Click here to get this post in PDF
Whatever business you are in, chances are you are not in it alone. The world of commerce, construction and service is saturated with companies all vying for attention and seeking to make a profit. Unfortunately, with ever-expanding and effective marketing techniques, it is becoming harder and harder to get your voice heard above the shrills of your competitors. 
There is no magic wand to wave that can make your business stand out from the crowd, but with a lot of hard work and determination, you can take the steps needed to get your business noticed. Those Steps should result in you standing head and shoulder above your competitors. So, here is some guidance on getting your business ahead of the rest.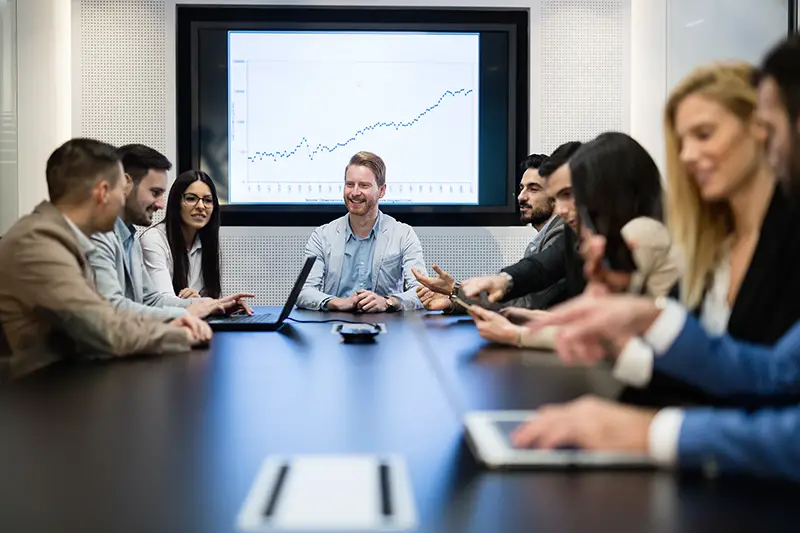 Be really good
Yes, it is as simple as that. There is no magic formula to being the go-to business. If you want to be the plumber everyone wants to use or the most popular coffee house in town, then you have to be the best at what you do. Your reputation for offering high-quality work will speak for itself, and as the recommendations come rolling in, you can expect to see your company flourish. You could have the best marketing team in the world or sell the lowest priced product, but ultimately, if the service or goods you offer are below par, you will not get repeat customers, and you will find it harder to attract new customers. 
So spend time and money investing in technology, training, or materials that can enable you to be the best. Then, put the hours into practicing or taking the time needed to complete your work to the highest standard. And, don't expect it to happen overnight. It takes time to get everything right and for everyone to start talking about you. So be patient and keep diligently ploughing on doing what you do best. 
Address your mistakes
Businesses make mistakes, so do not expect to perfect or fret over the mistakes you have made. The best thing you can do when it comes to mistakes or errors made in the course of business is to admit to them, rectify them and learn from them. Resolving any errors or mistakes with customers will go a long way to keeping your reputation intact and building strong customer relations. Whereas leaving them to fester could see your company facing a negative backlash.
Be honest about your products and services
Honesty is always the best policy, which is no different when you want your company to shine. Always ensure you are honest about your products and services and that your customers know exactly what to expect. This should be the case, even if it means having tough conversations with clients or customers. The better prepared your customers are, the better placed they will be to deal with any hiccups or unexpected turn of events. For example, piling contractors or building contractors should fully inform customers of procedures, time frames, materials, costs, potential delays, hazards, outcomes, and anything and everything involved with their services. Managing customer expectations and experiences adequately is one of the best ways to ensure your company stands out from its competitors, who may not offer the same level of service and detail.
You may also like: 4 Tips To Make Your Business Stand Out From Competitors
Image source: Shutterstock.com