Click here to get this post in PDF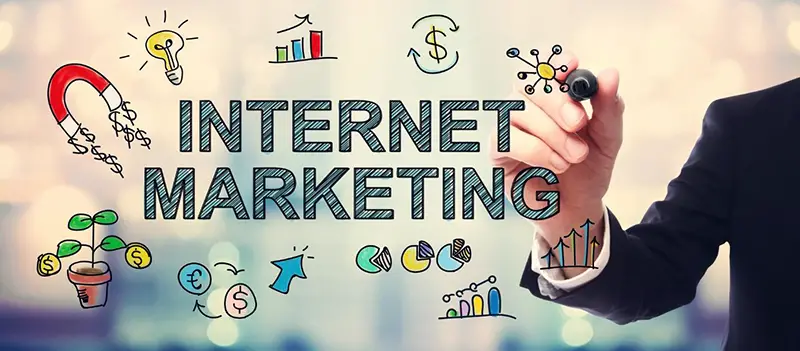 It doesn't matter if you're an established brand or a new startup: every company needs a marketing strategy. Without one, you're effectively lost at sea, hoping for customers to discover your products. 
But good marketing isn't static. It's about adapting your plans, setting measurable goals, and doing the marketing essentials. 
And yes, that's essentials—as in the 4 things everyone should already be doing but aren't. 
Wondering what they are? Keep reading to find out.
1. Have a Target Audience
Marketing to everyone means you are marketing to no one. Unless you sell something, everyone universally needs, stay away from catch-all mass marketing. That's why most brands target either a couple of different audiences or concentrate on a specific niche.
Look at the data from your existing customer base, and determine your target market from there. Your target audience can be divided into four market segmentation types:
Geographic (location, culture, language, etc.)
Demographic (age, gender, income, etc.)
Psychographic (likes, dislikes, lifestyle, etc.)
Behavioral (website actions, in-store actions, app actions, etc.)
You can look at what customers are doing on your app and store for behavioural data. In addition, SEO tools can provide some geographic data. Aside from that, you can ask your customers directly or use third-party data providers.
2. Market Your Uniqueness
What sets you apart from the competition? If you can't answer that question, then you don't have a competitive advantage. 
Do you have a team of experts that no one else has? Is your product unique? Or has a positive past experience led customers to you? 
Or it may be something simpler. For example, customers may buy from you based solely on price, consistent quality, or convenient hours of operation.
3. Position Yourself as an Expert
Once you know your audience and what makes you unique, you can begin to position yourself as an expert on a subject. In the age of digital marketing, there are tons of ways to do this: social media, podcasts, YouTube, and blogging. 
Video and podcast content can be tricky and time-consuming to get right, especially if you don't have the right equipment or aren't able to invest in it. Social media can be managed in-house or via a third party. 
As for blogging, many businesses don't have an internal team of writers, so they opt to outsource content writing. That way, they can focus on their strengths while a third party does all of their blog writing.
4. Find the Path to Purchase
Finally, find the path to purchase. Understanding this leads to effective marketing – even if you already have a marketing plan. 
The path to purchase is the journey customers take that converts them from a user to a customer. You may also hear it referred to as a customer journey. 
There are 3 steps in each customer's journey:
Awareness – a user gains awareness of a solution to their problem 
Consideration – the user knows the solution, but is considering multiple solutions
Purchase/Decision – the user makes their final choice
The best way to track your customers' journey is to become your own customer. For example, if you were buying your brand's products and services, where and how would you interact with your brand? Would you make an immediate purchase, or would you need more information?
Follow These Marketing Essentials
These marketing essentials may seem obvious, but everyone would be using them if that were the case. In a 24/7 global economy, you are always competing for someone's business, so make sure you implement these marketing tactics and continually refine your strategy for reaching your customers.
For more help with your marketing strategy, check out other articles in our Marketing section.
You may also like: Formulating an Internet Marketing Strategy: The Ultimate Guide
Image source: Shutterstock.com