Click here to get this post in PDF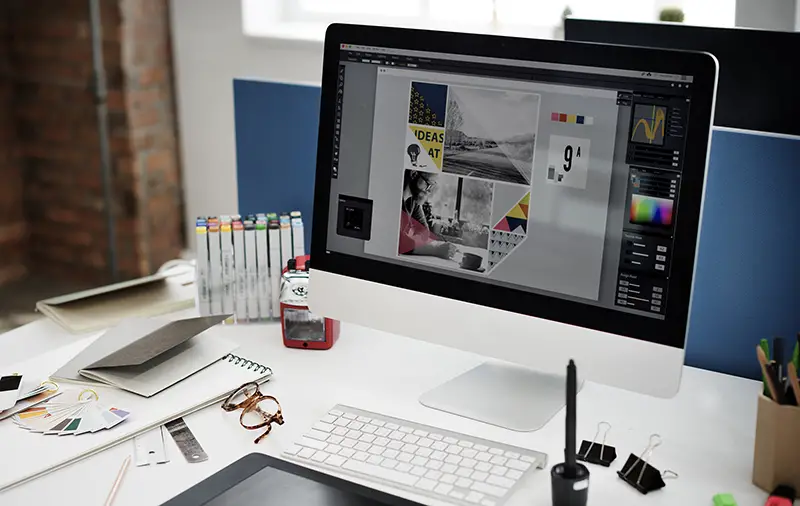 Image designing is an art. Graphic designers make catchy designs by using fine-quality photos. They collect images from free sources and search engines. The majority of talented designers make good use of reverse image search to catch duplicate photos. It is a technique used for identifying similar images.
Are you a professional graphic designer? Your ultimate goal is to create attractive designs by finding free images. You always search for images to create a catchy design for your clients. Mostly, you look at the sources that offer free images for designing purposes. Your job is to modify and edit the images by adding up the logo and text to make them attractive.
An artist always comes with creative ideas while making posts. However, the most interesting thing is to select an image for designing posts. For this, every designer searches for some tools to find unique and free images for redesigning. Unfortunately, a lack of data can cause many problems. Sometimes, designers also fail to find images because of similar items present on the websites.
No one wants to use similar images, as it can cause copyright issues. To manage quality work, the only solution is to work on unique photos. How do you find unique photos? You only find unique images when the reverse image technique comes into play.
It is the best strategy to practice using photos for some cause. Many designers search for image finder tools to explore unique photos. There are so many tools available that can help you manage reverse searches.
How reverse image search works for a graphics designer?
Are you familiar with the term reverse search for images? It uses advanced algorithms to explore content that you want to search. Whether you search for content or images, you can make it easy by using photo finder tools. It also allows you to find advanced searches based on different sizes, styles, and colors. The features come into play while hunting photos.
Reverse search is a quick process that can help you achieve superb results in no time. Hence, you can always look at results after completing the research on image finder tools. Further, users also find relevant photos after giving input values. Many technical searchers also add backlinks to do advanced research.
In this way, you get to know about duplicate and copyright issues when searching for the photos. With the help of reverse image tools, you not only locate similar photos, but you always find different sizes and shapes of images with ease. Let's talk about some tools for checking duplicate content!
Reverse photo lookup by duplichecker
Reverse image searches become effective when you use duplichecker. You can use it for free to check images and content that has duplicate issues. The tool belongs to a third party, so you can also buy a premium tool for easy and quick working. A graphic designer is always aware of this tool whenever it comes to finding the photo having repetition.
How to use this tool?
Duplichecker is a famous tool used for finding duplicate data. It is a tool you can use for identifying photos and images by doing a search. The technique you may use matters when you search for the images. The top technique is to upload content to reach similar results. Further, you can also use keywords to reach the images, whereas the last and easiest is to insert the URL path of the image to reach your results.
These are the techniques you can use online to find images. The research takes less time; even you can see data within four to five seconds on your screen while using duplichecker. Here are some more tools you can use to manage research!
Google Image Search
Google image search is the traditional way to explore images. Google allows graphic designers to find quality photos using this tool. It is accessible, and anyone with little knowledge can also use this image hunting tool. It has several techniques, whereas uploading an image can help you detect duplicate photos.
As per the discussion, we have found some superb image-finding tools that can reduce your research hassle. Besides Google, you may also use Yahoo, Bing, and Pinterest to discover pictures. All the above-mentioned tools are exceptional for finding free images, and even good for knowing copyright issues.
 Reference
Discovering place-informative scenes and objects using social media photos
      Published: 06 March 2019
https://doi.org/10.1098/rsos.181375
Joint statement on redundant (duplicate) publication by the Editors of the undersigned cardiothoracic journals
Published: 01 February 2000
https://doi.org/10.1016/S0003-4975(00)01088-2
Repositioning the graphic designer as researcher
Published online: 21 Oct 2016
https://doi.org/10.1080/19235003.2012.11428500
Is hunting an effective tool to control overabundant deer? A test using an experimental approach
Published: 06 December 2012
https://doi.org/10.1002/jwmg.477
You may also like: 8 Graphic Design Trends that Will Define 2022
Image source: Shutterstock.com