Click here to get this post in PDF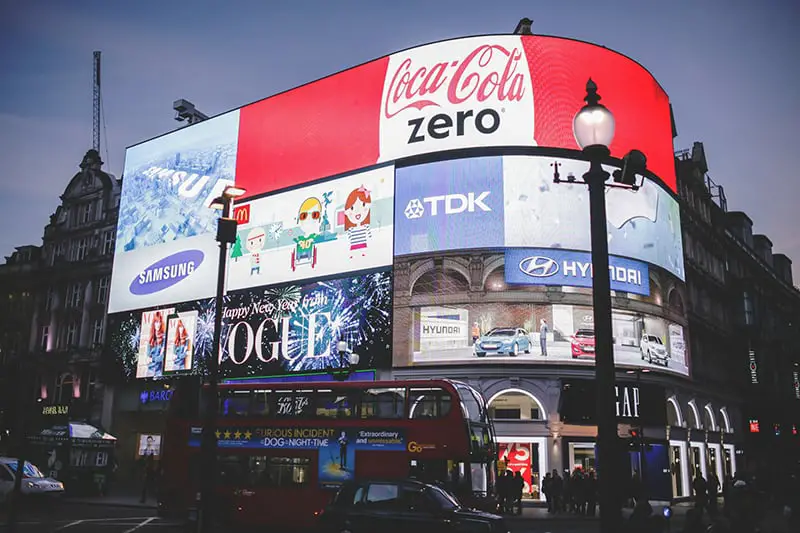 For a business to run successfully, you need outstanding marketing strategies along with consistent improvements in services. However, we are all aware that small companies do not own endless resources like big corporations to market their products.
In older days, traditional advertising was the only effective means to reach new customers. It puts small industries at a distinct disadvantage. However, times have changed now. The dominance of social media has democratized the process of reaching potential consumers to a great degree. It has narrowed down the marketing power gap between large companies and small businesses.
There is no need to worry if you don't have extra bucks to spend on your business. There are plenty of marketing strategies you can use to advertise your services remaining within your budget. 
Keep reading to know about some creative tips that are viable to boost your small businesses within a year.
Observe Your Competitor
Before you start working on your marketing techniques, you must keenly observe your competitors. Track their activities. Keep a check on their strategies for attracting customers, their growth plan, and above all, their flaws and shortcomings. 
Once you know what your opponent's business lacks, you can work on those points and include them in your services. Providing your customers with the facilities that your rivals are unable to offer will instantly boost your sales and the growth of your business.
Use Urban Marketing Strategy
In an age when the majority of businesses rely on social media, stepping out on the streets is a great strategy. You can go with old ways of distributing flyers and posters in the streets and local cafes. Distribution of small gifts like promotional stress balls or key rings with your company's logo is a unique idea for advertising your business. 
Work on Digital Marketing
Digital marketing has become mandatory in today's world for running a successful business. Having an online presence will not only give a boost to your sales, but also it will increase your reach to other social media users. It is a potential method to attract new customers. 
If people are interested in buying something, they always look online for it first. If they tend to buy something related to your business and you have an online profile or page, they are strong chances they purchase from you. You can also create your website or build an app for your customers. It will give you a lot of advantages over others in generating your sales. There are many great website design companies in London that can assist you with this.
Satisfying Your Customers Should Be Your Priority
Paying heed to clients' demands and fulfilling their needs is essential for customer satisfaction, proving beneficial for your business. 
You should always pay attention to what your customer wants and what improvements are necessary. Also, be responsive to your consumers. The faster you respond, the better job you do for your company. Make the user feel valued. Having friendly customer support is significant for a profitable business. 
Collect Reviews and Testimonials
With digital marketing and online existence, having positive reviews and good feedback from your customers is also necessary. Positive reviews help a lot to rank in local searches and appear in suggestions for new clients. 
People are always cautious while spending their money online, but if your brand has a good portfolio with satisfied customers, it will look legit and trustworthy.  
You can ask your patrons to leave reviews for your brand and give their opinion about your services. Approach customers at the right time. Consumers will provide a positive response when they have received their order or recently used your services. Also, there is no need to be worried about negative or average reviews. Instead, you can notice their points and use them to improve your business.
Run Sales and Promotions
To attract more audiences to your brand, you can run sales and marketing promotions on it. You can also generate referral links to increase the reach as referrals prove an effective way of enhancing the customer base. Launching an irregular promotion or surprise sale is always a good option.
Keep Financial score
While monitoring the activities of your work, it is also essential to deal with financial matters. You can easily calculate the total profit and cash you have generated by maintaining daily, weekly, and monthly revenue records. Lacking financial skills will be a disadvantage on your side and will not prove useful for your business. 
Be Unique
You must be more exciting and unique in your business from others in the market to make your brand more successful. Customers always look for new and creative things, and if your brand provides it, it surely will increase your sales. You can advertise your brand in unique and innovative ways that are amusing for customers, or you can give a funny presentation about your product or services that looks eye-catching and attractive. Your brand should be the first company in your business to do something specific and new.
Set Goals
Setting business goals and aiming to achieve them is essential. Setting goals for your business will give you determination and will motivate you to achieve it. For setting some goals, you should know what you want to achieve. After that, devise some strategies to make progress and then work with all efforts to achieve it. Making a commitment and sticking with it will keep you focused.
Conclusion:
All these strategies will prove beneficial for your small business. Implementing them will result in the attraction of more customers to your brand. Many of these strategies need to be applied simultaneously to distinguish your company from the crowd. Keeping your customer happy should always be the primary goal.
You may also like: Utilizing Online And Offline Marketing Strategies To Grow Your Business
Image Source: Pexels.com