Click here to get this post in PDF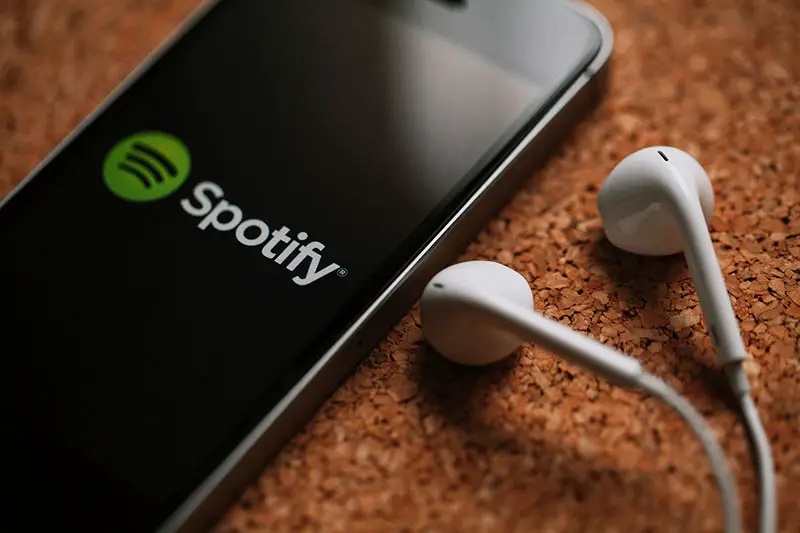 When you ask people where they play music, someone always says they listen to Spotify. Spotify has become one of the biggest music listening apps today, with over 360 million annual users. So how does one new artist get recognized on such a large app?
Spotify currently hosts 70 million songs and 2.9 million podcasts, with more being added every day. This makes it sound impossible for anyone new to start gaining any plays on the app. But since so many are being added every day, it means more people are looking for new music every day. This means with the right tools; you can market yourself to start getting noticed on the platform. 
Get Your Music on Spotify
The most important step here is to get your music on Spotify, to begin with. You need to have your music on the app to even start getting plays. This can be done either through a professional record label that will get your music to Spotify or through a digital music distribution service. These services will deliver your music to major streaming platforms, including Spotify.
One thing to keep in mind is that Spotify does not offer a free way to upload your music like other streaming services, so you will have to use some sort of distribution service to get your music out there. Distribution services will take a small portion of royalties generated from your music but will also help with digital marketing tools and other useful skills for getting your music out there. 
Promote Your Brand
Another important thing to start doing immediately is promoting your personal music brand. You will want to do this by promoting it on social media platforms, such as YouTube, Facebook, and Instagram, along with using the digital marketing tools that are offered by the distribution service you choose. Claiming your Spotify profile to verify your music is one important step in promoting your brand so you can manage your music on the app. You may also wish to buy Spotify streams as well.
Create Music Covers for Traction
An easier way to start gaining traction is to do covers of popular songs. While this may not be your first choice since you want to build on your own music, just getting your name and voice out there will make people want to listen to your original music. 
Submit Your Music to Playlist Curators
On Spotify, a lot of people look up playlists based on what they want to listen to at that time. It can be based on anything, such as their mood, time of day, or what they are currently doing. Contacting the curators of these playlists will make it easier to get your music out there because people will be more likely to hear your music and go explore your other songs. This can be done by submitting your music, writing a short email or message, or pitching your songs to others who make playlists. 
A side note on this is to not get discouraged. If you get rejected from a few playlists, that's okay! You cannot be on every playlist, which means you should keep trying for other playlists. Rejection is a natural part of the process and should be treated as a stepping stone rather than a point of giving up. 
Create Your Own Playlists
There is always the option to create your own playlists too. This is a popular way to get on playlists without going through the Spotify team to get on hard to reach popular playlists. Another perk of creating your own playlists is that you will be able to support other artists on the app, which hopefully means they will support you in return. 
Something to keep in mind with these playlists is to update them regularly as you discover new artists or decide a song doesn't quite fit anymore. This keeps the playlist updated and alerts the listeners that there is something new to check out. You should also make your playlists unique by adding a title and an image that match what the playlist is about.
Conclusion
While it seems like a daunting task to get your music on Spotify, it is doable if you are willing to put in the work. Of course, getting your music on the app is only part of the solution. You need to make sure to promote yourself, try to get your music out there in any way possible, and be willing to accept that you won't please everyone. In the end, you just have to keep following your goals to make music. If you don't get the expected results by following these methods, look at our most suggested ways to grow the monthly listeners on Spotify.
You may also like: Playlist Marketing: is it possible on Spotify?
Image source: Shutterstock.com