Click here to get this post in PDF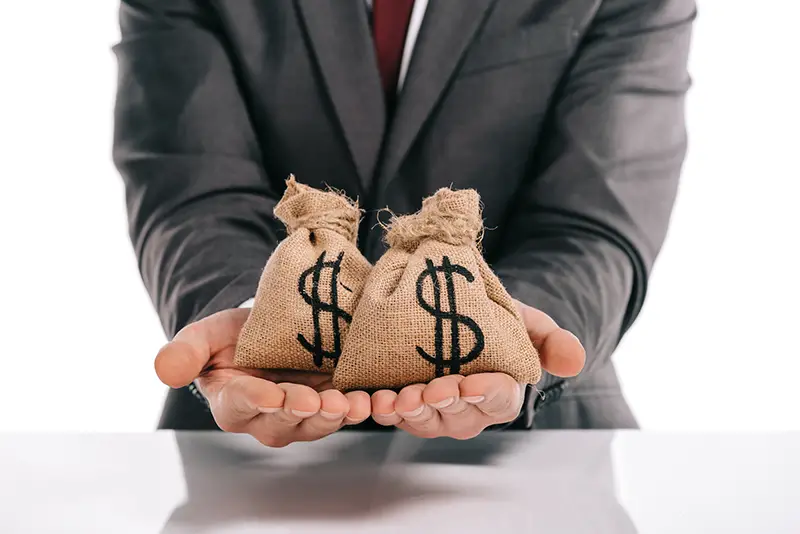 When it comes to borrowing money, bad credit can often feel like a limiting factor. If you have bad credit and need a loan, you may think your options are limited, but there are several ways to get a loan with bad credit. In this post, we'll discuss some methods you can use to get a loan despite having bad credit. By following these tips, you'll be well on your way to securing the financing you need.
Research Your Options 
If you're looking for a loan but have a bad credit rating, there are many lenders available that are more than happy to work with those hoping to improve their credit score. Some even specialize in helping those with less-than-desirable credit ratings. While it may take some digging, understanding this valuable resource could mean the difference between financial stability and continued stress. Don't give up on getting the assistance you deserve; try researching and contacting companies like National Bad Credit Loans that pair up those with bad credit with lenders willing to give them loans.
Credit Unions
Credit unions offer competitive loans even to those with poor credit. The terms may be more flexible with minimal upfront fees, and the amount of the loan can vary from one person or institution to another due to their varying requirements. Therefore, it is important to research which credit union offers the most advantageous loan for your specific needs. Smaller regional credit unions have greater lenience than larger institutions in certain circumstances.
While the process can seem arduous at first, you can take advantage of all the unique perks that come with a loan from a credit union. From low-interest rates to partial interest relays, having a loan from a credit union can provide great benefits as long as you stick to your budget and keep up on your payments.
Friends and Family
If you find yourself in a tight financial situation and are not able to get a loan from a traditional lender, don't be embarrassed to talk to people you know about borrowing some money. Family and friends can lend in times like these. Better yet, the loan may come interest-free. There will still be expectations for repayment, but there won't be the added stress of sky-high interest rates bogging you down further. Just remember, treat the person lending to you with respect. 
Peer-to-Peer Lending
Peer-to-peer Lending is a type of financing in which loans are issued and taken out through an online network. It is beneficial to those with bad credit as they can access financial assistance even if they otherwise might not qualify for a loan from a conventional financial lender. In addition, this novel approach to lending allows individuals to borrow securely without worrying about high interest rates or unfavourable terms. 
Not only does this provide the potential borrower with more options when seeking financing, but it also gives them much more control over the cost and length of their loans. Borrowers are able to shop for competitively low interest rates, choose payment plans that fit within their budget, or even select shorter terms according to their needs. 
Home Equity Loan
If you have accumulated less-than-ideal credit history and desperately need a loan, your home equity can be your backup plan. Quite simply, all you need to do is borrow money against the value of what you already own, your home. In addition, home equity loans or lines of credit come with lower interest rates when compared to other financing options, making them ideal for those with bad credit. The key is to understand that you are using the equity from your home as collateral, so it's essential to use these resources responsibly and make sure that you pay back on time.
Online Personal Loans
Many lenders now offer personal loans online that may be available for those with less-than-perfect credit. These are ideal solutions for those wishing to take advantage of low interest rates and quick repayment plans. 
Not having to go through the paperwork and waiting period associated with traditional lenders makes applying for an online personal loan easier and faster. In most cases, the fees are way less than traditional loans, and the loan is flexible, so you can decide how much you need. With this convenience and flexibility, online personal loans are quickly becoming one of the most popular options for people who need money right away, regardless of their credit score.
Taking out a loan with bad credit can seem intimidating and hopeless, but sometimes, it is the only option to make ends meet. By knowing the importance of good credit and recognizing any lenders who specialize in providing loans to people with poor credit, you can ensure that you get the loan you need while also improving your financial standing in the long run. Doing research, understanding the terms of your loan, and making timely repayments are all important steps leading toward better credit that will help you establish greater financial stability.
You may also like: Easy Steps To Secure Your Small Business Loans
Image source: Depositphotos.com