Click here to get this post in PDF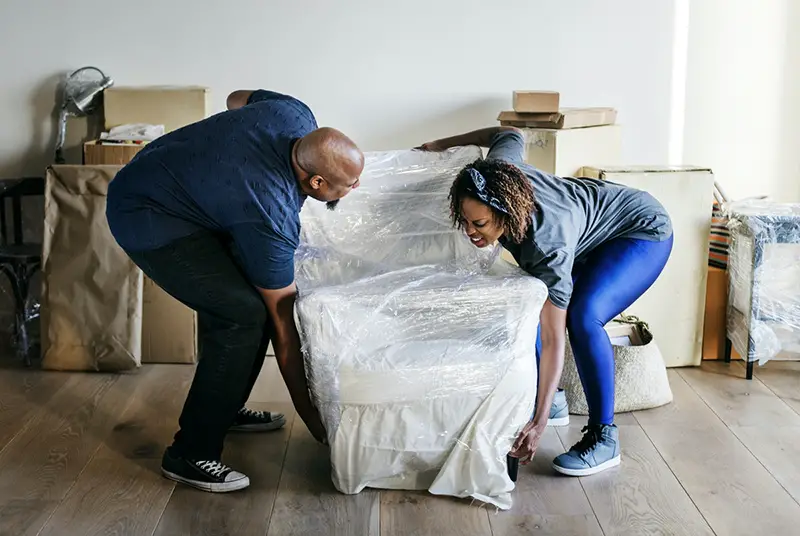 Moving jobs fall under unskilled labor, but the job entails more than just moving furniture around, so getting hired by a moving company may not be as easy as you would expect. However, having certain skills and coming prepared can significantly increase your chances of landing a job at a moving company, and these are explored below!  
 Basic Requirements and Qualifications
Most moving companies don't have any formal education requirements for movers, but it's good to at least have a high school diploma to increase your chances of getting hired – especially by a large moving company.
Having some experience working similar physically-demanding jobs will also give you a leg up on competitors, but it's okay to be inexperienced because most entry-level jobs don't require prior experience. Lastly, you must be over 18 years of age and have a valid driver's license, since the job usually requires driving a moving truck as well.
 Responsibilities to be Prepared For
There's nothing worse than showing up to a job interview completely clueless about the job itself – you should be well aware of the duties a mover's job entails when you apply for it. It also helps to practice some of these tasks at home to the extent possible. A mover's day-to-day schedule depends on the project they are currently undertaking, but here are some of the core tasks you want to be prepared for:
·         Driving moving trucks;
·         Taking inventory before leaving and after arriving;
·         Performing maintenance on and cleaning moving trucks;
·         Handling the customer's requests and answering their queries;
·         Loading items carefully to prevent them from falling and unloading them with similar care at the destination;
·         Packing items in a way that protects them from prevent damage; which means knowing how to use bubble wrap, cardboard sheets, sealed bags, etc.
 Qualities that Work in Your Favor
If you're applying for work at a moving company, chances are you already meet their basic requirements and have some level of experience as well – just like everyone else applying for that job. How do you set yourself apart from the other candidates then? Here are some of the qualities that a moving company looks for in its workers, so work on instilling them in yourself and talk about them during the interview!
·         Being patient and respectful
·         Having good customer service skills
·         Being organized and good at packing
·         Having well-developed communication skills
·         Having a sense of teamwork and working well with others
In Conclusion
Once a moving company hires you, you receive a certain amount of on-the-job training – ranging from a few days to a week – before you get started, so don't need to worry about having prior training. However, if you feel like doing some homework if only for your own peace of mind, you can look into resources offered by organizations like the American Moving and Storage Association, which help you get started in the industry. All in all, show up to the interview in professional attire, be confident and genuine, and don't worry – you've got this!
Also read: Office Relocation: Guide to Moving to a Bigger Office
Image source: Rawpixel.com