Click here to get this post in PDF
Building a website for sure is a rewarding process wherein the end you get the final result of all the hard work put into the web development. However, you will need the right person to take care of the maintenance of the website, improve and add new features and polish the functional side of the site. 
If your website is supposed to be built in WordPress, often you'll find yourself struggling with the template, the code, the features, and the content. As your website grows, your costs grow as well, and you will need a person that will work and maintain your site in the long term. Let's suppose you have a clear vision of your website's goals and objectives and now you are in the search for a WordPress developer for the long run. In order to learn some of the most common tips and tricks on how to find the most suitable candidate, check this comprehensive guide on how to find a WordPress developer.
Do You Need A WordPress Developer?
Before going any deeper in context, think about whether your project requires the knowledge and expertise of a WordPress developer. A WordPress developer is a person responsible for the front-end and back-end web development of your site, so they are often skilled in many if not all of the programming languages required to build the site; such as HTML, CSS, JavaScript, and PHP. Do you have the required skills to build the website yourself or you'll need the help of someone who understands the content management systems better?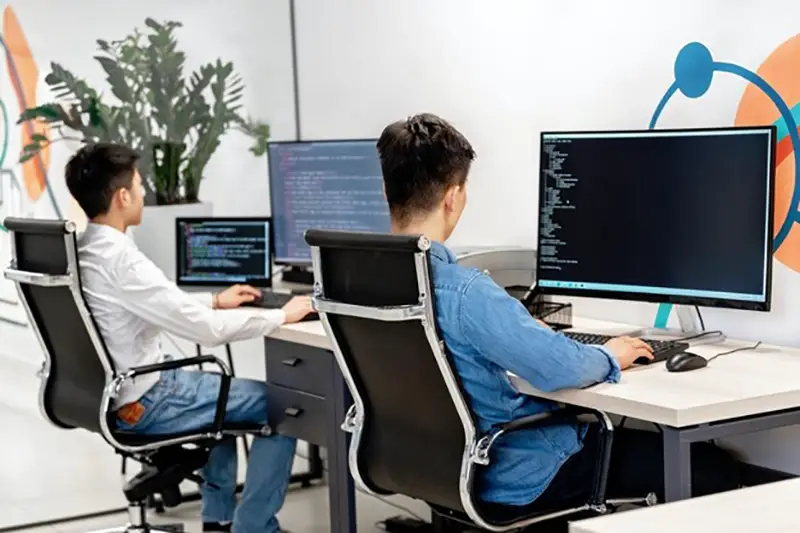 Search The Professional Sites
One way to go in the search for a WordPress developer for your long-term project is to make a good research on the professional sites where thousands of developers apply actively for job positions. Sites like Upwork, Freelancer.com, Toptal, WPhired, Codeable.io, and many more have a large database of freelancers, contractors, and remote WordPress developers that can serve the purpose of your project.
You can also search LinkedIn as most professionals create profiles there and showcase their skills, previous experiences, projects they worked on, assessment badges, and even referrals. Linked in is a great platform where you can set up filters and search for the candidate while inputting the required skills for your website.
Check The Candidate's Portfolio And Past Work
What's a better way to get the first impression of a candidate than looking at their portfolio and past work projects? This is the first step in familiarizing yourself with the skills and competencies of the WordPress developer that will potentially work on your website. If the web developer has the needed experience, you can further check their design styles, way of working, programming languages they used and are actively using, and whether they have a sense of visual cohesion and how they style their template.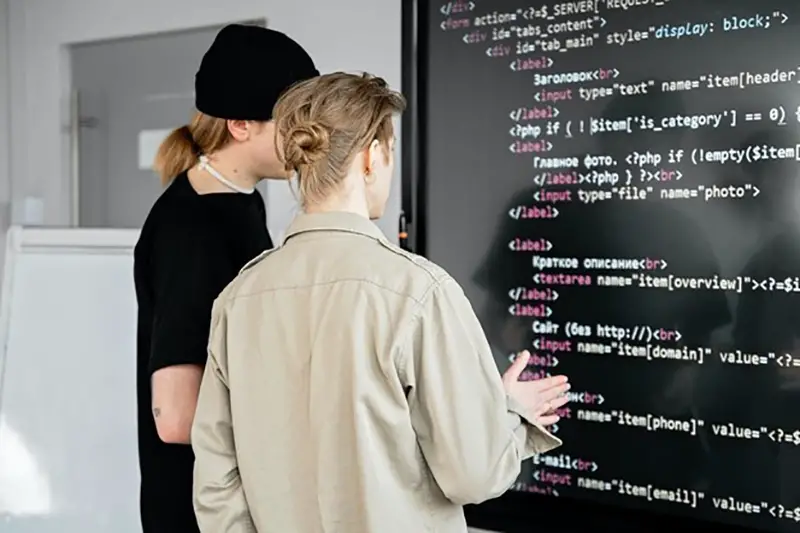 Read Client Testimonials
The client testimonials will give you an insight into how it is to work with that particular person. Often, the developer's past clients will give an honest opinion about the person's work ethic and share their experience while working with them on a project. When you are not familiar with a person's expertise, it's always a good idea to check the testimonials and determine whether this person will be the right fit for your long-term project.
Inform Yourself About Additional Services
As you build your site and as it grows, over time you'll need someone who has knowledge and experience in additional areas such as Search Engine Optimization or content creation for your website. Soon, you'll realize you want someone that besides the web design skills, offers additional services such as copywriting and at least has an idea of marketing strategies. Often WordPress developers are familiar with SEO and are skilled in content writing, so it's not like you'll be searching for a needle in a haystack to find the right developer in the long run.
Request References
Let's suppose you've narrowed down your list of candidates and now you are indecisive about 3 or 4 of them. What can make you take a decision might be the references delivered upon request. References help potential employers confirm that the candidates have been honest in their job application, give an insight into the former employer's opinion about the particular candidate and get a sense of their performance and professionalism.
Ask Many Questions
Ask, ask ask! Once you are in the recruitment process, do not hesitate to ask more questions with the sole purpose to learn more about the potential WordPress developer that will be working on your website. Outline your objectives to the developer, confirm that they can deliver the required tasks, and make sure you are on the same page for the web development process.
You may also like: What Is the Best Website Builder for Small Business
Image source: Pexels.com