Click here to get this post in PDF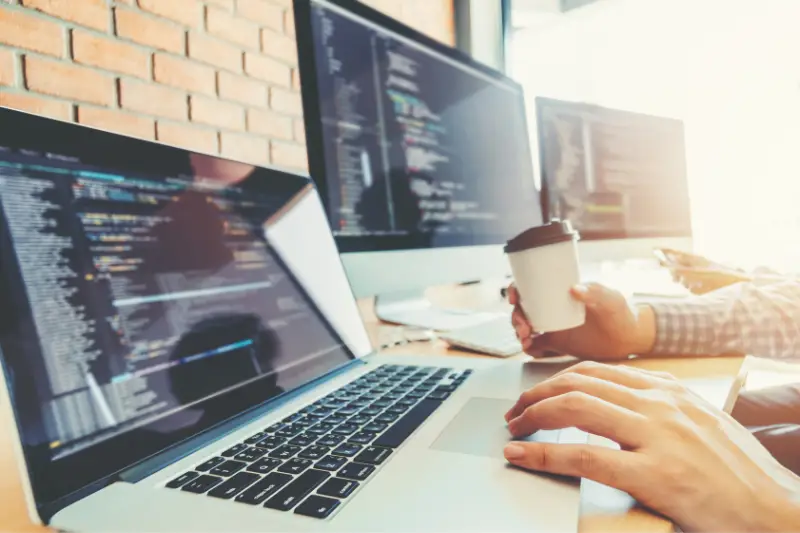 The overall employment of web developers and digital designers is expected to grow by 23% from 2021 to 2031. Programming careers are continuing to be in more demand as time goes on.
While there are many types of programming careers out there, full-stack developer and software engineer careers are two of the most common. Whether you're hiring a developer or you're thinking about becoming one yourself, it's important to know what the two of these are. 
Fortunately, we're here to tell you what you need to know. Below we'll tell you more about the differences between full stack developer vs software engineer careers.
What Is a Full Stack Developer?
A full stack developer is a type of developer that can take care of both the front end and the back end of a website.
They can handle the full scope of a website or application project successfully. They'll work with a variety of programming languages to build a project from beginning to end. They can also help with business cloud solutions as part of software development.
A full-stack developer may help with many different languages, including Java, Python, CSS, and HTML. Simply put, a full-stack developer is a jack of all trades as far as developers go. They can handle many different tasks with a variety of different coding languages.
What Is a Software Engineer?
A software engineer is also known as a software developer or programming architect. They can work on applications, software, and operating systems at a deep level.
They use their knowledge of computer software and coding languages to solve practical problems. Software engineers spend much of their time working with programming languages and creating software. They'll test and debug software to perfection.
Full Stack Developer vs Software Engineer
Both software engineers and full-stack developers have a deep knowledge of programming languages. However, they don't do exactly the same things day in and day out.
When it comes to skills, full-stack developers often work with multiple programming languages. Software engineers often just work with one or two of them instead.
Software engineers have a narrower focus, while full-stack developers work more with the big picture. A software developer will usually just work on one particular aspect of a project. They won't focus on many different areas at once.
Software engineers are often entry-level members of a programming team. Full-stack developers often manage others. They oversee a project from start to finish.
Understanding the Differences
If you want to understand programming careers, be sure that you know the differences between a full stack developer vs software engineer.
Although both can be very useful as part of a programming project, they each have different skill sets and different levels of experience and expertise. A software engineer will keep a narrower focus when working on a project. However, a full-stack developer will use many programming languages, manage a project from start to finish, and focus more on the big picture.
Looking for more information on programming careers and projects? Find more useful guides and articles by reading through our blog now.
You may also like: 12 Reasons to Start a Web Development Business
Image source: Depositphotos.com