Click here to get this post in PDF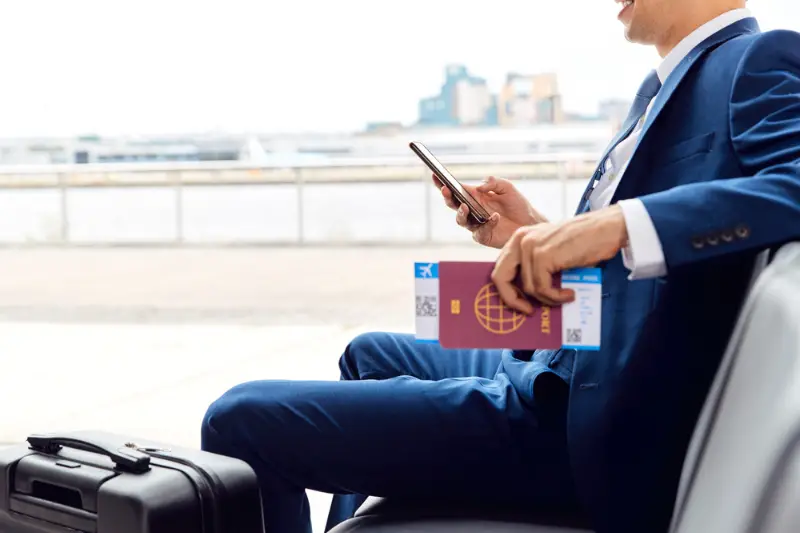 No matter if you are traveling for work or for pleasure, you will need to think about currency exchange before you travel. However, planning your international currency exchange well is even more important when you are traveling for business. Your employer will want to know that you can manage to convert your currency in an efficient and economical way! Here are a few tips to help learn how to exchange currency when traveling for business.
Have Your Employer Convert Your Currency
One of the most straightforward ways to manage currency exchange when it comes to business travel is to have your employer get the cash you need ahead of time. You or your employer can simply go on an exchange website like FX Compare and exchange cash right into your bank account. Your employer can even link the company account to the order so you do not have to pay anything out of pocket. You will be ready to jump on the plane, money in hand! You will arrive abroad prepared to travel and also prepared to work!
Find an ATM Overseas
If you are already abroad and need to get local currency, the best option is to find a bank-owned ATM. Not only do ATM's offer low exchange rates, but they also tend to have a one-time usage fee that does not vary based on the amount you take out. In addition to being an economical choice to currency conversion, ATM's are fast to use, giving you cash quickly. Your employer will appreciate the fact that you got money fast and got back to work! On top of all these benefits, the ATM will give you a receipt that you can then hand to your employer to be reimbursed- tracking all your business travel expenses is quite important!
Opt for a Travel Money Card
Travel money cards are ideal when traveling for business. You can use the card like a debit card, paying for purchases using the card itself or using it to take out cash. Your employer can load the card with as much of the local currency as needed. Then, you can freely use the card abroad. You can also load multiple currencies on one card in case you will be traveling from one country to the next. Your employer can access the card balance online and see your spending. They can also add more money to the card anytime! This is the most straightforward way to convert your currency and travel for business, giving your employer full transparency.
Keep Your Receipts
Anytime you convert currency for business travel, whether it be at an ATM, at the airport or online, be sure to keep your receipt that shows the breakdown of your exchange. Most employers will ask for receipts from your trip and this will include money spent converting currency. Get a receipt and hold on to it to ensure that you are paid back for any money you spend while traveling!
You may also like: 5 Tips to Get More Sleep When Traveling for Business