Click here to get this post in PDF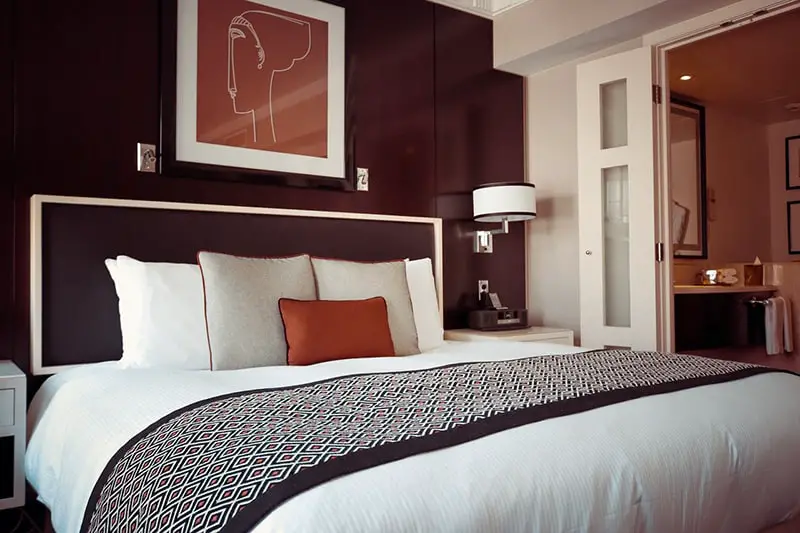 The impact of coronavirus on the global tourism sector is likely to be pronounced, with some reports suggesting that it may ultimately cost the industry $1 trillion and account for up to 50 million job cuts.
While business travel (along with all other forms of travel) may be off-limits for now, however, it's likely that normal service will resume at some point in the next 12 months or so. At this time, firms are likely to ramp up their attempts to attract and retain customers, and those with the resources are likely to invest in travel.
But how do you guarantee seamless business travel for your employees? Along with making sure that your employees have travel insurance, here are some other tips to keep in mind:
Invest in the Right Type of Accommodation
It's one of the many anomalies associated with business trips that you'll only spend a relatively small amount of time in business meetings and liaising with clients.
However, there's no doubt that your entire trip should revolve around your scheduled appointments, as this helps you to remain focused on your core objectives and those of your employer.
One way to ensure this is to invest in comfortable and central accommodation that's relatively close to your key appointments, with serviced London apartments available in a number of popular jurisdictions.
This type of accommodation will not only be located within a stone's throw of local amenities and excellent transport links, but it will also provide you with in-house facilities that ensure a comfortable and convenient stay.
Ultimately, this will also make it possible to minimise the amount of time required to travel from one location to another, creating more time to collate insight, prepare for future meetings and guarantee some much-needed downtime.
Prepare a Well-Planned Itinerary
The key to any successful trip (whether this is focused on business or recreation), is a detailed and well-planned itinerary that enables you to make the very most of your time.
From the perspective of a business trip, this itinerary should focus on the precise goals that your company wishes to achieve, while each appointment should be strategic in its nature and capable of accomplishing a particular objective.
It's also wise to schedule your appointments well, allowing plenty of room between each one and providing ample opportunity to cover critical discussion points.
A well-planned itinerary will also offer at least some flexibility, allowing you to account for potential breakdowns or possible cancellations.
Pack Wisely for Business Travel
Create a checklist of items that you will need for your trip, and pack them one by one in your luggage or backpack. It's easy to forget something when you have too many things to pack. Having a checklist will keep you guided, and ensure that you have everything you need packed. 
It would also work in your favor to use indistinct items during your travels such as neutral-design travel backpacks. You can opt for a muted color that can easily blend in the setting of the local you're visiting. This is applicable to other personal paraphernalia you are thinking of bringing, too. This way, you can avoid affronting anyone with the designs of the items you are using or bringing with you.
Become Informed on the Relevant Culture
Wherever you're travelling, it makes sense for you to gather information on your new surroundings and ensure that you're aware of their relevant history, culture and customs.
This is absolutely pivotal if you're to communicate effectively with locals and avoid offending potential clients, while it also ensures that employees embody the brand's most positive values at all times.
If you really want to absorb as much information as possible, we'd also recommend attending cross-cultural seminars and advanced training wherever possible.
This will allow you to understand the finer details of interacting in different locations across the globe, including attitudes towards punctuation, negotiation styles and gifting.
You may also like: The Best Ways to Reduce Travel for Business Related Cost