Click here to get this post in PDF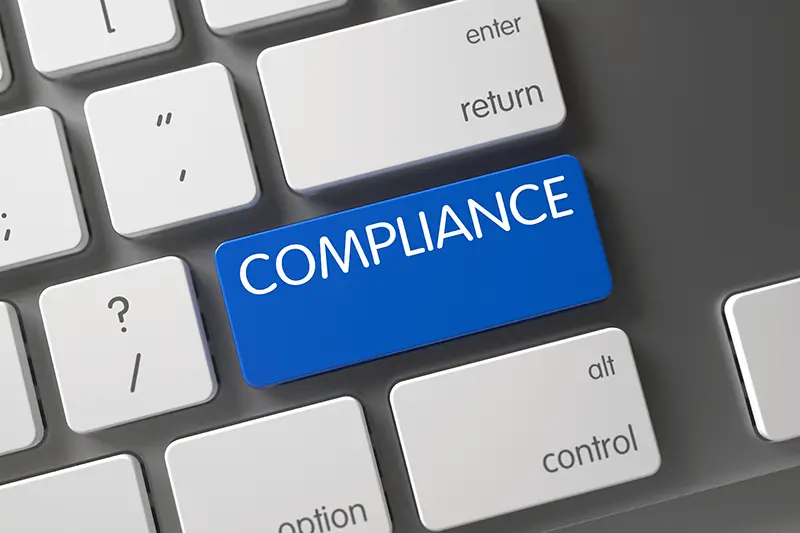 A registered agent is the designated point of contact for your limited liability company (LLC) to receive service of process. Every U.S. state requires LLCs to appoint a registered agent when they form or register, whether it's an LLC in California or Wyoming. While it may be tempting to appoint "just any" individual or company to meet this basic requirement, the registered agent you choose can have long-term impacts on how your business can grow.
First, a few facts about registered agents. 
The registered agent maintains a physical office in a state and is required to be available during all business hours. When process servers, courts, and state agencies want to get in touch with a business, they do so via the registered agent. If the agent isn't available or able to meet these requirements, the business risks missing a delivery, creating the potential for significant consequences, ranging from fines and late fees to administrative dissolution and default judgment.
Tip: Your LLC's registered agent isn't a mail forwarding service or virtual office. It serves a highly specialized legal responsibility to receive and forward legal documents to the business owners.
Who can serve as my LLC's registered agent?
Many founders weigh the option of appointing an individual as their LLC's registered agent. This is permissible in most states, as long as the individual maintains a physical address. But, remember that the registered agent's information is public record. Most individuals (including business owners) would likely prefer not to receive lawsuits in front of employees, clients, or family. With busy professional and personal schedules, the individual may not be able to fulfill registered agent obligations during all business hours.
Many founders consider appointing an LLC registered agent company to reduce the risks presented by appointing individual registered agents. Because most registered agent companies provide services in multiple states, if not nationwide, they offer the convenience of a single vendor relationship for the lifetime of your business. But how do you choose the right one?
Tip: A simple web search will turn up hundreds of results for registered agent companies. Be sure to compare the offerings of each to make the right choice for your LLC.
The most significant variable in choosing a registered agent is price. You'll find annual service fees ranging from $39 to more than $300. Beware of free or deeply discounted services, as the provider will likely make up costs, either in annual rate hikes or hidden fees. Of course, rates of $300 or more aren't palatable to the average small business owner, either.
Consider the technology that the registered agent provider offers. When they receive service of process for your business, how are you alerted, and how soon can you access the documents? Remember that anything your agent receives is time-sensitive, and any delay in the process limits your ability to respond. 
You should also reflect on the company's broader service offerings. Can you easily add companies and services? Can you manage all of your companies and colleagues, such as external legal counsel, in one place? Do they provide alerts and filing assistance as secretary of state annual reports (required business filings) come due each year?
Ultimately, your registered agent will play a critical role in your LLC's growth. The right agent will provide local representation in each state, and the expertise and customer service to support you on your journey.
Harbor Compliance does not provide tax, financial, or legal advice. Use of our services does not create an attorney-client relationship. Harbor Compliance is not acting as your attorney and does not review information you provide to us for legal accuracy or sufficiency.
You may also like: Ensuring Compliance with Privacy Regulations
Image Source: Shutterstock.com