Click here to get this post in PDF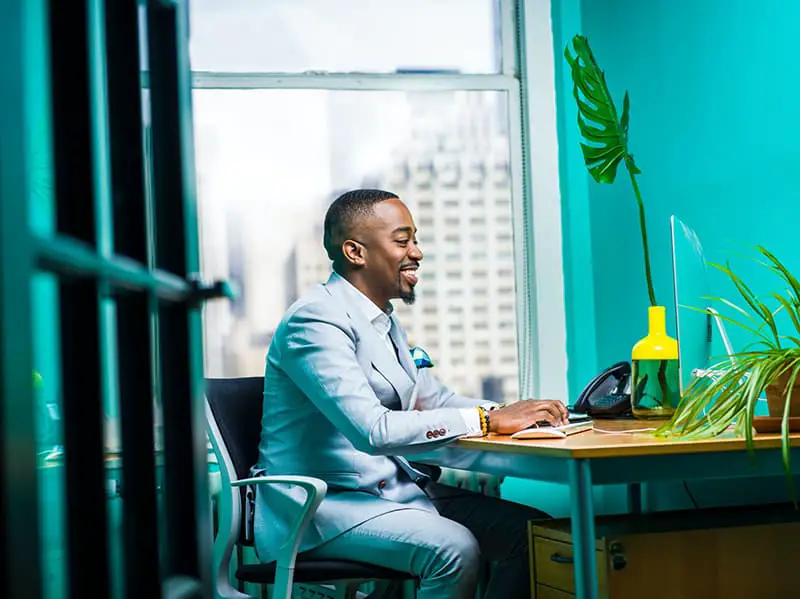 Millions of people have lost their jobs due to COVID 19. From big industry giants to small businesses, no one remained unaffected. Though we will continue to work and find work after this pandemic, things would be quite different. 
Probably we will have our grocery items delivered at home. Doctors may prefer to provide their services online, and by the time we completely overcome this disease,  parents will opt for their children to attend school classes online, from their homes.
Though shifting to remote working at this point has become essential, not every business finds it easy to take advantage of it. Many think of it as very challenging. 
On the other hand, industries with higher income and better-educated employees find it comparatively easier to adjust to a remote work environment, especially the service sector. 
Because it's a privilege to enjoy the luxuries of life, many of us would prefer sitting at home safely while finding some income source through remote working. For example, you can run an online business where you sell your skills or services.
Remote working and virtual offices can be very beneficial for small businesses. With a few helpful tricks and tips, they can keep their business going effectively. 
If you are interested in knowing how you can establish your virtual office, read until the end of this article. 
What Is A Virtual Office And Why Does Your Business Need One? 
The idea of a virtual office was introduced by Ralph Gregory in 1994 when he founded "Virtual Office, Inc".
In this era of technology, a virtual office allows employees and business owners to deliver their services online from the comfort of their homes. Online businesses can also enjoy the benefits of businesses that have a physical location. At the same time, they get to save money on rent. 
The best thing about a virtual office is that you can have everything your business needs: An address, a VoIP smartphone, and a lot more. Other advantages of a virtual office include but are not limited to:
Greater productivity because employees don't experience the stress of commuting and have less administrative and office management tasks.
Your employee can work from a location that is convenient for them. You can even hire people from a country that offers cheap labor within a respective field.
You can keep your address confidential and look more professional in front of your suppliers and customers. Your Virtual Office London helps you have the "best of both worlds" which is the on-site office and remote working.
If you are a small business with a virtual office in the UK,, you can move without changing your business address, thus remaining reliable for the customer.
You can get a place to store electronic files, a place to receive and pick mail, and copy and fax services as well. 
Essential Hardware And Software Options To Setup Your Virtual Office 
Now let us check which hardware and software you can use to set up your virtual office and get optimum benefits out of it. 
1. Laptop or a Desktop Computer
This is perhaps the main investment that you have to make while working remotely. This is where you have to meet your team, find your client, market your business, and make payments to your team. Try to find a quality laptop so that you don't have to face delays or communication gaps during your work. 
2. Headphones and Speakers
You should have good headphones or speakers if you are working remotely as you may have to attend meetings and calls. It is suggested to buy a smart one because these things cannot be changed frequently and save your time and effort. You can't afford that your client and employees are unable to listen to you or you cannot listen to them.
3. All-In-One Printer, Copier, and Scanner
You may need to print, scan, or copy some documents. You can easily find a machine that has minimum space requirements and yet serves all the purposes.
4. Team Collaboration Tools
Ensuring a strong collaboration is the key to success for the virtual office.
Imagine that you have hired people who are sitting in different locations and may have different time zones. This could be a real challenge. You need to communicate deadlines, assign tasks, or want to know the work progress of, say, 40 employees working for you.
Certainly, you need to have communication and collaboration tools where all the relevant people can get informed about their duties.
For this, there are a lot of options nowadays. Some apps can facilitate you in this regard such as Microsoft Teams, Slack, Asana, Wrike, Monday, etc. You can also virtually train your employees on how to use these tools to stay updated and upload their work.
You will be surprised to know that, based on the latest surveys, collaboration tools help save companies a lot of money and improve time management. 
5. VoIP Phone System
Undoubtedly, the internet phone service has brought a lot of advantages when it comes to business communication. 
You can get connected to your international clients or employees with this low-cost phone service. Other features include having automated attendants, on the go access, converting voice messages to email, and many more. For your virtual office to work on low costs while staying productive, VoIP phones are essential.
6. Conference Calls, and Virtual Meeting Software
Maybe you have shifted to or you are into the business of offering online tutoring/ coaching to students. 
Firstly, how are you going to hire people? You will probably need to do a face to face interview. Yes, you need to use some video calling tools, such as Zoom, Skype, or Google hangouts. To teach or coach virtually, again, you should have the proper knowledge and tools to make it happen. 
You may also want your employees to meet once a week to share ideas, problems, and progress on certain projects. Zoom and Webex are frequently used for this purpose. 
7. Electronic File Storage or Cloud Storage
In your virtual office, you may not have a place to pile up files, or keep records in your office manually. Therefore, you need cloud storage for uploading any documents, sharing them, or synchronizing documents. 
Even onsite offices are using this technology because it's cheaper, more reliable, and accessible from anywhere. For this, you can make use of a lot of cloud storage platforms such as Google Drive, Dropbox, and Onedrive. 
Though you can get cloud storage for free, enterprises can get business-level accounts for a small amount as data security and protections are needed. 
Conclusion
In these times of uncertainty, virtual offices offer amazing benefits. They're the safest options for businesses to survive and keep going. However, it can be a challenging task for companies who have previously been working in traditional settings to adopt this strategy. But with the hardware and software options mentioned above, we're sure that you can start a virtual office successfully in no time. 
You may also like: Fundamental Items for a Home Office Setup
Image Source: Pexels.com