Click here to get this post in PDF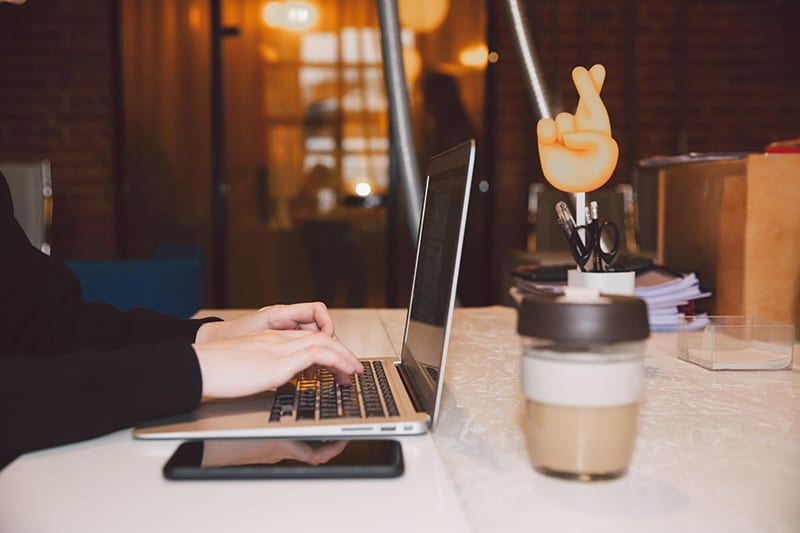 Working from home has become increasingly popular throughout the world. It has enabled people to balance the demands of work with the flexibility of home life: no more lengthy commutes and rush-hour traffic and no more rushing to pick the kids up.
However, once you've decided to work from home, you'll need a set-up that gives you all the perks of being in the office. Therefore, we've compiled a list of the fundamental items every remote worker needs in their home office set-up.
Ergonomic Chair
Have you ever considered how many hours you spend sitting at your desk? How much of your life? A poor chair with inadequate support will, over time, affect your back. Therefore, invest a good quality chair, ergonomically designed to support your back.
Desk
Desk space is vital. Many people cobble together a desk from the available space in their home, crouching at a chest of drawers or huddled up at the kitchen counter. A desk with lockable drawers is a must, especially if you have children. It will allow you to stay organised, keeping a tidy and efficient workspace. However, ensure it is large enough to accommodate all your equipment.
Virtual Backdrop
When working from home, your backdrop may look unprofessional: not everyone has space for an entire room devoted to being a home office. However, with modern green-screen technology, you can replace your backdrop. Hello Backgrounds online virtual background for video conferencing, have a selection of over a hundred HD images and videos ranging from stylish office to serene natural scenes. Each will ensure you portray a professional image no matter where you work.
Lighting
Eye strain and headaches can be the bane of your life. Adequate lighting is, therefore, vital to maintaining a comfortable workspace. Ensure you can read without squinting.
Connectivity and Routers
When working from home, the internet is your lifeline. Without it, business stops. Therefore, ensuring you have a stable and reliable connection is more important than anything else. Network boosters can help solve any indoor network challenges. However, if you are using multiple computers, consider buying a high-end router to allow multiple computers to access the internet smoothly throughout your home.
Printer and Scanner
For some work, a printer and scanner are unnecessary, for other work it is essential. However, some people prefer to read through a report on paper than continually stare at a screen. These days, you don't need to invest in separate printers and scanners, multipurpose machines integrate all the features into one. Most will even allow you to send a fax.
Backup Drives
The information contained on your computer is the sum of your work. If lost, you're back to square one. One method of backup is to use a cloud-based storage service; most will copy files automatically. However, it can be sensible to also backup your data physically, with an external hard drive or personal server. These days such technology has become extremely affordable. If you are handling a large volume of data, it is well worth the investment.
Storage
Business in the past decades has increasingly opted to go paperless. However, paper has yet to be wholly eliminated; as such, you will adequately space for filing mail and hard copies of documents. A filing cabinet is one option, but for the ultimate safety-conscious storage system use a fire-safe box to store your most important paperwork.
---
The Importance of Updating Your Office Space
---
Plants and Decorations
Finally, when working from home, you have one key benefit you may not have at work: personalisation. Make your office space your own. Add paintings, office ornaments from vases to Newton's cradles. Pot plants are an excellent method of lifting a home office; they improve air quality and can even boost your mood. Finish off with a few photographs of your family or friends, and you'll be all set to start working in a comfortable and pleasant environment. No more cubicles or bland corner offices. This is your space. Enjoy.