Click here to get this post in PDF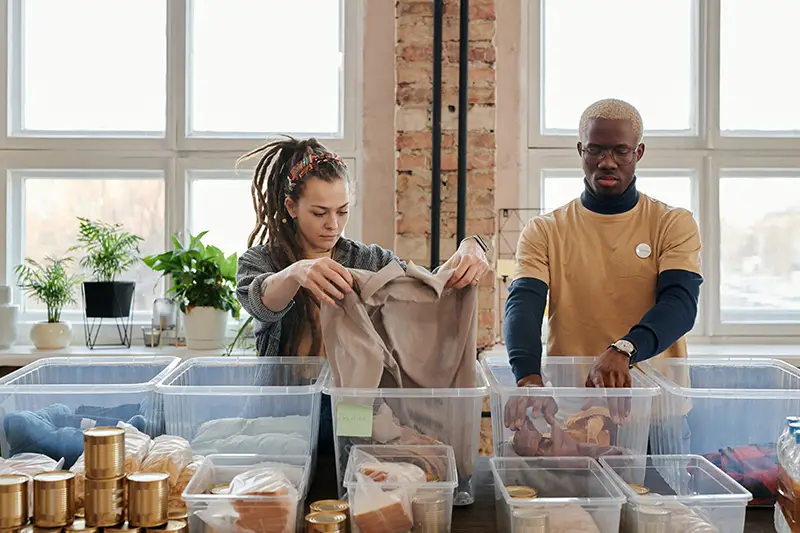 As the UK's charity sector grapples with staff shortages and stretched resources, digital technologies allow charities and nonprofit organisations a way to drive revenue at scale. 
Take chatbots, for example. 
Chatbots for charities enable organisations to automate donor engagement, volunteer support and fundraising activities, effectively freeing staff and volunteers to focus on tasks that need a more human touch.
What Are Chatbots for Charities and How Do They Work?
Chatbots are computer programs designed to emulate and process human conversations on websites, mobile apps and messaging platforms like WhatsApp and Facebook Messenger. Chatbots use a combination of conversational artificial intelligence (AI) and natural language processing to "understand" queries and provide relevant answers in return.
Depending on the chatbot's level of sophistication, it can either carry a complex conversation and understand things like slang and typos, or rely on rudimentary rule-based programming to answer simple questions (i.e., providing "answer A" if the user asks "question A", and so on).
While chatbots have become massively popular in the retail, sales and marketing industries, their potential has yet to be fully realised in the charity sector. Below are some examples of use cases for chatbots in charities and nonprofit organisations. 
1. Fundraising 
Charities can deploy chatbots to their digital channels, from their official site to their social media channels, to automate a large part of their fundraising activities. For starters, bots provide a simple way to overcome donors' most common objections to donating.
When interacting with charities, potential donors usually ask these questions:
How can I donate?
How much can I donate?
How will the donations be used? Where will they go?
How do I learn more about your charity's cause?
But here's where chatbots can really shine: by integrating the bot with a third-party payment provider, like Stripe or PayPal, charities can make donating to their cause faster and easier. This creates a frictionless experience that reduces the number of steps potential donors have to go through to financially support a charity.
2. FAQ Automation 
Besides fundraising, charities also need to raise awareness of their mission and cause. Chatbots come in by engaging visitors on a charity's website or social media channels, answering people's most frequently asked questions about:
The charity's mission and vision
The charity's organisational structure and leadership
The results of the work done by the organisation. 
Signposting to this information within the chat saves users the trouble of digging through website pages and scrolling through a wall of text. It can also help potential volunteers and donors go straight to the heart of why the charity exists in the first place. 
For example, Mencap, a UK charity that works with people with learning disabilities, uses a chatbot to answer people's questions about learning disabilities in an engaging and personal way. 
3. Quick Pulse Surveys
Chatbots also allow charities to conduct quick pulse surveys of their donors, staff and volunteers. Traditionally, quick pulse surveys are three to five-minute telephone surveys consisting of a series of primarily close-ended questions. The idea is to quickly gain insight into what respondents feel, what they need, and how to support them.
Chatbots for charities optimise this process by engaging users in places and platforms they're already active in, whether Facebook, Twitter, Instagram or Telegram, among others. 
4. Beneficiary Support
Chatbots can also help charities and nonprofits use chat to deliver their core services to beneficiaries. Case in point: The Campaign Against Living Miserably (CALM), a suicide prevention charity, uses chatbots to engage people who need to speak with someone. 
Apart from automating answers to FAQs, CALM's chatbot triages queries and instantly escalates conversations that need the urgent attention of a live agent. This ensures that people who need help get it right away.
---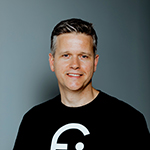 About the Author – Andy Wilkins
Andy is the co-founder and CEO of Futr, a tech start-up providing superpowers to critical support teams across the UK. Futr was born in 2017 when Andy and co-founder Lee Skyrme saw the massive opportunity to use cutting edge artificial intelligence to transform the way we access public services. Four years later, with the support of an amazing team and fantastic VCs, Futr is proud to include the police, the NHS and many amazing charities and social services as valued customers.
You may also like: The Travel Site That Adds Adventure to Donating To Charity
Image source: Pexels.com