Click here to get this post in PDF
In 2010, scientists used brain-scanning technology to study the human brain. They found that when people donated to charities or volunteered at non-profits, activity increased in the brain's reward center, releasing serotonin. Simply put, when people donate to charity, it makes them happy. 
Raising funds for charitable donations is the catalyst that drove philanthropist Megan Maloney and her father, Brad, to build an online travel platform. Originally a project to help raise funds to combat cancer, Charity Pro Travel has since grown into a unique travel booking site and fundraising platform that is reshaping how people book their trips.
Charity Pro Travel: How Does It Work?
Charity Pro Travel works like other travel sites. They are partnered with household name and industry leader Priceline to help you search for discounted airfare, hotel, rental car, or vacation packages. Once you make the purchase, Charity Pro Travel automatically donates up to 50 percent of its commission to your charity of choice. You take the trip, and they write the check. 
Their Charity Partner Program is the only one of its kind, where charities can log on to the site and register their organization for free. Once registered, they can immediately start raising funds. Simply by sharing with friends, family, volunteers, co-workers, employees, and anyone else you know, donations will be sent each time you travel. 
Growing a Garden of Goodwill
Megan's roots in philanthropy keep her busy each day, working with several well-known charities throughout the world. She has worked and volunteered with Susan G Komen, The Special Olympics, The Trevor Project, Direct Relief, Shriners Hospital for Children, The Ronald McDonald House, STOMP Out Bullying, and more. In addition to Charity Pro Travel, Megan continues to launch more of her own charities while working with many others.   
The Charity Pros
Megan created The Charity Pros in 2019, a program that supports children's cause programs for Health, Child Protection, Poverty, Education, and Equality. They partner with Amazon Smile, Charity Pro Travel, local and national fundraisers, concerts, festivals, and more.
Megan's Wish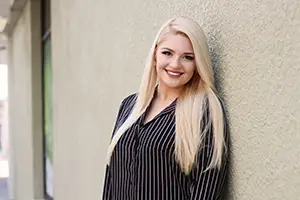 Megan's Wish started as a program to grant wishes and award scholarships to children with terminal illnesses or life-threatening conditions. During the COVID-19 pandemic, Megan added more to the charity, including help to the children of front-line health workers or first responders who lost their lives due to complications from the virus.
The Music Pros
The Music Pro's Charity Travel Network is a new charity in the works, launching in 2022. Megan has partnered with popular musicians to create a program that marries music with travel. Each artist page features their favorite charities with their bios, tour dates, music news, and digital media. When the customer is booking, they can choose one of the musician's favorite charities to receive 100 percent of the revenue as their donation.
Take a Trip and Double-Dip Your Happiness
Charity Pro Travel makes it possible for you to double-dip your happiness by booking your next thrilling trip and donating to those in need, all at the same time. Because of the seamless process design, all you have to do is pick your charity, complete your booking, and Charity Pro Travel takes care of the donation. Brad and Megan Maloney will continue to build and create ways to give back and change lives, one adventure at a time.
To explore Charity Pro Travel and their investment opportunities, visit CharityProTravel.com. For charitable donations, visit www.thecharitypros.org. 
You may also like: Futures Announce Charity Partnership with Leeds Mind