Click here to get this post in PDF
Establishing a business based around metal fabrication does not need to be a pipe dream; with the right advice and plenty of hard work, you can achieve your entrepreneurial ambitions in this arena.
Starting out with the right strategies in play will go a long way to helping you avoid common mistakes, so here are a few pieces of advice that should serve you well in the early days.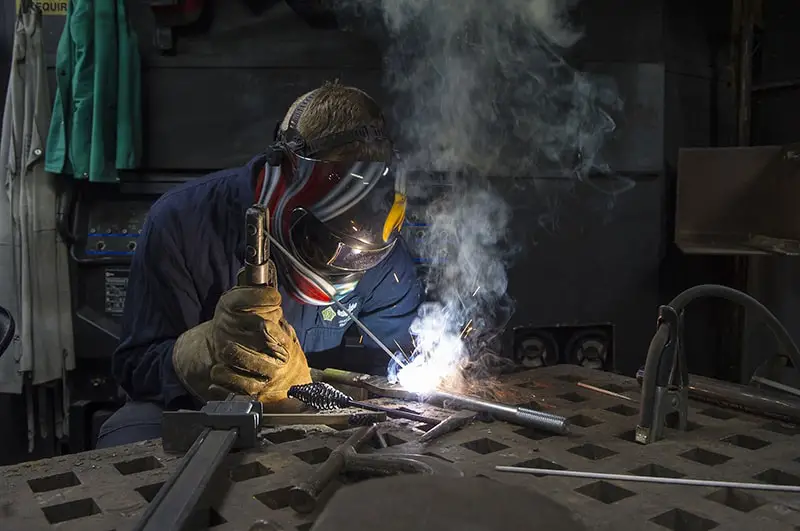 Set out a plan for your fledgling business
Every emerging organization needs a business plan to act as the formal statement of intent, indicating its main objectives and how it will set about reaching them.
Whether you use a template to write your own plan from scratch or hire a specialist to help you with this task, it is certainly not something you can afford to ignore.
Finance your metal fabrication business
Having a good idea for a business is not enough; you also need cash to make it a reality, and there are a few ways of going about this.
Getting a small business loan from a mainstream lender is always an option, or you can seek investment from individuals if you have the contacts and the confidence in your own capabilities. A good business plan will help you get your foot in the door with investors.
Order machinery
With used metal fabrication machinery being so widely available today, it has never been simpler or more cost-effective to order second hand equipment to kit out your business with the gear you need to fulfill orders from your first customers.
Your choice of tools will depend on the market you hope to cater to and of course the skill set you are bringing to the table. Your budget will also come into play here, although it is worth remembering that your choices should reflect the goals set out in your business plan and the demand in the marketplace at the moment.
Promote your business
Effective marketing can turn a no-name start-up into a globally recognized brand, and this applies whether you run a metal fabrication business or a social media company.
There are more ways to promote the products and services that your business offers than ever before, and at the very least you should launch a website and establish a presence on social media. Getting a digital marketing agency to design and build your site and handle your social media accounts could be worthwhile, especially if you are not attuned to the ins and outs of this process yourself.
Keep customers happy
If you manage to get your metal fabrication business up and running, the next challenge you face will be ensuring that the customers you attract keep coming back for more.
Managing customer relationships successfully is a big part of generating loyalty and also building word of mouth momentum behind your brand.
Ultimately the more effort you put in during the early stages of starting a business, the bigger the rewards you will reap further down the line.
You may also like: 5 Things You Must Do Before You Start Your Construction Business
Image Source: Pixabay.com