Click here to get this post in PDF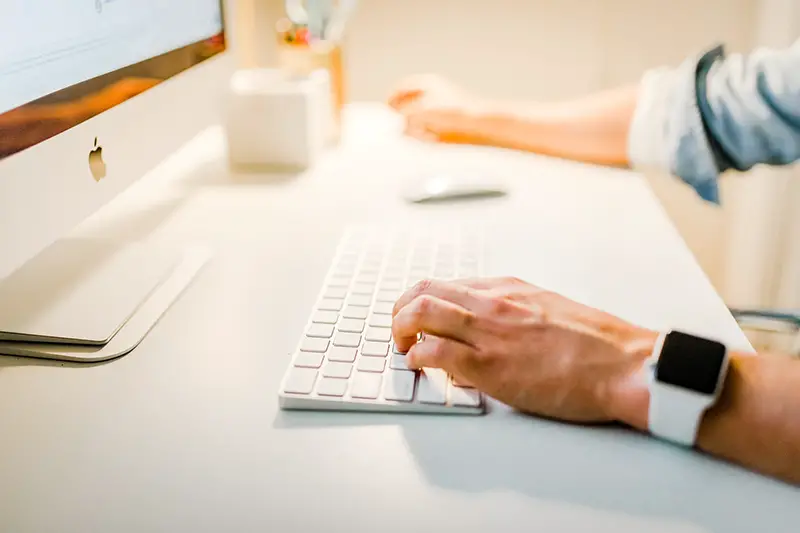 Your online presence is the sum of your online identity. It has a great impact on how others perceive you. Your online presence can help you build a strong personal brand and attract new customers. This post will explore how to build an online presence and what tools you should use to get started. We will also look at the different types of online presence that you can have and the benefits of each one.
The term "online presence" refers to anything that you do or say to someone over the internet that is related to your personal brand or business, such as social media posts, blog posts, email newsletters, videos, podcasts, webinars, etc. Let's get into it.
What is an Online Presence, and How Does it Actually Work?
The online presence is a digital footprint that you leave behind on the web. It can be used by companies to market themselves, but it can also be used by hackers to steal your personal information. The internet has become a crucial part of our daily lives, and we need to make sure that our digital footprint is secure and well-managed. In most cases, it can be a positive thing for you.
What is the Purpose of Having a Strong Online Presence?
Having a strong online presence can help you to build your personal brand and gain more customers. It is also a great way to increase your visibility and reach. A strong online presence can help you in many ways. But in order for that to happen, you have to be sure that you're intentionally bringing it all to life.
How to Build a Strong Online Presence When You're Just Starting Out
You've just started your business, or you're just starting to build your online presence. It's important to find some ways to get noticed when you're just starting out. In order to build a strong online presence, you need to have the right mindset. You should be prepared to put in the work and do what it takes. Building an online presence is a process that requires time and effort on the part of the business owner. It is important to be consistent in your social media activities, respond quickly to inquiries, and provide value for each customer interaction.
What Tools do You Need to Stand Out Online?
In today's digital world, standing out online is key to success. It is important to have a website that not only looks professional but also functions well. But that's not all. Blogging and social media profiles are just some of the tools you need to stand out online. You can also use influencer marketing, and interact and engage with your ideal customer online.
Web Designing and Optimization Tips for Building a Strong Online Presence
Before you start designing the best website, it is important that you have a clear understanding of your target audience and how they would use your website. This will help you create a strategy for designing the website. The most important aspect of web design is choosing the right color scheme that would resonate with your audience and make them feel at home when they visit your site. If you're not sure what you need it will help to work with a professional, like WEBsmall Web Design to create it. You need to ensure that you're focusing on the usability of your site as well as the design.
How To Turn Your Website Into the Ultimate Sales Machine
So you want to make sure that your website is working for you and that you're making sales too. The best way to optimize your website for more sales is by adding a call-to-action button at the bottom of your website. It should be placed close to the footer and should have a prominent placement. When you're focusing on the layout and functionality of your site, you can direct them around the site in the way that you want.
The Benefits of Blogging & Why You Should Have a Blog on Your Website
Blogging is one of the most popular ways to add to your website experience. It is also the best way to establish your credibility and credibility on social media. Why should you have a blog on your website? There are many benefits of blogging for businesses, including:
-Building trust and credibility with your audience.
-Selling products and services through affiliate marketing without having to pay for ads or search engine optimization.
-Having a platform to share content that will help grow your business.
How to Promote Your Content In Social Media Networks
Social media is a powerful tool for brands to reach out to their target audience and promote their products. This is because it has the power of building connections with people in a more personal way. A good social media strategy will always start with good content. It should be well-written, engaging and informative. It should also be relevant to the audience. Another important factor that needs to be considered is timing – when should you post your content? This will vary on the platform and your audience.
There are many ways that you can promote your content on social media networks like Facebook, Twitter, Instagram and LinkedIn. You can use these strategies:
– Reach out to influencers who are in your niche or target audience
– Posting regularly on your social media profiles
– Sharing interesting articles from other sources on your
– Engaging with your followers and ideal clients regularly to build up a relationship
Bringing Everything Together to Build Your Personal Brand
The world of personal branding is a tricky one. It involves building your own website, blog and social media presence, but it also requires you to work with influencers and brands on the same platform. You can do this by bringing everything together into one strategy and aiming to execute it consistently. By following a plan, you'll be able to make the level of impact you're looking for.
You may also like: 7 Ways To Increase Traffic And Boost The Online Presence Of Your Blog
Image source: Unsplash.com