Click here to get this post in PDF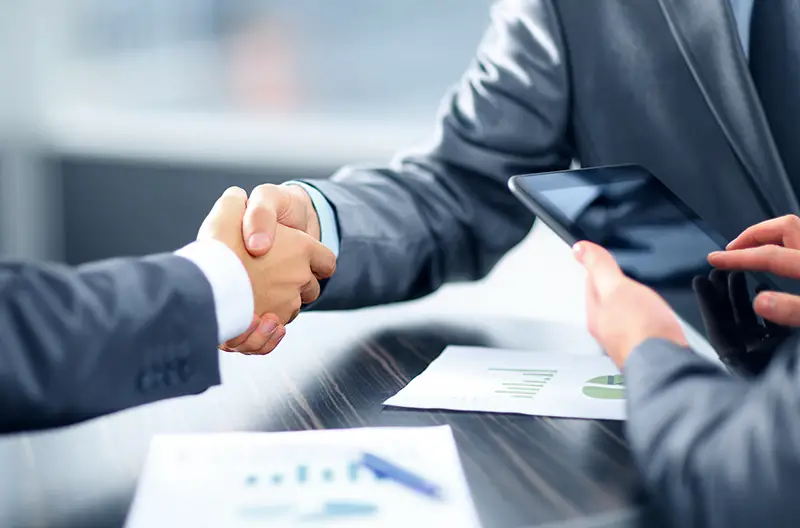 When it comes to running a business, owners can find plenty of tips and tricks available online at the click of a mouse. 
But what's worth knowing, and more importantly, what's worth remembering?
This blog features quotes from some of the best in business and unpacks the top tips that will help any entrepreneur set their business up for success. 
Know your Business
It seems simple enough but sometimes people get ahead of themselves. It's exciting stuff starting a business, after all. 
Dave Thomas, Founder of Wendy's, said, "What do you need to start a business? Three simple things: know your product better than anyone, know your customer, and have a burning desire to succeed." 
It's important to follow the right process and walk before you run. Start with the basics: What exactly is your product or service and who exactly are you trying to sell to? 
Create a Customer Experience
Customer experience is about the way people perceive your business. 
Jeff Bezos, Amazon founder said, "We see our customers as invited guests to a party, and we are the hosts. It's our job every day to make every important aspect of the customer experience a little bit better."
Every interaction, from navigating your website to emailing customer service, or receiving a purchased product, should be a positive experience. 
The better the experience the better the chances of potential buyer becoming a first-time customer and a repeat customer after that. 
Listen to Your Customers
Listening to client feedback and taking action on it, is an important part of business success. 
As Bill Gates, co-founder of Microsoft once said, "Your most unhappy customers are your greatest source of learning."
Implement a system that allows you to collect and analyse feedback, whether it's a pop-up questionnaire on your website or a survey on social media story. 
Not only will this help you to better understand your customers, but it will also give you the opportunity to solve their problems. 
Dabble with Digital Marketing
From running email campaigns to having a website optimised for SEO, your online presence can have a huge impact on your business's success. 
Whether you are just starting out or you've been in business for a while, digital marketing campaigns may help you reach new customers, improve your website's visibility, and may help you improve customer engagement and satisfaction.  
To help secure backlinks to your website and improve your keyword rank, you may benefit from guest posting opportunities. This does not mean you have to be a wiz with words or hire an in-house content writer, just look for 'digital marketing write for us' opportunities instead. 
Setbacks are a Stepping Stone to Success
Setbacks and roadblocks often become our biggest teachers and the catalyst for necessary change and growth.  
Richard Branson, Virgin Group founder, said, "The ability to bounce back after a setback is the single most important trait an entrepreneurial venture can possess."
As a business owner, setbacks or failures are best viewed as opportunities. 
Instead of trying to pass through a setback as quickly as possible, sit with it, analyse it, dissect exactly what went wrong, and then, most importantly, focus on getting better. 
Keep a Cool Head
Mindset is one of the biggest factors that influences whether a business will be successful. 
Sean Rad, founder of Tinder, said, "Data beats emotions."
It's impossible to run a business without being emotionally invested, which is why it's important to follow facts and figures as well, especially regarding big business decisions. 
Lastly, Don't Give Up
In conclusion, business owners can boost their business's chances of success by being level-headed, clear about their business and target market, keeping customer-focused, and practicing resilience. 
The following quote from Steve Jobs, Apple co-founder, echoes a sentiment that is emphasized time and time again from prominent business people. That is: Don't give up!
"I'm convinced that about half of what separates the successful entrepreneurs from the non-successful ones is pure perseverance."
About the Author:
Dana Da Silva is a freelance writer and journalism graduate who has spent the past decade working in PR within both the public and private sectors. She writes sharp copy for a broad range of clients and topics and has a flair and passion for storytelling and creative writing, including novel writing, blogging and penning poetry. Dana considers writing to be an exquisite art, free therapy, and a form of meditation.
You may also like: The Pareto Principle: The 80-20 Rule Applied to Business Success
Image source: Shutterstock.com