Click here to get this post in PDF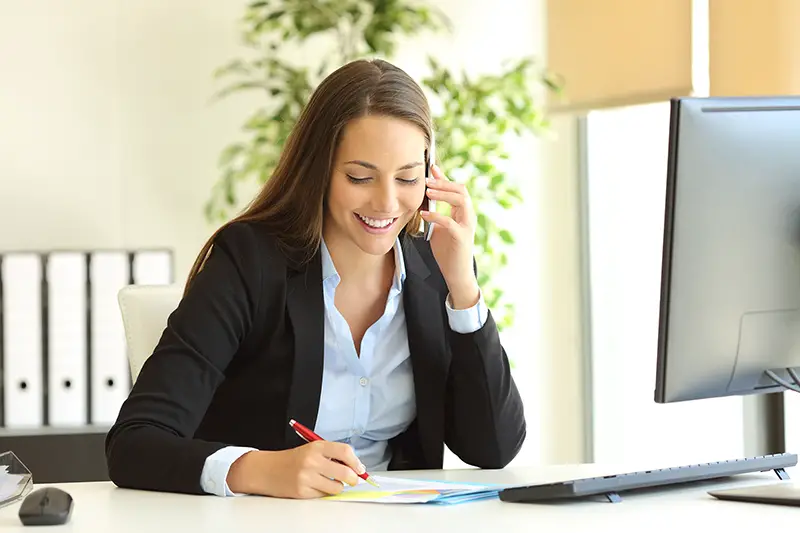 If you want to become an executive assistant, scheduling meetings, answering phone calls, and greeting your boss in the morning will not be the only things you will do. Those are just the tip of the iceberg. 
You'll need to have the right skills and experience if you want to excel in this position. Lucky for you, this article is here to help.
What Is An Executive Assistant?
Executive assistants are administrative professionals similar to that of a secretary. The only difference is that they have more advanced administrative duties designated by the company's top executive or senior management officials. They also have great decision-making in the company or agency. In short, executive assistants make an executive's job easier.
The Path To Becoming An Executive Assistant?
If you want to become an executive assistant, your duties and responsibilities will cover different areas. So you will need to have a wide range of skills and experience. 
If you don't know where to start, below are some of the steps to make yourself the best executive assistant.
Get The Right Education 
To begin your journey to becoming a great executive assistant, you will need to have the proper educational background. Entry-level executive assistant positions would typically require you to have a high school diploma. But it is recommended that you take that one step further by obtaining a bachelor's degree in business administration.
Obtain Relevant Certification 
Several courses can give you a leg up over your competition. Below are some of them:
Certified Administrative Professional – the International Association of Administrative Professionals sponsored course.
Computer skills courses – these courses aim to enhance your knowledge on key platforms like Microsoft, G Suite, and more. Computer proficiency is essential for your position to do your job properly and efficiently.
Project management courses – these skills have a big part in becoming executive assistants. So understanding the fundamentals will come in handy.
You can go to https://executive-assistants.org/ to find more executive assistant courses.
Get The Right Training And Experience
The right educational background will provide you with a strong foundation for your career. But it can never replace the experience of doing the actual job. So when you apply for entry-level positions, ensure that they can give the proper training to you, which you'll need in the first few weeks or so. It would be much better if you can learn from another assistant.
Because of the demanding and sensitive nature of the job, companies consider executive assistants positions to be senior ones. So if you aspire to be an EA, you will have to start from entry-level positions like office assistant, receptionist, or administrative assistant.
Hone the Right Skills
Great executive assistants have impressive skills to make them adept in the job. They are masters of time management and communication. And have a cool head when faced with problems. They also know how to handle sensitive information. 
These skills may seem daunting. But with dedication, you can surely master them in no time.
Network and Learn
Landing an EA job doesn't mean your journey is over. You need to constantly update yourself with the industry you are working for, news, and current trends. Networking plays a big role in this. So you can find the right contacts and tools to excel in your career. And attend relevant events and conferences.
Conclusion
Becoming an executive assistant is no easy task. So you better have the proper education and skills with you if you want to excel in this job. And the tips above are just what you need to help you become a great executive assistant.
You may also like: 5 Skills to Look for while Searching for an Executive Assistant
Image source: Shutterstock.com