Click here to get this post in PDF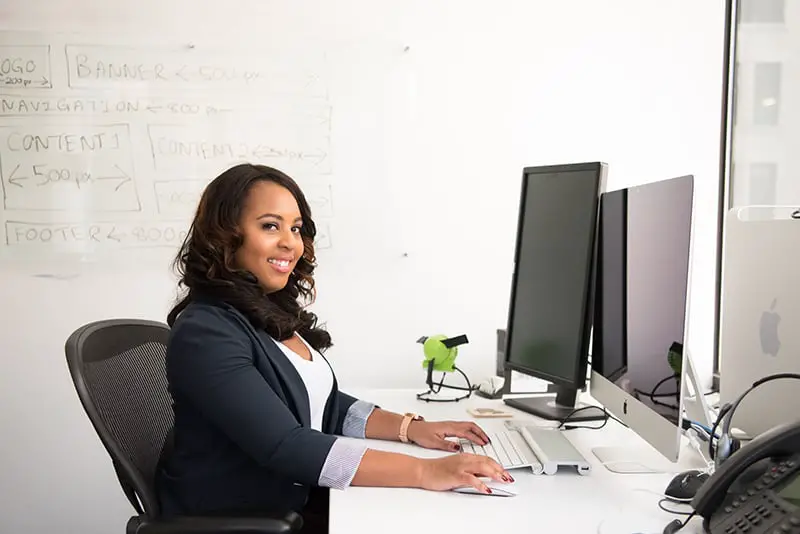 With the dynamic environment in the world today, it is quite challenging to balance between our personal lives and work. While you cannot get help with your personal life, your job is another thing. Irrespective of whether you are an employee or an entrepreneur, delegating some of your work to a personal assistant can change your life entirely and potentially increase productivity. You may choose to seek the services of the best PA recruitment agency in your area to help you hire personal assistance.
Why Hire a PA?
A personal assistant can become a treasured member of your workforce in more ways than one. They can help manage your calendar and organise your to-do-list to ensure that you don't miss on any critical activities, events or business meetings. They also function as a gatekeeper to free up your time to focus on essential tasks of business or even family. Whether you get a temporary PA permanent PA, they will also run small errands for you, which will save you time to complete the task at hand.
Why is a Permanent PA More Advantageous Than Temp?
Personal assistants are available on a permanent or temporary employment basis. A competent PA recruitment agency will provide you with both options when sourcing for extra help. Nonetheless, it's important to vary how a permanent PA will offer more than the temporal option.
1.       Knowledge and Familiarisation
Whether weeks, months or years, the length of time an employee stays in your company determines the amount of knowledge they will gain. This fact means that a permanent employee earns a certain level of information about your company that cannot be obtained by a temporary one. The importance of gaining such knowledge varies with the different roles each employee plays. For instance, jobs like litigation and human resource management are best handled by people with vast experience and history of the company rather than a temporary worker. Also, no matter your brand purpose, permanent PAs are better at handling marketing jobs than temporary PAs as they are well versed with the ins and outs of the business.
2.       Loyalty
Unlike a temporary PA, a permanent employee is bound to develop a close relationship with their place of work. Depending on the longevity of their stay, they are bound to grow fond of the company and other employees. The importance of this relationship is that they will eventually become loyal and share the same objective as the company. As such, they can give their all to your company and feel the need to aid in its development. They are also more likely to withhold information about your company to competitors, unlike a temporary worker who may use any skills they may have learnt in your company to root for themselves in another.
3.       Culture
Personal assistants who come and go, don't get the time to fully immerse themselves in a company's culture and social activities. The benefit of having a permanent staff member is that they will learn about your brand's culture and social activities. In turn, they get to develop a close relationship with other staff members, which facilitates a collaborative workforce that stands together to bring results to your company.
4.       Provide Long-Term Results
Sometimes you may decide to create a long-term marketing plan for your business and realise that you need extra help. In such a project, it would be in your best interest to hire a personal assistant on a permanent employment basis for that particular project to be successful. The main advantage of such a permanent employee is that they provide consistent services that will help make your project a success. They are also more likely to put more elbow grease into the project to ensure its success because they know they are in your company for the long-haul, unlike temporary staff.
5.       Reliable
A permanent staff member will also provide reliable help when you need assistance or information about any project you pursue with the future. You can rest assured that they will report to work and perform their duties with due diligence as they have a commitment to your company. They will also be available to take additional roles when there's need to cover for an absent employee.
---
4 Tips In Choosing a Staffing Agency
---
6.       Improved Performance
The financial consistency and job stability associated with permanent employment reduce stress levels in employees. In turn, this translates to improved performance that's attributed to a focused and healthier mind.
Personal assistants, whether permanent or temporary, come in handy in reducing your workload and saving you extra time, which helps you lead a balanced work and personal life. Permanent personal assistants are loyal and well versed with the company's culture and goals than temporary PAs. They are also reliable in providing better services and improved performance than their temporary counterparts.
Image source: Pexels.com
About The Author
Olivia Coughtrie is Co-founder & Director at Oriel Partners a PA and administrative recruitment consultancy based in Central London. Olivia is passionate about providing high-quality talents to businesses and best career opportunities to candidates."