Click here to get this post in PDF
Meetings are a way of life for many an entrepreneur and employee. According to Forbes Magazine, upper-level managers spend almost half their time at work in meetings, and middle managers – about one-third. Meetings can be a great way to bring teams together to discuss ideas and achieve results, but they can also be a colossal waste of time. This is because a lot of them are not productive and many managers aren't equipped to run them effectively. 
A Waste of Money – and Time
Businesses in the United States spend $37 billion on unproductive meetings every year, and 11 million meetings take place nationwide every day. Often, business meetings are scheduled because people think they are important to outcomes and productivity. It turns out to be just the opposite. A lot of attendees simply don't need to be there. They could be working on something instead.
The number of meeting participants drives wasted time up. You have wasted 12 hours' wages if you have 12 participants in an hour-long event. If each of these employees is making $5,000 a month, that's $60,000 a year without even taking into consideration the time participants need to prepare for meetings every day or week. For status meetings, this is estimated at about 4 hours.
Are you taking into account the additional resources you're investing? For instance, you're spending several hundred dollars if you have a lunch meeting with your team once a week. You may be wasting money on drinks and snacks for short afternoon meetings. There is no arguing that attendees need refreshments and lunch meetings can be very productive. We're merely pointing out that companies have to take the extra costs into account when preparing for a meeting.
It might be a good idea to schedule status meetings once a month or once every two weeks instead of every week, if that's how often they currently take place.
A recent business leader survey showed that 92 percent of participants multitask during conferences and meetings. This means almost everyone is disengaged at least part of the time. With such low engagement, it's no surprise meetings can be a waste of time and money.
Lack of Structure
Facilitators bring structure to business meetings where such is often lacking or is not appropriate. Lack of a formal structure will inevitably lead to distraction. How disheartening is it to see people spacing out or dozing off at company meetings? Even meetings with an existing structure can go off course, which means three things: higher costs, lower productivity, and decreasing employee motivation.
Missed Opportunities
Experts believe missed opportunities are the biggest pitfall of meetings. Every hour an employee spends in a meeting is an hour they could be doing something productive. Your staff isn't bringing your company any cash during your sales meeting. Do you think that drives your bottom line? Data from a survey by the organization "Visually" show that more than two-thirds of business meetings are considered a failure by executives.
More than a quarter of employees admit that meetings are to blame for lack of productivity and efficiency. What is more, this tendency is not limited to in-person meetings. It's even worse with virtual meetings, where participants' cannot pick up on their counterparts' body language and are even less engaged as a result. 
How Can a Facilitator Help?
A facilitator can help managers run their meetings more productively and identify the extent, to which these are damaging the company's bottom line at present. They make managers' jobs easier by identifying meeting objectives and targets, increasing engagement and focus and, ultimately, helping their companies save money.
Meetings can kill innovation and stifle creativity by forcing teams to sit and listen to presentations and speeches, sometimes for hours on end. Trying to brainstorm with disengaged coworkers is even worse. Experienced professionals are able to achieve team facilitation and encourage creativity. Expert facilitation can be especially useful where issues are debatable or complex, where a high degree of cooperation, creativity, and consensus are needed, and where people have many different perspectives and interests.
Most managers are aware of how crucial it is to engage with employees effectively, to service stakeholders, to cooperate and partner with others, and to be creative and achieve better results with fewer resources in the context of rising service demand and dropping incomes. Many leaders and their companies are already using facilitation to improve team efficiency with varying degrees of confidence, expertise, and success. Yet, it is the case that just as many don't realize a body of professional expertise and knowledge is at their disposal to draw on.
A facilitator can add value beyond optimal meeting outcomes. They play a pivotal role in a company's transformation and development in the long term.
You may also like: How to prevent employee burn-out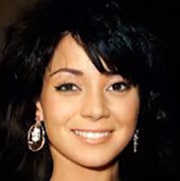 About the Author
Sylvia Peters is a Collaborator for Find A Facilitator and a mother of two.
She's also an expert to bringing the most credible, experienced and personable facilitation to every meeting she attended. In her free time you will find her meditating and making her favorite salad.
Sources
https://visual.ly/community/infographic/business/ugly-truth-about-meetings
https://martingilbraith.com/facilitation-and-how-it-can-add-value/
https://www.entrepreneur.com/article/318783
https://www.forbes.com/sites/carolinecastrillon/2019/06/13/six-expert-tips-to-make-meetings-more-effective-and-engaging/#73d8a17779db