Click here to get this post in PDF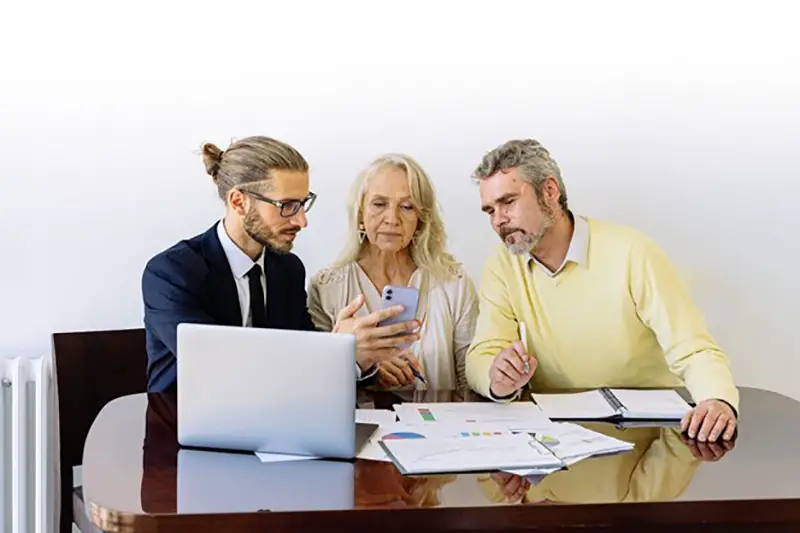 Chances are you've heard the term "conditionally approved" thrown around while checking out if you qualified or not for a house loan. You probably wondered 'what is conditional approval of a mortgage', and what makes it distinctive from the traditional mortgage pre-approval.
The following collation of info can assist you in hashing out the differences between these terminologies as you undergo the procedure.
What is Conditional Approval of a Mortgage?
You receive conditional approval on a loan when an underwriter is comfortable with your application to an extent but requires that you fulfill specific conditions prior to total approval.
It's imperative you understand that receiving conditional approval on a loan doesn't necessarily imply that you'll be accepted eventually. Rather, it indicates that the lender is prepared to offer you the funding if you meet up with their remaining criteria.
Criteria for Conditional Approval of a Loan
An underwriter will evaluate your financial papers during the underwriting process to ensure that everything is in order. They have the authority to reject your application if they feel something is off. If they judge that your request is complete but requires a bit more info, usually as per some conditions of the loan,  then they may grant you conditional approval.
An approval to close, the final stage in the loan application process, on the other hand, frequently necessitates the submission of extra documentation, such as payslips, company income papers, and tax data, even though part of these materials may have already been evaluated.
Further items that may be examined more closely include formal verification from your workplace or asset declarations, based on the conditions of the mortgage.
Still feeling a bit out-of-sync with the runnings behind the conditional approval process, then you certainly could use more information about conditional approval of a mortgage.
Benefits of a Conditional Approval
You're undoubtedly aware that a home mortgage pre-approval is crucial before you go house hunting; most property agents will not even return your calls without one. A conditional approval mortgage, on the other hand, will strengthen your negotiation power.
Getting conditionally approved, for one, will distinguish you further as a property buyer. Say you're in a bidding battle with another client; the fact that you've been conditionally approved signals to the seller that you're a more serious contender.
If you'd rather build your house, the developer may demand evidence of conditional approval before proceeding with the project. It's natural to expect such. No developer would commit fully to a project without being sufficiently assured of eventually being paid.
Lastly, conditional approval can aid in the faster conclusion of a purchase deal. As underwriting can take a long time, if you've previously obtained conditional approval, reviewing and completing the final paperwork may probably be quicker.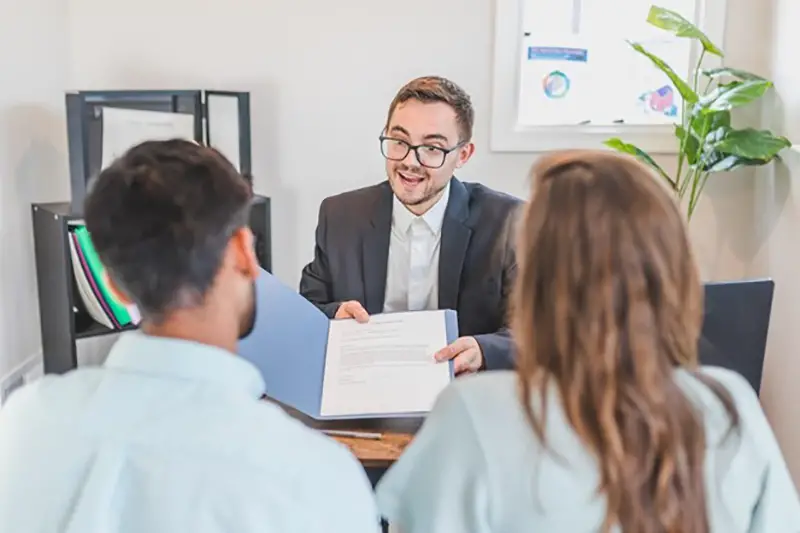 Stages to a Mortgage Approval
When a mortgage broker approves your request for a house loan, it's sent to underwriters, who examine various factors determining how you'll repay the loan. Several factors are inspected, and as your application moves through these stages, you'll encounter the following steps before obtaining approval to close.
●     Pre-qualification
Getting successfully pre-qualified typically implies that you're among a set of candidates who seem capable of meeting up with the loan's requirements. However, your financial details wouldn't have been subjected to an underwriter's scrutiny at this stage, and as such, pre-qualification is less dependable compared with conditional approvals.
●     Pre-approval
At this point, the examination process is turned up a notch, and lenders get a bit more thorough. Your credit record will be assessed, and if cleared, you'll be permitted to proceed to the next stage. Worthy of note is the fact that underwriters may not necessarily be involved yet at this stage.
●     Unconditional Approval
The immediate phase after obtaining a conditional approval is equally obtaining an unconditional approval. Here, things get more interesting, and the lender is now prepared to approve your loan application.
However, before you can obtain the approval, the underwriter must have a copy of your details and must have authenticated what you submitted, especially your appraisal value, your debt-to-income ratio, and the initial deposit required for the property you intend on buying.
●     Closing Call
The final step in the loan review process ends with granting you the mortgage. You're expected to have made your initial deposit at this point. Closing normally happens a fortnight after you've received unconditional approval for the mortgage.
Steps to Apply for a Conditional Mortgage Approval
Now that you're privy to the ins and outs of qualifying for conditional loan approval let's review the actual steps to take in securing a conditional loan and making your home purchase more of a  reality.
Check with the most reputable mortgage lenders to find the best mortgage deals
Forward all the personal and financial details requested by the creditor you've chosen
Inform the lender you'd like to be notified when your loan application reaches the conditional approval stage
Underwriting conditional approvals takes quite a while. As such, stay patient and allow the underwriter to properly determine whether or not you qualify for a conditionally approved mortgage
Eventually, You'll receive a notice informing you whether or not you've been conditionally approved
How Long to Close After Conditional Approval?
You're only halfway through to receiving your approval letter after you obtain conditional approval. If at this point, you're more interested in getting an idea of how long you'll need to wait to obtain your approval letter, you're not alone.
As it is, every scenario is unique, and how long it takes to close for different folks will vary depending on the parameters you must follow and the timetable set by your bank. Nonetheless, there are a few factors that will determine how long it takes for you to close after getting conditionally approved.
For starters, inquire about your creditor's timeframe. A few banks have in-house underwriters that can process applications in as little as 24 hours, whereas others take up to three days.
The insurance aspect of the procedure should be rather short provided your insurer forwards the insurance binder to the creditor on schedule. In addition, you must be able to meet up with the terms of your conditional loan. The sooner you can supply the necessary papers affirming you meet the terms, the sooner you will obtain your approval letter.
After you've submitted evidence of you quashing the set conditions to the underwriting team, they will be reviewed and possibly approved. You'll be given final permission and authorization to close if you're deemed to have satisfied all prerequisites. To shorten your closure time, do the following:
Address all correspondence as soon as possible and share every requested detail. The procedure will be slowed down considerably if there is any insufficient paperwork or material
Verify that your insurance agent delivers the loan officer your data
Ultimately, your major task while the underwriting team works on your application is to respond to any queries, documentation demands, or other requests as promptly as possible. Chances are you won't always understand why the underwriting team demands some particular paperwork. However, delivering them on time is crucial to expediting the process.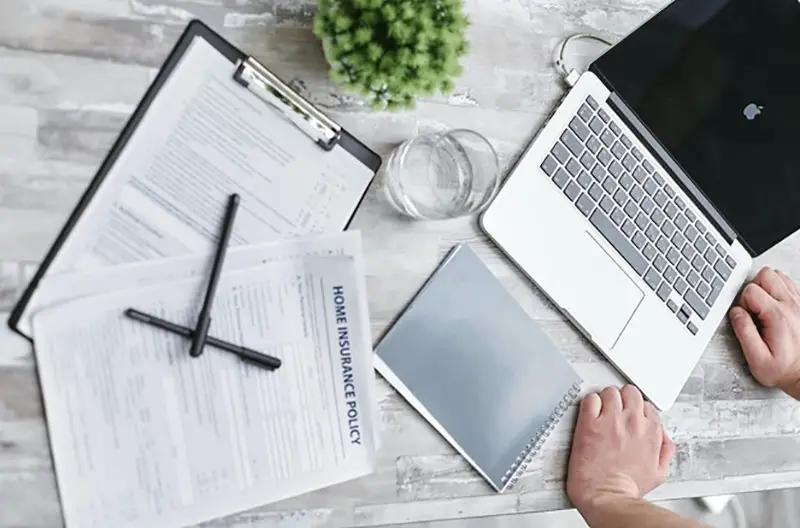 Steps After Conditional Approval
A conditional mortgage approval implies you've satisfied the majority of the loan's standards.   You are not, however, out of the woods yet. To receive approval to close, you must meet more streamlined requirements.
For one, the loan supervisor will get in touch to discuss the conditional approval and the other requirements that must be met while applying for a loan online. Then you must provide the data needed to fulfill the requirements. After receiving those criteria, the loan supervisor will submit the copy back to the underwriter for comprehensive evaluation.
The underwriting team will then eventually move your application for final approval if they are satisfied you've met all requirements of the conditional loan. Remember that the inability to meet the requirements will cause the procedure to be delayed. Upon receiving final permission, you'll be able to move forward, however.
The bank will most certainly re-examine your credit score and authenticate your work status once you've obtained the green light to close. At only that point can your application receive their complete approval.
When Can Unconditional Approvals Be Denied?
Obtaining a conditional approval doesn't make your loan's approval guaranteed. If your application is eventually denied, it usually means you didn't successfully meet up with some criteria.
The following are some of the factors that occasionally cause a loan application to be denied:
Unverifiable financial details provided by a client
Unanticipated debt attached to the customer's intended property purchase
Prevailing court cases or records of conviction against the client
Surprising faults were discovered during the property's assessment
Blemished credit reports
Final Thoughts
By now, you probably know enough to answer the  'What is conditional approval of a mortgage?' query virtually everyone seems to have. Keep in mind that while your lender's conditional approval is a good indicator that your mortgage may be authorized, it's vital that you respond swiftly to any requests your loan officer may have to improve your chances of having your loan approved with as little hassle as possible.
Getting conditionally approved implies that you're halfway done with the whole process. Stick on, and you may just be approved with enough capital to purchase your dream home.
You may also like: 5 Things You Need to Be Pre-approved for a Mortgage