Click here to get this post in PDF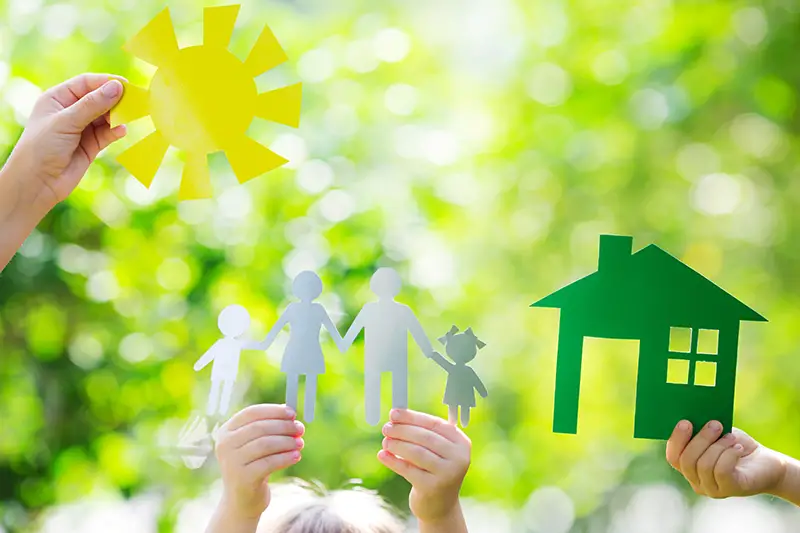 Buying a dream home could be exciting, fun, and overwhelming. When you start looking for a dream home, you will most likely need a mortgage to buy it efficiently. But, before you get one, it is beneficial to get pre-approved for the same. 
Moreover, a mortgage pre-approval helps set realistic expectations when you meet the realtor. Also, it allows you to act more quickly and effectively to make confident negotiations and offerings. 
The chances of getting pre-approved for a mortgage depend on several factors. Let us explore some of the most significant ones, and if you want to know the timeline for mortgage pre-approval, head on to Mortgage Maestro.
What Is A Mortgage Pre-Approval? 
Mortgage pre-approval is the first step towards formal mortgage approval. It's a conditional approval offering insights into your real affordability in the form of monthly payments. In specific terms, mortgage pre-approval enables you to:
Understand the maximum mortgage amount you might qualify for. depending on the provided information,
Estimate your monthly mortgage payment amount,
Freezing an interest rate for 60-120 days.
Benefits Of A Mortgage Pre-Approval
Getting pre-approved for a mortgage has several benefits to offer: 
Planning For Mortgage Payment
When you have a mortgage pre-approval, you are likely to plan for estimations regarding monthly mortgage payments. 
Learning More About Affordable Mortgage
You get to understand the actual mortgage amount the bank is willing to pay. Thus, while searching for a dream home, you can narrow the search to only affordable homes. 
Freeze-In Interest Rate
You get to the freeze-in interest rate for around 60-120 days. This means that even though the market borrowing rates increase, you'd still be able to borrow at the locked-in rates.
Strengthening Mortgage Application
A mortgage pre-approval demonstrates your seriousness and commitment to buying a dream home to a seller. That way, when you make an offer, they might be more willing to accept it than someone who hasn't got a mortgage pre-approval. 
5 Things You Need To Be Pre-Approved For A Mortgage 
You will require five things to be effectively pre-approved for a mortgage. These include income proof, assets proof, good credit, employment verification, and other essential documentation your potential lender mandates. 
Read on the detailed information:
Proof Of Income 
Homebuyers must generate the past two years, and the recent pay stubs W-2 wage statements showing:
Overall income and year-to-date income, 
Proof for any sort of additional income like bonus or alimony, 
In addition, you are required to generate tax returns proof of the past two years. 
Proof Of Assets
The homebuyers are required to generate bank statements and investment account statements. Therefore, it is essential to prove their cash reserve required for the monthly down payment and closing costs. 
The down payment is a percentage of the selling price. Further, the down payment differs as per the loan type. Different loan types require buyers to:
Additionally, a lender may check your debt to asset ratio, which is the percentage of your assets financed by debt. 
Good Credit 
Most lenders require a FICO credit score of 620 or higher to approve for a conventional loan and others. The customers with a credit score of 760 or high are likely to lock in the lowest possible interest rates. 
In addition, a borrower with a credit score of 580 or high is required to pay as little as a 3.5% mortgage down payment as per the FHA guidelines. Others with a lower credit score need to make a more extensive mortgage down payment. 
Lenders often work out with borrowers with average credit scores and suggest effective ways to improve their credit scores. 
For instance, on a $250,000 loan, a buyer with a FICO credit score in the lowest range, i.e. 620-639, pays $1,288/month. 
Whereas a buyer with the highest credit score, i.e. in the range 760-850, pays only $1,062. 
There is a remarkable difference of $2,712/year among these two lowest and the highest ranged credit scores. 
Several online calculators and tools are available to check your credit score, mortgage rate and down payment. Although these tools are updated regularly with the current interest rates, double-check scores and rates using the FICO loan savings calculator. 
Employment Verification 
Lenders want to lend only to the buyers with stable employment. They not only check income proof and other payment stubs but are likely to reach out to the employers for employment and salary verification. In addition, if a borrower has recently switched jobs, they may contact the previous employer as well. 
In case the borrower is self-employed, additional documentation proving business and the income is mandatory. The self-employed mortgage approval depends on an array of factors, including:
Stability of income
Location and nature of the business
The market demand of services or products presented by the business
Financial strength
The ability to continuously generate and produce sufficient income to pay for the mortgage. 
The self-employed borrowers must submit tax returns of the previous two years and appropriate schedules. 
Other Relevant Documentation 
These documents include:
Drivers license, 
Social security number and,
Signature of the borrower.
These documents allow the lenders to generate the credit report. 
The borrowers need to be well-prepared for the pre-approval session also, submit other relevant documentation or paperwork as requested by the lenders at the earliest.
Furthermore, to assess your financial health, a lender may check your liabilities, such as:
Outstanding credit card balances 
Car loans
lines of credit
student loans
any other liabilities or debts
Takeaway
Although a pre-approval could save a lot of heartaches later, you need to understand that this is a promise from the bank and not a guarantee. It's up to the bank to decide on your appropriation for seeking a mortgage. 
The ball is in the bank's court, but there are a couple of things to ascertain getting a mortgage. It includes not acquiring any new debt and having stable employment; otherwise, the bank might reject or restart the complete procedure to be pre-approved. 
You may also like: What Are The Documents Required For Mortgage Approval?
Image source: Shutterstock.com