Click here to get this post in PDF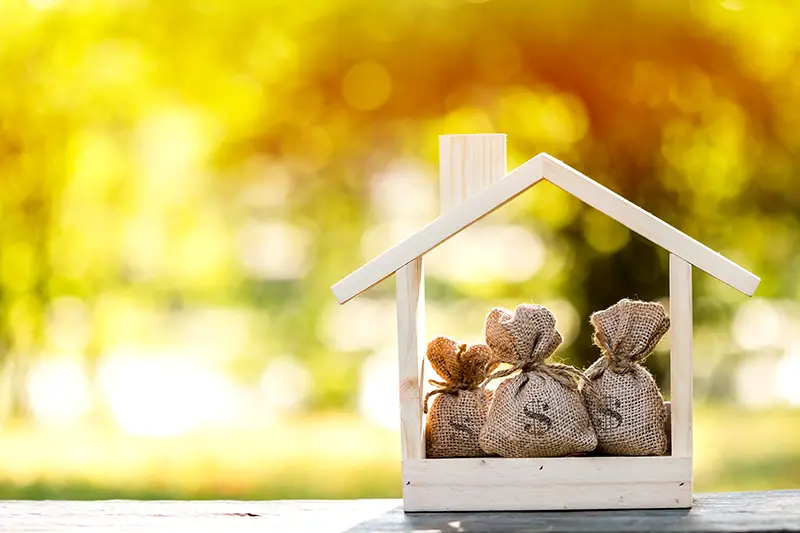 If you're planning to purchase your dream home, you need to determine your financial stature at the outset. It's imperative to find out how much money you can afford to shell out and the nature of the mortgage that would suit your needs. 
As you start talking to potential lenders, you would have to furnish certain documents. Established lenders will always aim to evaluate your financial strengths before sanctioning a pre-approved loan. 
You need to submit various documents that would highlight your financial health in your journey. Click here to know about different mortgage options available in Canada.
In this post, you will know about all the general documents you need to furnish to your lender. However, some of the creditors might request you to provide some additional documents too.
Why Is Pre-Approval Necessary?
Before deciding the particular property you want to purchase, you need to determine whether you can pay off the loan. Therefore, it is imperative to choose a property that comes within a specific price range. 
During the pre-approval process, you get an opportunity to explore various mortgage products. After obtaining the approval, you will get an idea of the interest rate you need to pay. The lender would fix this for the time being, and you can then finalize your decision.
During the pre-approval process, you need to furnish different documents confirming your income. This supplements the process for the lender to determine your eligibility. Accordingly, you can start looking for a home within a price range that both parties are comfortable with.
Documents Needed for Pre-Approval Of A Mortgage
In case you want to obtain a pre-approval for your home loan, meet your mortgage lender or broker. Convey your requirements and furnish the documents they ask for. 
Here, you will get to know what your bank or mortgage broker would request you to furnish.
Employment Documents Or Income Proof
Lenders lookout for homeowners with a regular flow of income. This ensures that they won't default while paying off the loan. 
Generally, lenders look out for the following documents that show your income:
The current pay stubs demonstrating your monthly income
T1 tax forms, where the returns display the income in the previous year
Employment letter showing your position or designation in an organization
Assessment notice issued by the CRA (Canada Revenue Agency), showing your tax returns
Tax returns for the last three years
If you are self-employed, lenders would ask for your business articles of incorporation
Documents Showing Personal Finances
Personal finance documents include any document that influences your ability to pay the loan or financial abilities. This includes:      
Information on your bank account, where the lender evaluates the payments
Investment or asset statements, which you can use to make your down payment
 Letter of pre-approval, if you have
Any additional source of income that would demonstrate your creditworthiness
Your credit report for the lender to evaluate your financial habits
Documents For Down Payment
When you purchase a home with the help of a mortgage loan, the creditors would expect you to make a down payment. 
On furnishing the following documents, you can prove that you have adequate funds for a down payment:
Investment or saving statements for the last three months that would show your accumulated wealth
Agreement of sale of a property that you already own
 If applicable, you need to provide withdrawal documents from your RRSP through your HBP (Home Buyer's Plan).
If applicable, you need to furnish a gift letter showing incoming funds in the form of a gift from your family members or friend.
Property Documents
The creditor normally asks for documents from both parties–the one buying and also the one selling. 
The documents required when you purchase a property include:
Sale and purchase agreement: 
This includes the terms of the property being purchased and the amount you are paying. It will help the lender calculate the principal value and down payment amount.
MLS listing
The creditor might want to check the listing of the property when it was marketed. Other related information might include condo fees, estimates of property tax, heating expenses, etc.
Home particulars
This includes the postal code, complete address, and the property's legal description. In rural areas, you might need septic and well certificates too.
The documents needed for the property being sold include:
Mortgage statement collected in recent months, demonstrating the amount owed and the equity.
The property's legal description, available in the original agreement of purchase or the tax statement
Other Details On Debts
While evaluating your financial strength, the lender will expect you to disclose relevant details on your ongoing loans and debts. This might include your existing:
Student loans
Line of credits
Credit cards
Child or spousal support
Car payments and leases
Personal loans
What Makes It Crucial To Have A Good Credit Score?
Of course, your creditor would check your credit score to get an idea of your spending and repayment. A credit score of 680 or more is considered healthy. This will make you eligible with level A creditors. These are primarily the major banks, where you can enjoy home loans at low rates of interest.
However, if you have a poor credit score, ranging between 600 and 680, you would be eligible for home loans from level B creditors. In such cases, you might have to shell out higher rates of interest!
Endnote
Obtaining a home mortgage need not be a complicated process. All you need are proper and plausible documents and plenty of them! Moreover, you can take some practical measures to improve your credit score to make you eligible for loans with lower interest rates. 
For any assistance regarding the documentation process or knowing your eligibility, reach out to the reputed professionals. A dedicated effort from their end would help you apply for a mortgage loan without any hassles.
You may also like: Deciding Between Mortgages: A Guide to the Amortization Formula
Image source: Shutterstock.com