Click here to get this post in PDF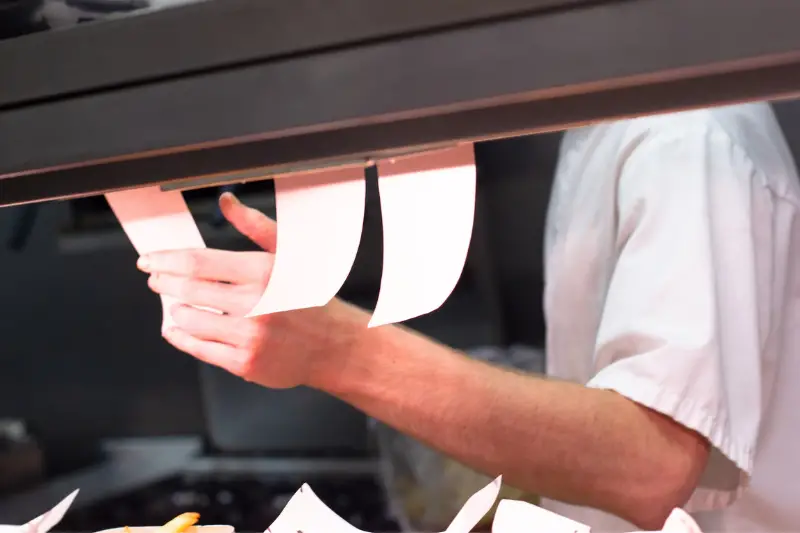 Making money in retail is hard work. Business owners can struggle with rising food costs and rent while balancing fair worker wages, food quality, and affordable prices for their customers. 
It can sometimes seem like success is impossible, and you'll never be able to make money with so many external factors against you. Retail business owners can indeed struggle. Still, that's not to say that being in retail can't be easier than it is now. Sometimes, there's potential to make significant savings by introducing this technology: 
Digital Sourcing Technology
The average customer-facing business can spend much time browsing directories for cost-effective suppliers. They must fulfill many requirements like reliability, quality, competitive pricing, and reputation. Finding such suppliers can be challenging. However, digital sourcing technology like Torg often makes the process much easier. 
This tech lets retailers, wholesalers, and private label businesses compare quotes and details of thousands of suppliers. You can source products quickly, chat with new suppliers, negotiate, and increase your margins. There's potential to save thousands of dollars simply by looking at a new form of tech that connects you with suppliers you never thought to contact. 
Inventory and Supply Chain Management
Food waste is a genuine problem in the United States. Retail businesses and consumers waste 30% to 40% of the food they buy. The more food you waste, the more money you lose. 
Many factors can play a part, but spoilage and over-ordering are among the most common. A small amount of food wastage in a retail setting is to be expected, but there's potential for it to be far less. Explore inventory and supply chain management technology and see what it does to your bottom line. 
This technology is designed to give you more control over ordering. You can see how much stock you have in real-time and prevent the over-ordering of supplies that often leads to waste. When you only buy what you need, there's potential to save both food wastage and money. 
Employee Scheduling Software
Finding the 'sweet spot' in the retail industry regarding scheduling can be challenging. It's not always easy to predict how many front-line workers you need to ensure enough work for everyone. You also have to balance a satisfactory customer experience.
That's where employee scheduling software comes in. This innovative technology can provide automated scheduling based on customer forecasts. It uses data from previous days to determine the likely workload for your team. You can then learn how many employees you'll need to ensure smooth operations. This technology might lead to payroll savings, which means the tech can more than pay for itself before long. 
Online Shopping Systems
Online shopping systems can be a convenient tech addition for both retail teams and their customers. Customers can conveniently shop for everything they need online without having to leave the comfort of their homes. If you offer online shopping and your competition doesn't, you may increase your customer base with shoppers who enjoy this convenient option. 
This technology can help you make data-driven decisions. You can quickly learn which products are flying off the shelves and can know what you need to stock more of in the future. There's even potential to streamline and automate your store to potentially reduce your wages bill. 
Customer Relationship Management Systems
The retail industry can be fiercely competitive. In any town or city, several businesses can fight for market share. You might be unable to avoid competition, but you can improve your chances of becoming a customer favorite by implementing customer relationship management (CRM) systems. 
CRM systems are all about promoting better customer engagement and offering personalized marketing. They help you learn customer behaviors and preferences, making creating more customized marketing materials easier. As a result, you might enjoy more customer loyalty and higher conversion rates. 
Social Media and Digital Marketing
Gone are the days when we could only use open signs, newspapers, and radio stations to alert customers to our offerings. We're in an innovative tech era, with access to many advertising options, including social media. 
As challenging as it can be to use new advertising platforms with unfamiliar tools, you might be surprised by how cost-effective and seamless they are. You can make customized campaigns, set your own budget, and track the results through insights and analytics tools. With real insight into your campaigns' effectiveness, you can make changes until you create winning campaigns that resonate with your customers the most. 
Contactless Payment Systems
Contactless payment systems became popular during the COVID-19 pandemic for hygiene reasons. However, they can also have financial benefits. Contactless payment systems can encourage people to use their digital funds, reducing the need for cash handling and the possibility of counting errors. One-tap payment systems are also far quicker, freeing up your front-line workers for more critical tasks in your business. 
Energy Management Systems
Retail and wholesale businesses can be expensive to run. Alongside wage and product costs, they also spend a great deal of money on utilities. An average 50,000-square-foot store could spend as much as $200,000 per year on energy annually.   
You can't avoid paying for utilities, but you can certainly have more control over just how much you spend on them. That's where energy management systems come in. By installing sensors, smart thermostats, and lighting systems, you can see where you're spending the most money and can actively work to bring those costs down. There are also a number of other energy-saving changes you can make, such as: 
Purchasing ENERGY STAR-certified products
Replacing fridge and freezer units with high-efficiency models
Install anti-sweat heater (ASH) controls
Add night covers for display cases
Install LED bulbs in display cases
Self-Check-Out Units
Many retail businesses are struggling to find and retain staff. With worker shortages a common problem, employees can be spread thin. Free up their time by implementing self-check-out units.
Rather than your entire team manning counters, you can encourage shoppers to check themselves out and give them control over the whole process. Such technology can free up worker time for other important tasks like filling online shopping orders and stocking shelves. 
Technology won't replace humans in retail businesses any time soon. Still, we can use it to make our jobs much easier while potentially even saving money. If you haven't yet explored these tech options above, now might be the right time to try them and see if they work for you.
You may also like: How Mobile Self-Checkout Can Help Retailers Post-Covid-19
Image source: Unsplash.com