Click here to get this post in PDF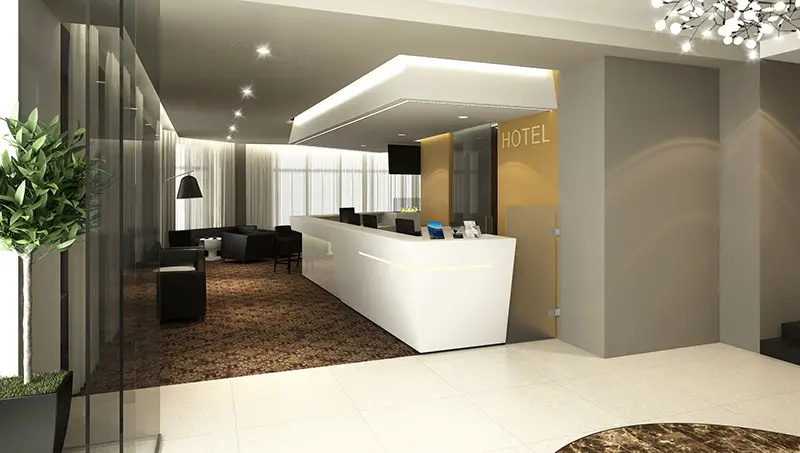 You've booked your airline tickets- now what? Time to scope out some hotels! Whether for a business trip or a leisure stay, a hotel can make or break a trip, so you'll want to do your research before choosing a location. No matter what you decide on, there are hacks that you can use to improve your experience. Check out this list below to get the most out of your hotel stay. 
1. Shop around for deals-
You've found the perfect spot, but you don't like the price. You shouldn't immediately reserve the room straight from the hotel's website! Instead, look around online, as plenty of websites such as Trivago and Expedia may offer the same room at a discounted rate. Also, look at the hotel's membership program if they have one; joining is free, and the difference in price and benefits often make it worth it to join.
2. Take advantage of the continental breakfast-
Plenty of hotels offer breakfast with a night's stay. Before heading out for the day, make sure to swing by to grab something to eat. This will help you save money as well as keep you full and ready to go until lunch. 
3. Take the toiletries-
You might have packed your own toiletries, but you notice that the hotel has provided you with some. Even if you don't take advantage of them during your stay, you can take them home with you. The hotel will dispose of these if they are even slightly used, or even opened at all, so why not get some benefit out of them? 
4. Use your credit card-
Many hotels require you to put down a credit card to reserve a room. So when you check out, make sure to use a credit card that accrues points! Some credit cards will give you a percentage back when making a purchase, and using this to rent a room for a night will help you build those points up to use on other purchases. 
5. Pack light-
The last thing you want when traveling is to pack so many items that you have a hard time repacking at the end of the trip. Bring enough clothes for each day plus one extra set, and this should be more than enough to last your entire vacation. If you call your hotel beforehand, you can check to see if they have a laundry room available to guests. Some do, and this could allow you to pack even fewer clothes and wash them to save on baggage space. 
6. Ask for an additional key-
Some hotels will cut the power to your room when you aren't inside. To keep the A/C running or your electronics charging, ask for a second key. Leave the key in the slot by the door, and the power will stay on to keep everything running while you are gone. 
7. Tip for upgrades-
Sometimes, but not always, additional 'complimentary' upgrades are available to guests. Service staff primarily live on tips and will go the extra mile for those that tip well. Thank the staff for their hard work and give them a considerable cash tip, perhaps $20, and see what kind of opportunities open up for you. 
8. Steam your clothes without hotel staff-
Do you need to attend a work meeting or plan to go to a nice restaurant? You will want your clothes unwrinkled and neat to look your best. If you notice some wrinkles that you want to get out of, and there is no ironing board, you can use the shower as a steamer! Place the clothing in the bathroom on a hanger and allow the shower to run. Next, shut the bathroom door for the best results. Allow to air dry, and boom- unwrinkled clothes! 
9. Let the staff know about special occasions-
Let the staff know if you're staying the night at a hotel for a special occasion, such as a birthday or anniversary. You may find that they are more than eager to celebrate with you! Sometimes the hotel staff will give you some delectable chocolates or a bottle of bubbly. 
10. Reschedule if you need to-
Sometimes you plan a night at a hotel, and something happens where you can't make it; it's happened to the best of us. If you cancel with too little notice, you will experience cancellation fees. Instead of paying the fee for having to cancel, change the date of your stay. This will ensure you can still enjoy the hotel room, just at a later date. 
When staying in a hotel and you are flying, you maY not have access to a car. Instead of relying on various ride-share services to get you to your destinations,  use a method such as a car service New York to get you to where you need to go. A knowledgeable chauffeur will ensure you get from the airport, hotel, and even fun attractions without a hiccup in your plans. 
Staying at a hotel can be an enjoyable experience if you use some of these hacks. These tips will allow you to maximise your stay, from saving money to getting additional perks from the hotel staff. No matter what hotel you choose, you can enjoy a relaxing stay by following these hacks.
You may also like: From Check-In to Check-Out: 6 Ways to Improve the Hotel Stay Experience for Your Visitors
Image source: Depositphotos.com