Click here to get this post in PDF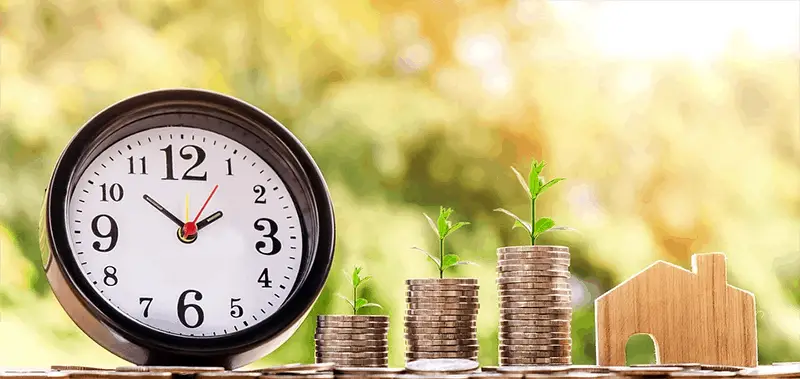 Your knowledge and belief in value, money, prosperity and expense will determine what type of investment you choose. As to the investment varieties itself, there are many, and all of them carry their own upsides and downsides. Real estate, gold, bonds, stocks and mutual funds are some of the investment types to name a few. Let us talk about some of these types in detail so you can make an informed decision and the move that is holding you back.
1. Gold
If you believe that precious metals like gold or diamond are going to be scarce in the future driving the price up due to high demand, you should invest in GMRgold. Gold is a commodity; its value, price and other factors depend purely on supply, demand, fear, availability and scarcity. To invest in a commodity like this is to understand the market situation.
It is like knowing how deep the pool is before getting on the diving board – the right information will let you know if it's smart to invest in gold. There are much-authorized gold bullion and coin sellers in and around the world. If you happen to buy gold at Gold Bullion Australia, you will likely find high-quality gold.
2. Real estate
Real estate is another area that you want to consider investing in. There are many venues that offer access to real estate investment, such as equity platinum funds, single family homes, apartments, private businesses, publicly traded companies, farms, mobile homes and lands. The hardest part is finding the one for a good deal in a booming market.
If you do find, you will be able to make some decent return on investment in a short period of time. Most investors consider real estate as a safe bet because you have something to show for the money spent. Unless you hate dealing with renting out or waiting for the right buyer to show up, real estate investment can be a wise choice.
3. Bonds
A bond is an income-generating instrument that represents a loan to a borrower. It is basically an agreement made between the lender or investor and the borrower detailing the loan and payments. It has an expiry date which is the due date for the principal to be paid to the investor.
The terms of payment can be fixed or variable depending on the agreement. Why is this a favourable choice among investors? Because it's mostly safe. However, the rate of return here is typically low, around 3% over the period of multiple years.
4. Stocks
Stocks, also known as equity or shares, create ownership opportunities for investors in a company, corporation or business. In other words, shareholders are the owners of the company. These owners are typically general public who have the right to claim their share of the company's assets and earnings.
The shares denoted by the stock market may go up or down on a daily basis depending on a number of factors like buying, selling, company performance, market condition and so on. There are many types of stocks to choose from based on the stockholders' voting rights or the portion of claim on assets.
5. Mutual Funds
Mutual funds are a pool of funds comprising of a one or more combination of stocks, bonds, commodities and other assets. They are created by borrowers and managed by money management firms on behalf of the investors.
Mutual funds generally carry low risk compared to individual company stocks. They may not always make positive returns in a short period of time, but for the long run, this mode of investment is a better choice.
You may also like: 3 Key Reasons Why Real Estate Investments Have Become Much Easier Today