Click here to get this post in PDF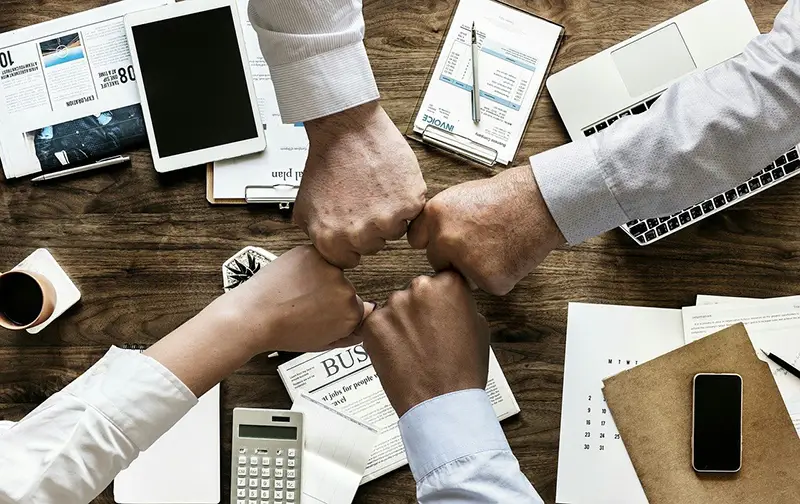 Collaboration is one of those oft-discussed components that is crucial to a business. Many organizations have many levels of teams that have never even worked together before, but they all have to collaborate in order to guarantee a foolproof final product. Look at the number of teams that work together to create a live television event, for example. But taking the steps to ensure that your teams are collaborative is easier said than done. But it is integral if you want to run your business better. Let's show you some approaches to strengthen your business's ability to collaborate.
Technology
In the modern world, especially in light of the pandemic, technology has become essential to improving collaboration. Collaboration has been a byword for many businesses looking to push into a remote direction, but the pandemic has sped this process up for many. Incorporating various communication tools, and collaboration tools, as well as the policies on top of this has become a three-pronged attack to improve collaboration across numerous locations. The appropriate technology has become crucial to improve collaboration. But it's not just about the tools as far as the work is concerned but the tools are now the means of improving the overall culture of the organization. With the wide variety of business telephone systems, such as VoIP, is a way employees collaborate with, but also communicate and share downtime together. In a post-COVID world, the right tools will be more important than ever.
Working From the Top Down
Modeling collaborative behavior is only effective if the top brass is leading by example. We have to remember that teams will always do better when executive support is available. These executives need to support the relationships between individuals but also demonstrate this collaborative behavior while also creating a "gift" culture. This is where employees would experience interactions with leaders or colleagues as something valuable. But this only works if the leaders demonstrate the behaviors they would like to see from the employees.
Taking the Right Model for Collaborative Behavior
When there are companies that have hundreds of employees, the opportunity to interact is minimal. But the potential to observe something that can be a good lesson. Using the senior executives as an example, this can play a significant role in showing how co-operative teams may be prepared to be. By looking at a successful model of collaboration within another business can set an example of how to operate. But the important thing is to put your own stamp on it. Certain organizations will have more funds to invest in proper collaboration sessions. And while we cannot invest in face-to-face interaction right now, prioritizing this as a benchmark for the future will create many opportunities for people across the business to see how top executives operate. Incorporating open and frequent communication on an internal basis will encourage collaboration across all sectors.
Streamline the Human Resource Practices
HR is integral to collaboration. There is a wide variety of HR practices that will have a direct bearing on how an organization operates. These include performance management rewards, as well as training and mentoring. Training is integral to collaborative behavior, but so is support. These two components working together will help build a community internally. If an HR team is invested in representing the business's culture and its strategy, this will make for a far better collaborative effort because the individuals are in place.
The Idea of Community
We can chase this idea of community but it doesn't work until we spend time investing in the building blocks underneath. One of the best ways to do this is to help teams mix. For example, incorporating a skills swap session. This is something that can improve long-distance collaboration. There will be times when change is necessary and this is where one team may very well need the expertise of different parts of the organization. When you put this in place, combined with the right team leaders that foster collaborative behavior, this all makes a significant difference to the notion of community.
It is very hard to come by. But when businesses are fragmented, especially in the modern-day, collaboration may feel like an impossible task. However, if you look at these components and attempt to incorporate one or a few of them, this can set the wheels in motion. Collaboration is not necessarily about making everything tickety-boo. But when you have disparity across a business, it's about certain aspects amplifying the need to communicate. Whether this is technology, the right team leaders, or an effective HR policy, only you can fill in the gaps.
You may also like: How To Buy The Best Collaboration Software
Image source: Pixabay.com