Click here to get this post in PDF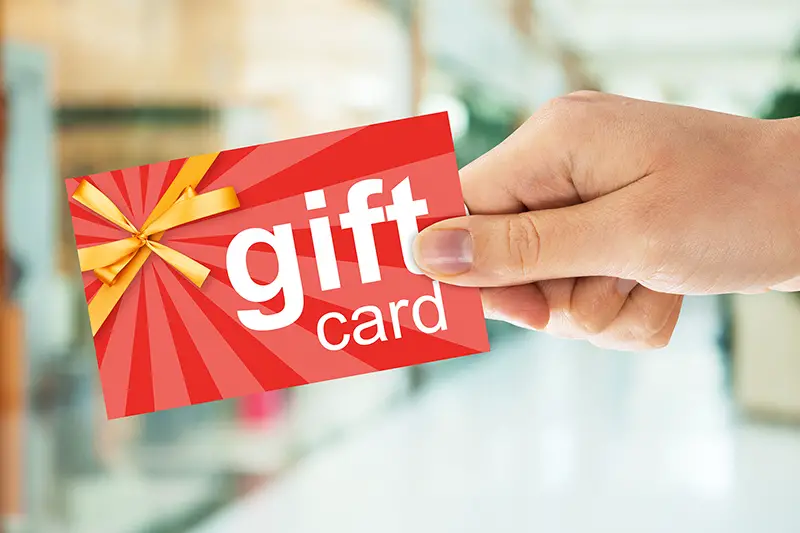 When picking out gifts for someone, you need to get them something they want and use rather than what you think they should have. In other words, give them something they will like. This rule applies to gift cards as well. If you have given someone the same gift card for every special day and they love it, then keep giving it. Chances are, they may even be excitedly anticipating your gift. 
However, if you think they would like something else that is better for them, it is time to visit Gift Card Endeavour. They offer things that are as generic as Amazon cards to game-specific gifts. Here are some gift cards you should try if your giving needs an upgrade. 
Gaming Gift Cards
Gift Card Endeavour doesn't necessarily offer new game-specific gift cards, but they offer a new way to give them. This site offers many different gaming gift cards that you can use to give any diehard gamer a little extra for their favorite game. In other words, you can help them get the extra boost they need to reach the next level and continue doing what they do. 
Amazon Gift Cards
If you are not exactly sure what someone wants, needs, or would like, an Amazon gift card is perfect. It can be used for anything, from clothes to food. All they will have to do is go to the website, pick out what they want, and use the gift card to pay for it. It is also super easy for the gift-giver, who can go to Gift Card Endeavour, select the amount they want to give, and have the card delivered via email. This is so easy it is a holiday favorite. 
Facebook Gift Cards
Facebook is a great way to keep up with friends, businesses, and your favorite charity. It has also become a favorite for purchasing games and movies. As a gift-giver, your responsibility is to get something that your friend or family member wants and will use. Therefore, think of what the recipient will use, even if you didn't know the service existed. So, if you know someone who spends money on Facebook, get them a gift card for it on Gift Card Endeavour. 
Steam Gift Cards
Steam is an online gaming service. Many people are turning to it because it not only lets you play games but design them as well. This service does require money to buy games and in-game upgrades. This money goes into something called a Steam Wallet. If you have a dedicated online gamer who could use a boost, give them a Steam gift card from Gift Card Endeavour. You may also see this marked as a Steam Wallet gift card. 
iTunes Gift Cards
iTunes offers a lot of different items to Apple users. It is a great service to buy music, movies, and games. There are also other things you can buy through iTunes. Getting someone a gift card for it through Gift Card Endeavour gives them a lot of options. They can find some quiet meditation podcasts or heavy metal music, depending on their moods. This is a great option for tech-savvy people and can't decide if they want more games or movies. It is also a great idea for non-Apple users. They can just as easily create an account and listen to their options online.
Netflix Gift Cards
Everyone knows someone who doesn't like to spend money. They'll do anything to find a deal. If they can save money, they do it. It seems like they never pay the full price for anyone. Someone just popped into your head. Chances are, this person still loves to watch television and would love a Netflix gift card from Gift Card Endeavour, so they don't have to worry about paying for that service for a little while. 
Google Play Gift Cards
There are a lot of unique card options out there. However, if your friend wants some quality games from Google Play, get them a gift card for the service from Gift Card Endeavour. It is a simple card that they can use for anything they want on Google Play. 
Xbox Live Gift Cards
People all around the world love Xbox Live. A gift card for this service can be used for membership fees, game purchases, or in-game upgrades. In other words, they will be able to game longer and harder thanks to you. This is the perfect choice for any diehard gamer who can't live without their Xbox Live. 
Everyone's gifts could use an upgrade every once and a while. If you believe you need to find a different gift for someone, consider a gift card for various services. Whether you want a game-specific gift card for someone you know well or an Amazon gift card for a distant relative, you can find the perfect choice for anyone. 
You may also like: 6 Really Bad Corporate Gift Ideas to Avoid
Image Source: Shutterstock.com