Click here to get this post in PDF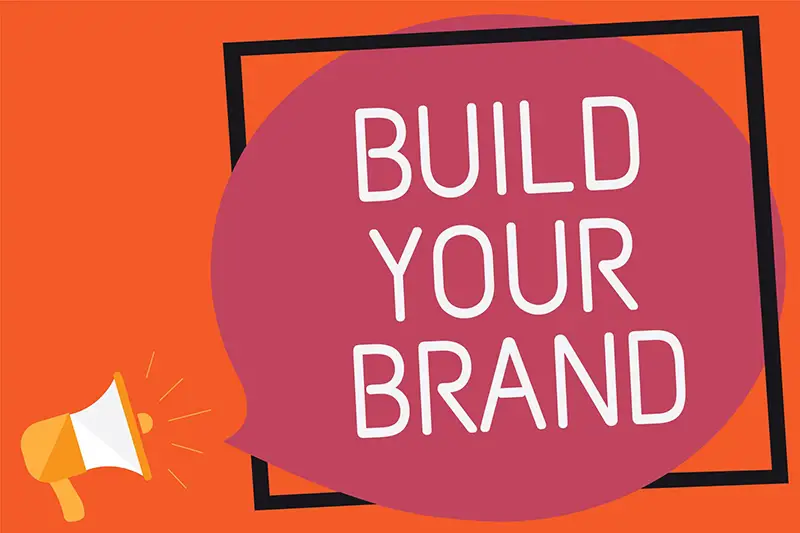 Customers are crucial to the growth of your business enterprise. They allow you to generate sales and profits. Without them, your company will barely take off the ground. However, many clients should be able to remember your brand so that they can purchase from you. 
You also need to note that there are many other businesses like yours on the market. That allows customers the freedom to decide which company to shop for services and products. So, how can you ensure clients always remember your brand and purchase from you? You can achieve that by implementing the following strategies.  
1. Switch To Digital Business Cards
Distributing business cards is a great way to share your business contact information and build a professional brand image. However, traditional or printed cards might not be good enough to get customers to remember your company. Many people don't like to carry physical documents in their pockets. If you distribute printed business cards, many clients will likely dispose of them immediately. Besides, such cards might be misplaced by mistake, making it hard for customers to remember your brand.  
Switching to digital or smart business cards allows you to promote customers' experience. Since they're shared and stored online, customers can always have them on their phones and laptops. Whenever they open their mobile devices, they'll always see some information about your company which goes a long way in ensuring your brand remains in customers' minds. So, ensure you create attractive or well-looking digital business cards.  
2. Make Your Site Easy To Browse
Today, people are constantly surfing the internet to find helpful information. So, when a customer visits your company site, they want to retrieve information to help address their problems. If visitors can't find what they want from your website with ease, they'll likely move to your competitors. And next time they want to find information, they'll barely consider navigating your site. 
You can implement various strategies to make your website easy to navigate, such as providing a search bar. This tool allows online users to type in keywords when retrieving specific information from your website. It eliminates the need to keep scrolling from one page to another.  
You also need to increase the loading speed of your company website. Many customers will want to take just a second to find information online. If customers notice that your website is slow, they'll likely consider searching for assistance elsewhere. To ensure this won't happen, optimize the speed of your site by compressing files, reducing your redirects, selecting a performance-optimized hosting solution, and using asynchronous code or loading.  
You also need to optimize your site for mobile since many customers love to engage with a website that's mobile friendly. Note that the number of people surfing the internet via smartphones increases daily so having a mobile-friendly website helps create a memorable experience for online visitors and enables you to generate more leads and sales. This helps your brand to be remembered and your business to grow quickly.  
3. Implement Modern Technologies Into Your Business Systems
Technology is evolving every minute, and by the time you finish reading this paragraph, several new other software will probably have already been updated. For your business to stay ahead of the competition, you must always implement modern technologies into your business systems by installing the latest versions of software. 
One of the best ways to promote your technology skills is by attending workshops and forums where experts discuss how to integrate technology into your marketing efforts. Such events may educate you about aspects like search engine optimization, social media marketing, and other tools you can use to promote your brand identity. Promoting your brand identity appropriately will remain in your clients' minds and they will shop from your store whenever they need something related to what you offer.  
4. Publish Useful Content Online
As noted earlier, customers are always online searching for information. Therefore, being the one providing such information will promote your website's engagement. As such, you'll likely drive more traffic to your store. 
However, your content must address users' problems and be helpful or useful to your target customers. If your content can't help online visitors address their issues, many will likely go to other brands, increasing your bounce rate.  
Understanding your customer's interests and needs is one of the best ways to publish helpful content online. There are also several ways to achieve it. For instance, you can interview your customers to know what topics they should expect you to create.
You can also leverage technology like CRM software or artificial intelligence to gather details about people visiting your website. From there, you can create buyer personas to help you have a better understanding of your target audiences. All these enable you to build and publish valuable online content for your customers. When people notice that you always post good content, they'll always want to return to your website for more information.  
5. Consider Giving Away Promotional Gifts
Another great strategy to get customers remembers your brand is through promotional gifts. That way, your brand name will likely remain in consumers' minds, and they'll likely come back to your store anytime they want products or services related to your business.  
There are many things you can consider as promotional gifts for customers. They include mugs, umbrellas, water bottles, pens, notebooks, or anything else. But whichever items you select, ensure they've got your business name and logo.  
6. Put Things On Social Media 
Lastly, you may consider promoting your brand on social media to enable customers always to remember it. Today, there are more than 4.7 billion active users of social media. So, having a social media presence exposes your brand to a large audience. And since most of them spend time navigating these platforms, advertising your business there helps create a memorable experience for your customers. However, you must utilize the right social media channel for your target customers.  
Takeaway
Getting customers to remember your brand is one of the most effective approaches to enhancing the growth and success of your business. It lets customers visit your store whenever they want to shop for products or services. You can implement the strategies in this article to get customers to remember your brand. That way, you can make your customers remember your brand and help you have huge sales and profits.
You may also like: How to Build a Small-Business Brand
Image source: AdobeStock