Click here to get this post in PDF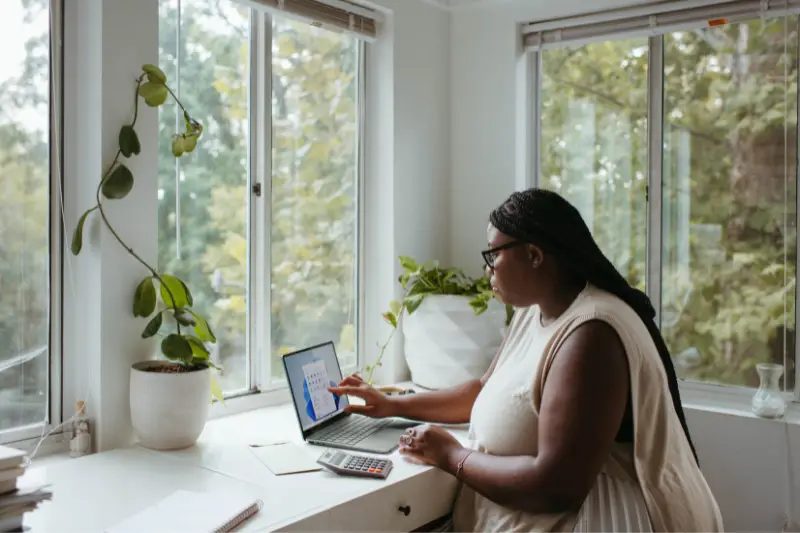 Remote work has gained significant momentum in recent years, with more companies embracing the concept of allowing their employees to work from anywhere. With technological advancements, the rise of the gig economy, and a recent global health crisis, it's no surprise that remote work is quickly becoming a vital aspect of modern business. In this article, we will explore the trends, benefits, and challenges of remote work, as well as best practices for adapting and implementing a remote workforce strategy in your organization.
Benefits of Remote Work
Remote work offers numerous benefits to both employers and employees, such as:
Increased productivity: Studies have shown that remote workers are often more productive than their office-bound counterparts, as they have the ability to create their own ideal work environment and are free from common office distractions.
Cost savings: Companies can save on operational costs, such as rent and utilities, by reducing their office space requirements. Employees also save on commuting costs and can potentially reduce their living expenses by moving to more affordable locations.
Reduced turnover: For some employees, the flexibility of remote work may lead to increased job satisfaction and a greater sense of loyalty to their employer, resulting in reduced talent turnover.
Organizational Structure
With the shift towards remote work, management structures may need to be reevaluated. One approach to consider is the adoption of position control, which allows organizations to manage positions rather than individual employees. This can help streamline processes and improve organizational efficiency, making it easier to manage a remote workforce and support collaboration across various locations.
Challenges of Remote Work
Despite the benefits, there can also be challenges with remote work. Effective communication can be difficult when team members are working remotely, as nuances and nonverbal cues can be easily lost over electronic communication channels. Remote workers might experience feelings of isolation and loneliness, which can lead to decreased job satisfaction and mental health issues. Without the structure of an office environment, remote workers may find it difficult to maintain a healthy work-life balance, potentially leading to burnout.
Emerging Trends
Several trends are shaping the evolution of remote work. Some of them include:
Advancements in technology: Improved internet connectivity and emerging tools such as cloud computing, video conferencing, and collaboration platforms have made remote work easier and more efficient.
Focus on work-life balance: As employees demand greater work-life balance, organizations are responding by offering flexible working arrangements and adaptable work environments.
Globalization: Companies are increasingly tapping into global talent pools, expanding their search for skilled workers beyond geographical boundaries, and relying on remote work as a way to accommodate their diverse workforces.
Company Culture
Maintaining a strong company culture while transitioning to a remote workforce can be challenging but is crucial for long-term success. Organizations should prioritize building a sense of belonging among remote employees and ensuring alignment with core company values. This can be achieved through virtual team-building events, regular communication, and reinforcing company mission and values during meetings and check-ins.
Remote Work and Security
As remote work becomes more widespread, it's important for organizations to address potential security risks. Strengthening cybersecurity measures, such as implementing robust password policies, multi-factor authentication, and secure data storage solutions, can help protect valuable company data. Regularly training employees on data protection and cybersecurity best practices can further decrease the risk of breaches and data loss.
Best Practices for Implementing Remote Work
To adapt your company's strategy and implement an effective remote workforce, consider using staffing agencies and the following best practices:
Create a remote work policy: Clearly outline expectations and guidelines for employees, including work hours, communication tools, and performance evaluation measures.
Invest in remote work tools: Ensure your remote employees have access to essential tools and software necessary for conducting their work effectively.
Encourage regular communication: Set up regular team check-ins and meetings to ensure effective communication and collaboration among remote workers.
Offer support and resources: Provide resources to help employees manage stress and maintain work-life balance, such as access to mental health resources or tips for creating an effective home office setup.
Environmental Impact
The shift to remote work also presents opportunities for companies to achieve sustainability goals. With fewer employees commuting daily, remote work can reduce carbon emissions from transportation, resulting in a positive impact on the environment. Moreover, as companies reduce their office space, they may also lower energy consumption from heating, cooling, and lighting, further contributing to a greener future.
The future of remote work presents both opportunities and challenges for companies adapting to these changes. By understanding the trends, benefits, and challenges of remote work, businesses can effectively adapt their strategies and implement best practices to harness the full potential of a remote workforce. In doing so, companies can improve employee satisfaction and productivity while remaining competitive in an ever-evolving work landscape.
You may also like: Get The Most Out of Working Remotely
Image source: Unsplash.com