Click here to get this post in PDF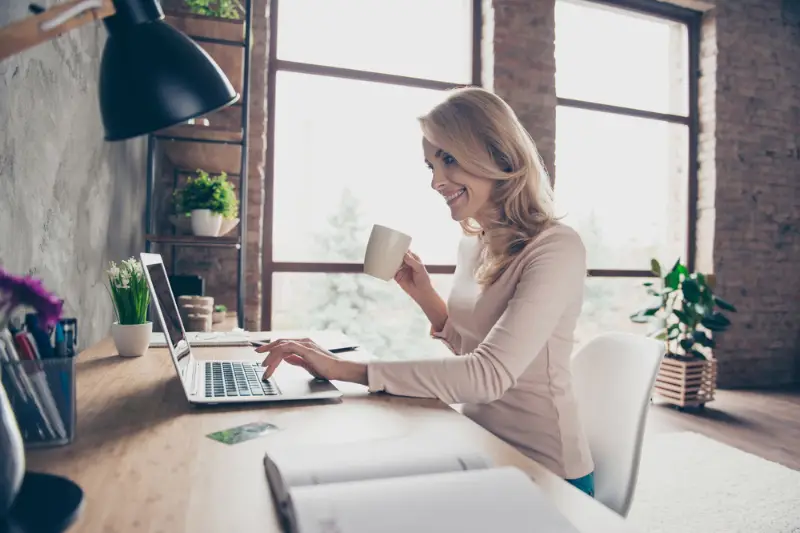 Remote working, also known as telecommuting or working from home, has become increasingly popular recently due to technological advancements and evolving attitudes towards work. This flexible work arrangement offers numerous benefits for both employees and employers, making it a popular practice in many organizations. Let's explore some of the key advantages of working remotely and how individuals can make the most out of this arrangement.
Increased flexibility: 
One of the primary advantages of remote working is the flexibility it provides. Employees have the freedom to set their own schedules, which allows for a better work-life balance. This flexibility enables individuals to accommodate personal obligations, pursue hobbies, and maintain a healthier lifestyle.
Improved productivity: 
Contrary to popular belief, remote working can often lead to increased productivity. Without the distractions and interruptions commonly found in a traditional office setting, employees can focus better on their tasks. Additionally, remote workers can tailor their work environment to suit their preferences, leading to enhanced concentration and efficiency.
Reduced commuting stress: 
Commuting to and from the office can be stressful and time-consuming. Remote working eliminates the need for daily commutes, saving employees valuable time and energy. This reduction in commuting-related stress can significantly improve overall well-being and job satisfaction.
Access to a larger talent pool: 
For employers, remote working opens up the possibility of hiring talent from anywhere in the world. Without the limitation of geographical proximity, organizations can tap into a broader talent pool, potentially finding individuals with unique skills and perspectives that might not be available locally.
Cost savings: 
Both employees and employers can benefit from cost savings associated with remote working. Employees can save on transportation expenses, work attire, and meals, while employers can reduce costs related to office space, utilities, and equipment. These savings can be redirected towards other aspects of personal or business development.
To make the most out of working remotely, individuals can consider implementing the following strategies:
Establish a designated workspace:
Setting up a dedicated workspace at home helps create a boundary between work and personal life. This space should be comfortable, organized, and free from distractions to promote focus and productivity.
Maintain a routine: 
Having a consistent daily routine can help establish structure and discipline. Setting regular working hours and adhering to a schedule helps manage time effectively and ensures a healthy work-life balance.
Communication and collaboration: 
Remote workers must stay connected with their colleagues and supervisors. Utilize communication and collaboration tools such as email, instant messaging, video conferencing, and project management platforms to maintain regular contact and facilitate effective teamwork.
Take breaks and practice self-care: 
It's essential to incorporate regular breaks into the workday to prevent burnout. Use these breaks to engage in physical activity, practice mindfulness, or pursue hobbies that help recharge and refresh the mind.
Set clear boundaries: 
Establish clear boundaries between work and personal life to maintain a healthy work-life balance. Communicate your availability and preferred methods of communication to colleagues and establish limits on working outside of designated hours.
Professional development: 
Remote working provides an opportunity for individuals to invest in their professional growth. Allocate time for learning new skills, attending webinars or online courses, and stay updated with industry trends to enhance your knowledge and marketability.
Regularly assess and adapt: 
Reflect on your remote working experience and make adjustments as needed. Identify what works best for you regarding work environment, communication methods, and productivity strategies. Continuously assess and adapt your approach to maximize your effectiveness and satisfaction.
In conclusion, remote working offers numerous benefits, including increased flexibility, improved productivity, reduced commuting stress, access to a wider talent pool, and cost savings. By establishing a suitable workspace, maintaining a routine, communicating effectively, taking breaks, setting boundaries, investing in professional development, and regularly assessing and adapting, individuals can make the most out of working remotely and enjoy a fulfilling and productive remote work experience.
See more in the infographic below created by www.ayers.com.au

Infographic created by www.ayers.com.au
You may also like: Six Tips To Effectively Manage Remote Working