Click here to get this post in PDF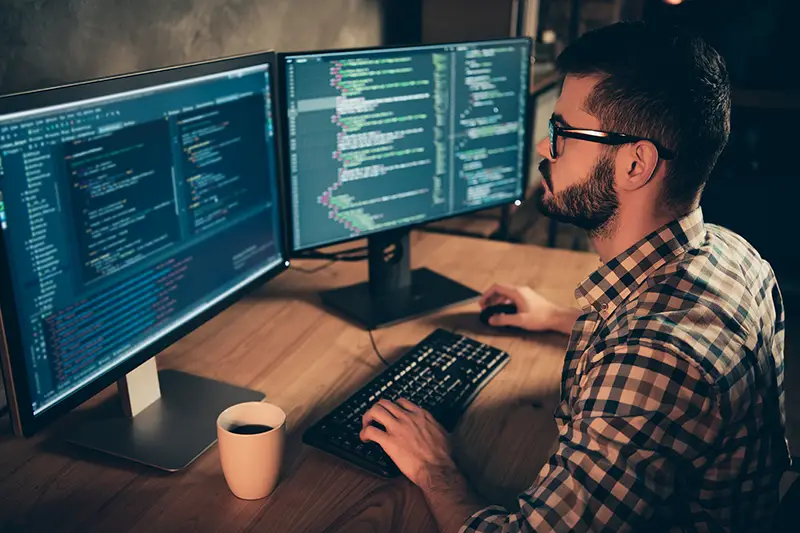 It's easy to see why companies invest in custom software. Customers are the #1 priority for any business, and custom software solutions help them do that. Creating customer experiences with the latest technologies demonstrates that they are ready to embrace digital transformation and compete more effectively. Emergent Software, for example, helps businesses build customer experience solutions with custom software solutions. Read on to learn more about the benefits of custom software solutions for your business.
Cost
When you hire a custom software development company, the price you pay will depend on several factors, including the complexity of the project and the number of people involved. Typically, the cost ranges from $20,000 to $50,000. However, the cost of custom software development varies depending on the size of the project and the location. Here are some tips for determining the cost of custom software development services. You may be surprised that the price depends on many factors, not just the number of people involved.
One of the most common factors that determine the cost of custom software development services is the project's complexity. Complex applications require extensive and unique features. Likewise, complex applications require more planning, analysis, preparation, and coding than more straightforward applications. Additionally, the complexity of an application will require more developers to create and test it. This, in turn, will require more money and a longer development timeline. Therefore, it is essential to determine the complexity of your project before hiring a custom software development company.
Requirements
Choosing the right company is essential, and custom software development services are no exception. A company that understands the business needs of its clients is more likely to provide top-quality services and produce solutions that will meet future needs. Companies that have experience developing scalable custom software solutions can offer a competitive advantage for your business today and in the future. The first step in choosing a custom software development company is identifying your needs and determining how much the project will cost.
The next step in choosing a custom software development company is determining the kind of customizations you need. While many custom solutions may require multiple technologies, few require a high level of code quality. Ask the company how much customization is available before committing since this can affect the project's duration. Other factors to consider are the tools and certifications of its staff and its business model.
Scope
While it is impossible to define the exact scope of a custom software development project, there are a few steps you can take to reduce conflict and increase satisfaction. Scope creeps when the estimated effort rises significantly. Most often, scope creep occurs because of enthusiastic business stakeholder input. Quick cool things are a common way for developers to extend the timeline. However, if the company does not agree with the changes, the developers may be obliged to reverse them. This is why it's critical to discuss the scope of a project at the start. While ongoing decisions may not be necessary, they impact the project's overall coverage.
Developing a customized application means that the developer understands the client's exact requirements. The result is a system that meets the requirements of the client. Because the needs of the business largely determine the scope of a custom software project, it's essential to communicate what the end-user wants from the software. In many cases, the developer discovers additional features that the client didn't consider, adding cost and development time. Besides, frequent changes may compromise the project's scope and result in software that doesn't meet their needs.
Methodologies
Different methods of custom software development services have their advantages and disadvantages. The waterfall methodology is one such method, which focuses on the shortest timeframe and maximum functionality. A waterfall methodology is appropriate for small teams and tight deadlines. It is also the simplest of all the methods, and the main advantage is that the client can easily interact with the development team and the developer. The waterfall methodology is the most popular among small groups, but it can also be expensive if not suited for larger projects.
Agile methodologies have several advantages over waterfall methodology. This methodology involves frequent interaction between stakeholders, including end-users, mediators, observers, and facilitators. They focus on reducing errors and regaining precious information. However, this method is not suitable for large projects and can be cumbersome if the project requires a lot of planning and is highly complex. So, if your business needs custom software development, be sure to ask for a quote before hiring a company.
Estimation
How do you create a reasonable estimate of custom software development services? By ensuring that the requirements of a project are comprehensive, you can ensure that the estimates produced are accurate and that they are within budget. With complete requirements, the project delivery will be more efficient, and there will be less scope creep and mid-project clarifications. A detailed estimate also helps you to stay within your budget. Below are some guidelines to help you create a reasonable estimate.
You must first determine the kind of software you need and its capabilities. Different software models can vary in cost, so choose the best one for your project. Factors that impact the cost estimate include the software's capability, the number of users it is expected to serve, and maintenance, upgrades, and integrations. Depending on the project's scope, you can use in-house developers or outsource technical experts. Regardless of the approach, the features of your software are crucial to its success and return on investment.
Security
The security of custom software development services is of paramount importance. Because custom software is exposed to the Internet, it is more vulnerable to cyber-attacks. This article will explore the importance of security in custom software development services and how it can be addressed. You may also want to consider the cost of outsourcing custom software development to a company that does it in-house. However, you should know that the cost of custom software development services is still relatively low compared to developing the same application in-house.
The security of custom software development services begins with a secure code. Malware is software that is injected into different web pages and websites with malicious intentions. It can steal user information, fiddle with databases, send nasty emails, or gain access to the computer. Malware is increasingly sophisticated in its strategies. Your custom software development services should employ the latest anti-virus codes and firewalls. While these are not foolproof, they provide a level of protection against cybersecurity threats.
You may also like: Top Tips to Choose a Software Development Company in 10 Steps
Image source: Shutterstock.com