Click here to get this post in PDF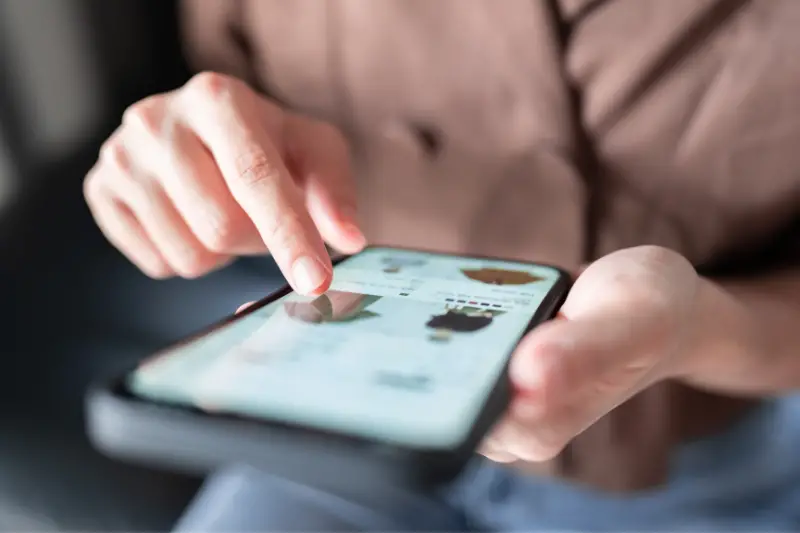 Communication is a fundamental aspect of human interaction. In today's interconnected digital world, communication apps have become increasingly important in facilitating seamless exchanges, be it between individuals or within an organization. So, if you're looking to build a successful communication app, you're in the right place. This article will guide you from the idea stage to getting your app on the app store.
1. Identifying a Gap in the Market
Research Existing Apps: Before you dive into creating your app, it's crucial to understand what's already available. Investigate the most popular communication apps and their features. While doing so, note what users love about these apps and where they feel the apps could improve.
Understand User Needs: Engage in surveys or focus groups to understand what potential users are seeking in a communication app. Are they looking for better video quality? Faster messaging? Enhanced security? This information will help shape the foundation of your app.
2. Mapping Out the Features
Once you've identified a gap in the market, it's time to define the core features of your communication app. Consider features that enhance user experience, are innovative, and set your app apart from the competition.
User-Friendly Interface: Your communication app should have an intuitive design, ensuring that users can easily navigate and use its features without any hassle.
Security: As data privacy becomes an increasing concern, it's crucial that your communication app prioritizes user data security.
Cross-Platform Compatibility: Your app should work seamlessly across various devices and operating systems, ensuring a larger user base.
3. Choosing the Right Development Path
You can choose between traditional coding or utilizing no-code platforms. If you're looking for a quicker and cost-effective route, consider using a no-code platform. Fliplet, for example, is a no-code app builder that enables you to rapidly create a communication app. The biggest advantage of using a tool like this is that it can help boost productivity in your organization by providing a straightforward development process.
4. Testing the App
Before releasing your communication app to the world, it's essential to rigorously test it.
Alpha Testing: Begin with alpha testing, which involves checking the app for bugs and errors. This phase typically involves developers and internal stakeholders.
Beta Testing: Once the app passes the alpha stage, move on to beta testing. This involves a select group of external users trying out the app. Their feedback will offer insights into user experience, functionality, and potential improvements.
5. Launch and Promote
After all the testing and refinements, it's time to launch your communication app.
Soft Launch: Consider a soft launch initially, releasing your app in a specific region or to a particular demographic. This approach allows you to gather more user feedback and make any final tweaks.
Promotion: Engage in effective marketing strategies. Use social media, influencer partnerships, and app store optimization techniques to attract potential users.
6. Post-Launch Activities
Once your communication app is on the app store, your journey doesn't end. In fact, it's just beginning.
Regular Updates: Continually seek feedback from users and roll out regular updates to enhance the app's functionality and address any issues.
Community Building: Engage your users by creating an active community around your communication app. It could be in the form of a forum, social media groups, or other platforms where users can share feedback, tips, and interact.
7. Monetizing Your Communication App
Freemium Model: Offer basic features for free and provide advanced features at a premium. This model attracts a wide user base and gives them a taste of what the premium features might offer.
Advertisements: Integrate non-intrusive advertisements into your communication app. Ensure they don't hamper the user experience.
Affiliate Partnerships: Collaborate with businesses and promote their products or services within your app in exchange for a commission.
8. Emphasizing a Unique Selling Proposition
The world of communication apps is competitive. To thrive, your app needs a unique selling proposition (USP). Whether it's a groundbreaking feature, unmatched security, or an innovative integration, your USP will distinguish your communication app from others. Moreover, ensure that this uniqueness is communicated effectively in your marketing campaigns.
Conclusion
Building a successful communication app involves meticulous planning, development, and post-launch strategies. While competition is intense, there's always room for innovation and improvement. By identifying gaps, emphasizing user needs, and offering a distinctive communication solution, you can carve a niche for your app in the market. Remember, it's not just about creating an app; it's about fulfilling a need and making communication easier, faster, and more efficient for users.
You may also like: Pros and cons of shopping apps for business
Image source: stock.adobe.com