Click here to get this post in PDF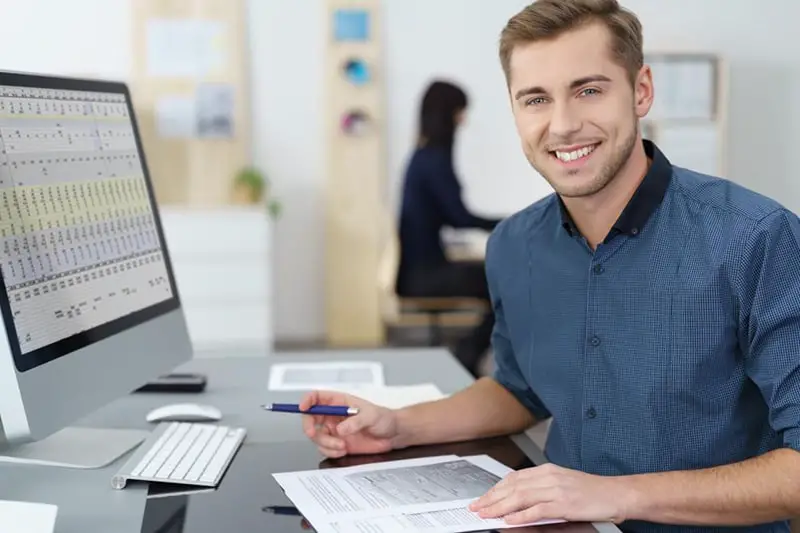 The communications sector is by far the most evolving sector as far as technology is concerned. Technology continues to push further, adapting new extremes every day. In the new decade, technology is going to affect how telecoms operate.
There are various ways in which communication has advanced through technology. These include the evolution of cell phones, emails, social networking websites, faxes, etc. The coming years are going to see things become even better with various automation and communication tools.
Here are seven new trends in the technology and communication sectors in 2020 and the years to come.
1. Visual Storytelling
Digital media continues to move towards automation. Different software companies are working hard to produce content that people see in the media today. This move goes towards creative storytelling. However, there are still essential functions that technology will retain.
As of now, videos have recorded more shares on social media sites than audio and image shares combined. Businesses have found making videos and sharing them online very easy and effective in their marketing efforts. 
However, not all these videos contain the content that audiences are looking for. Social media marketers are only releasing content for the sake of it. They are not to communicate an engaging story.
People will soon start demanding better content and more engagement in the videos they see online. Visual storytelling is the way to create that engagement, and 2020 is going to see that trend in technological communications.
2. Internet of Things (IoT)
The telecommunication industry has connected many internet devices. This has made it possible for different devices to get connected, creating the Internet of Things technology. The telecom industry is geared towards providing services for the IoT. 
This is a good thing as far as technological communication is concerned. However, more devices on the network mean increased security and privacy threats. The communication industry is, therefore, faced with another issue of ensuring security.
With so many uncertainties, it is evident that the transformation to IoT is going to disrupt the industry. Businesses have no option but to prepare for what is to come. 
Businesses can also make their meetings easier by employing a two way tour guide system.
3. Self-Driven Networks
Artificial Intelligence (AI) is advancing. Automation is taking over the management of tasks. This is going to help reduce human effort and operational costs. AI also means improved efficiency and productivity.
People have already seen improvements in artificial intelligence. Machines continue to become more knowledgeable, like humans. This is taking automation to complete new autonomy. Automatic networks are going to take over mundane tasks that were initially done by the IT staff.
2020 is also going to see self-driven networks adapting to different situations and users to personalize and optimize the experience.
4. 5G
The European Union already has a 5G action plan in place, which includes seamless 5G coverage in major roads and railways by 2025. 5G coverage will support an increase in connected devices by a hundredfold per unit area. It will also ensure improved data rates, ultra-low latency, and network slicing.
This will give rise to more services, customer experience, and network operations in the telecom industry. With 5G, the communication industry will not just be technology distributors but will also take the role of service providers.
Telecoms will then engage with enterprise customers and governments to change their sales approach. This will help customers make use of the power of 5G to their advantage.
5. Cyber Security 
Cybercrimes have been on the rise due to the amount of data people store in their devices. The past years have seen people become dependent on their devices for all their communication. 
People end up storing huge amounts of data in sensitive networks. Cyber-attacks such as malware and access denial services are not news. 2020 is going to throw all these into the bin. It's going to come with the best IT infrastructure that will support resilience in attack situations. 
The industries are going to respond better to cyber-attacks. This will allow them to concentrate on other aspects of the business. They will not have to worry about the attacks ruining their daily activities and reputation.
6. Increased Focus on Mental Health
The past years have seen people almost going crazy about what their social media posts will attract. People are more determined about getting 'likes' on their Facebook and Instagram posts. These issues have psychological effects on their health.
Things are, however, going to change in 2020. These social media platforms will demonstrate their awareness of the user's well-being. They will, therefore, make efforts to protect people online. This is already evident with various adverts promoting kindness among social media users.
Facebook and Instagram are taking measures to ensure their user's mental health is taken into consideration. They are making huge efforts to combat cyberbullying. They are also removing malicious comments and creating awareness of support groups.
7. Analytics
2020 is going to see businesses becoming more visual. They will gain more in-depth insights on things that are going on, how they are taking place, and what impact they have. The organizations are going to try and find out what they can do with the information they are collecting as far as technology in communication is concerned.
This will help them acknowledge the change in the ecosystem. They will determine whether the advancement in the analytics will bring any positive growth to the organizations or will give them a hard time adapting.
Keep up With the Pace in Technology and Communication
The speed at which technology and communication are evolving is amazing. This may not be easy for businesses to keep up with. However, if they don't flow with the trends, they will be left behind in their communications sector. Technology is evolving very quickly, and businesses that do not make efforts to keep up will soon be thrown out of business. Running a business is not easy, especially in this era, when new technologies keep popping up every single day. You don't have to worry because you can get all the help you need from some of our educational blogs on this site.
You may also like: What Is The Future For Businesses Plugged Into The Internet Of Things?
Image source: Depositphotos.com