Click here to get this post in PDF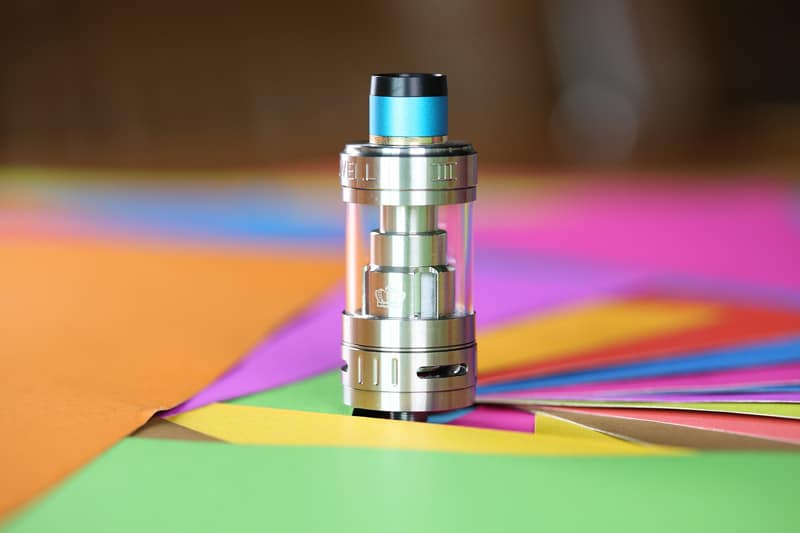 It's official: vaping is here to stay.
Today in the UK, over 3.2 million people are vaping against 7.4 million smoking. That means, in the space of around the last ten years, e-cigarettes have bitten a 30% chunk out of the mega-lucrative smoking market. With 40% of smokers saying they'd like to quit, there's no questioning the incredible expansion potential of the vaping industry.
This might have got you thinking about starting your own online vaping business, but there are several things to get your head around before entering a market that's already saturating.
Understand the Industry
To the casual outsider, e-cigarettes are simply 'playing pretend' and a good way to get away from actual cigarettes. However, providing the best vaping experience is a much more complex problem than you might first think, and you need to understand the industry in order to offer a good product.
Get to grips with vaping terminologies, how the process works and understand the statistics and benefits of vaping against smoking. Study how other Vape NZ brands have established themselves in the market.
What's more, understand that each user's experience is different and, due to the range of products available, your customers need to be able to consult with your brand to find the best vaping solution for them.
Know Your Products
A by-product of understanding vaping terminology is knowing what products you need to stock to provide a proper range for your consumers. It might be worth going down to your local vape store or checking online to see what others offer, but you'll need to cover:
E-cigarettes
Vape pens
Coils
Mods (and mod batteries)
Vape tanks (and replacement glass)
Accessories
Know the Regulations
One of the issues facing the vaping industry is how new it all still is. Research is still ongoing, new test studies going ahead and findings being reported as and when. Quite often you will see new studies in the news suggesting something either wildly positive or negative, with plenty of speculation around the industry as it continues to grow rapidly.
What this means is regulations around the industry are constantly updating and you need to be on top of them before operating a business. In the United States, this means familiarising yourself with the FDA. In the UK, you'll need to check guidance on gov.uk.
Know How to Market Your Brand
In any industry, good market research is key to a successful launch, and this research should be ongoing as you strive to keep your brand running successfully in a competitive market.
Understanding your competition, first and foremost, is key. Use successful, and unsuccessful, blueprints of your competitors to inspire your own. It's tremendously important that your brand has its own identity and USP.
As a start-up vaping business, there are plenty of tools that can help you get recognised:
Web design & SEO
Use of social media: Instagram, Reddit vape communities, Facebook and Youtube
Vape magazines
Vape expos
As an online business, your web design and SEO ranking are crucial. Organic search will be your point of attack as vaping companies cannot use Google Ad. Whether you look to do a web build yourself or seek external help is down to you and your budget.
Social media is free and, if used well, extremely effective. Advertising through Instagram and Reddit communities is a good start, as is setting up your own business page on Facebook. You can even approach prominent vaping Youtubers to help promote your product.
Finally, vape expos are a great place to meet like-minded people, share ideas and build your name.
Once you've got these four bases covered, you'll be well on your way to creating your online vape brand. With global vaping numbers sets to rise from 35 million in 2016 to 55 million by 2021, it certainly looks like a good industry to be getting into.
You may also like: How to Start Your Own Vape Shop