Click here to get this post in PDF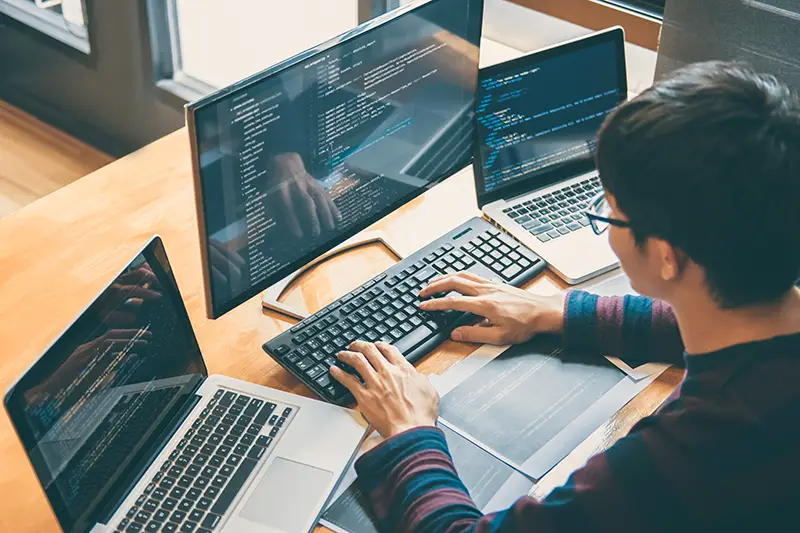 IT services are required in almost every workplace where computers and IT equipment are used. In the current business climate, almost every company uses IT services. However, if you are a business entrepreneur, you should definitely consider going for managed IT services for your company. Managed IT will help you maintain your focus and get assistance from highly experienced professionals who know all about data centre solutions, cloud computing, user support, and a lot more. Here are just four of the biggest advantages that you get for opting for managed IT for your company.
1. Predictable Spending
One of the biggest reasons why you should opt for managed IT services is because it's going to bring about a sense of predictability in your spending. When you outsource IT services, you can easily create an account and tally the amount of money that you are spending on a monthly basis. Investing in IT systems on your own can be quite costly. You need to make sure that you keep your costs at a minimum so that you can grow your business.
2. Prevent Sunk Costs
When you have an in-house team working for you and handling your IT expenses, a lot of the money is simply considered as a sunk cost. This means that you are giving them salaries, offering them benefits, and providing them with insurance coverage. It takes quite a bit of time and money to keep your staff happy.
However, if you were to outsource everything to another company, you will find it much easier to manage your experiences. You don't have to worry about spending on training, emergency repair work, or even licenses. The company is going to offer a full suite of services that are designed to keep your company afloat and running. You can also benefit from reduced rates of labour when signing the agreement. It's almost always a better choice to outsource these services instead of keeping it in house.
3. Professionally Trained Staff
There's hardly any substitute for experience, and the staff working at professional companies is highly experienced. These experts offer managed services to a range of companies, and they obviously know what it takes to keep things running properly. They are more aware of different problems that might arise in your systems, and can implement a quick fix with ease.
Obviously, it's better that you outsource the services to them instead of handling everything in house. What will you do if an issue arises but your staff is not trained enough to respond to it?
4. Constant Monitoring
Managed IT companies will constantly monitor your company's networks and in case a problem arises, they are going to fix it quickly. They won't let this turn into a major issue at all. These are just a few of the many reasons why you should opt for managed IT services instead of handling everything in-house. It's ideal for the growth of your business as well.
You may also like: 7 Top Benefits of Managed IT Services for Businesses
Image source: Dreamstime.com