Click here to get this post in PDF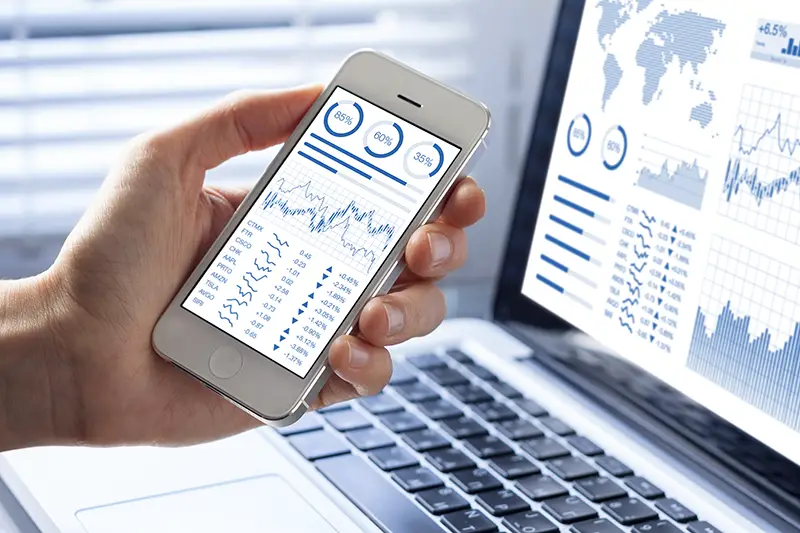 No matter the industry you're in, data is critical to understanding your business's performance. Data is used to decide what products to develop, how to market, and where to sell them. To make these decisions, a company needs to analyze its information effectively. By using collection best practices, observation tools like Datband.ai, and consistently monitoring your data, you can ensure that you get the most out of the information available. This article will provide five tips on how organizations can get the most value from their data.
1. Collect Data From Multiple Sources
Would first responders rely on one person's eyewitness account if a terrible accident happened? Of course not. They would want to get as much information from as many people as possible to get a clear picture of what happened. The same is true for data collection.
To make the best decisions, you need to collect data from as many sources as possible. Sources could include surveys, customer feedback, financial reports, website analytics, etc. By getting data from different sources, you can get a well-rounded view of what's going on with your business. Having various sources also allows you to cross-check information to ensure accuracy.
2. Use The Right Tools To Observe Your Data
Once you have collected data from various sources, you must start observing it closely. There are many different ways to monitor data, but one of the best ways is using tools like Databand.ai. Databand.ai is a platform that helps organizations analyze their data and make better decisions. The platform includes features like data visualization, machine learning, and more.
Data visualization turns data into a graphical representation, like a chart or graph. Visualizing data can help you see patterns and trends that you wouldn't be able to see just by looking at numbers.
Machine learning is artificial intelligence that allows computers to learn from data without being explicitly programmed. Using machine learning, Databand.ai can automatically find patterns in data and make predictions about the future. As a result, companies can better understand their data and make more informed decisions using these features.
3. Monitor Your Data Over Time
Data is constantly changing, so it's essential to monitor it regularly. By tracking how your data changes over time, you can spot trends and make better decisions about your business. Many data areas should be monitored, including website traffic, sales figures, customer satisfaction, etc.
Keeping an eye on your website traffic can help you understand how people find your site and what pages they spend the most time on. This information can improve your website and make it more user-friendly.
Sales figures and customer satisfaction ratings can give insights into how well your products or services performed. If you see a decline in sales or satisfaction, it could indicate that something needs to be changed. Monitoring your data on a regular basis can help you spot problems early and make changes before they have a significant impact on your business.
4. Know When To Act On Your Data
Once you've collected and observed your data, it's important to know when to take action. Making decisions based on data is not always easy, but it's essential if you want to make the best choices for your business. In some cases, you may need to act quickly on your data in order to stay ahead of the competition. In other cases, you may need to take a more gradual approach to avoid making unnecessary changes.
The important thing is to use your data to guide your decision-making process. Doing this allows you to make choices based on facts and evidence instead of guesswork.
5. Be Prepared To Adjust Your Plans
Even if you've collected and analyzed your data carefully, there's always a chance that things will change. The market may shift, your competition may change their strategies, or you may make a mistake. When these things happen, it's crucial to be able to adjust your plans accordingly.
Flexibility with your plans will help you stay agile and adapt to the ever-changing business landscape. By being prepared to adjust your goals, you can ensure that you're always making the best decisions for your company.
Final Thoughts
Analyzing data is an essential part of running a successful business. Using the right tools and monitoring your data can make better decisions to help your business grow. Remember to be flexible with your plans and be prepared to adjust them as needed. You can make the best choices for your business with the correct approach to analyzing data.
You may also like: Up and Down streams: Understanding the Basics of Data Flow
Image source: Shutterstock.com