Click here to get this post in PDF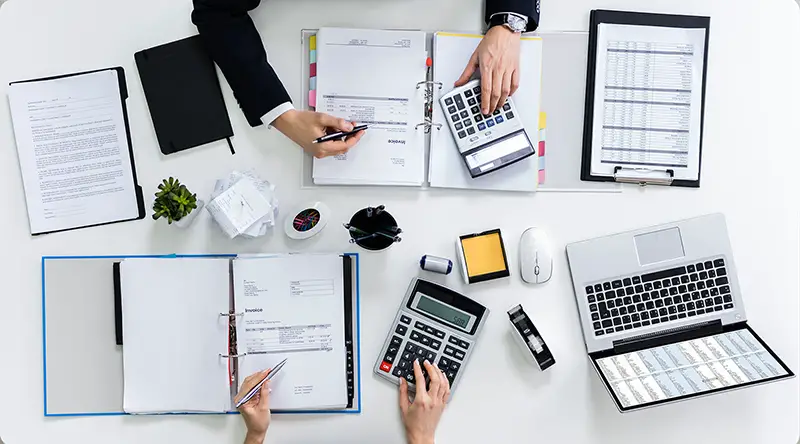 The lack of an accounting system is one of the top causes of small business cash flow issues. This is a scary fact for non-accountants and people operating on a shoe-string budget. Luckily, you don't need to work all the metrics with the birth of expense trackers. Here is what to look for in a profit tracker.
1. Simplicity
Simplicity comes in two levels. First, the tool must be straightforward to use. It should have a friendly interface where you input details and get the output on a tap. Secondly, your expenses tracker should explain it plainly. Ideally, the tool should present the data in super-intuitive visuals without jargon. It also helps to have these metrics on a single dashboard for quick comparisons. 
2. Compatibility
Businesspersons are frequently on the move but need to keep up with transactions. Your software should be accessible from a desktop and a mobile phone. Also, check whether it is available on Android and iOS devices.  
3. Smart Integrations
Smart integration automatically exports data in real-time from your shop and marketing channels. This feature ensures that you can monitor your store throughout. Also, your software should allow manual input for remote work. The software should also synchronize all your devices to allow you to track your store on the go. 
4. Gives Vital Statistics
You may have unique business needs for a profit tracker. Some essential metrics include:
Daily or monthly profits
When money comes in
Which business category generates the most money
Cumulative profit over time
Projected savings
Updates on credit scores 
Budgeting
Marketing transaction fees
5. Customizable
As earlier mentioned, your business needs may be unique. Some of the metrics may crowd and confuse your goal. A customizable app helps hide unnecessary metrics and focus on what's important. 
6. Safe
Safety is a significant issue for online data. You do not want to share your business secrets with hackers or illegal data miners. Therefore, research whether the company has faced recent problems with privacy and data leaks. For example, search the app's name and the phrase "scam" or "data scandal." Another way to determine your safety is a company's policy on data privacy. Is the developer keen on protecting the clients?
7. Pocket-friendly
Profit tracking should not eat into your profits. Many free apps can help you to manage your small business. But you can also get affordable versions for advanced features. 
8. Customer Care 
Is there a professional team to solve your problems? An excellent help desk backs up a good app. Having a customer care team also assures you that the company is working to improve the software. 
Managing your cash flow is important to your business success. But you don't have to be an accountant to keep your books. Use a profit tracker to understand your numbers from anywhere. Ideally, a good app should provide all essential data in a simple, smart, affordable, and safe manner from anywhere. Also, the app should have customer care support.
You may also like: Choosing The Right Accounting Practice Management Software
Image Source: Shutterstock.com