Click here to get this post in PDF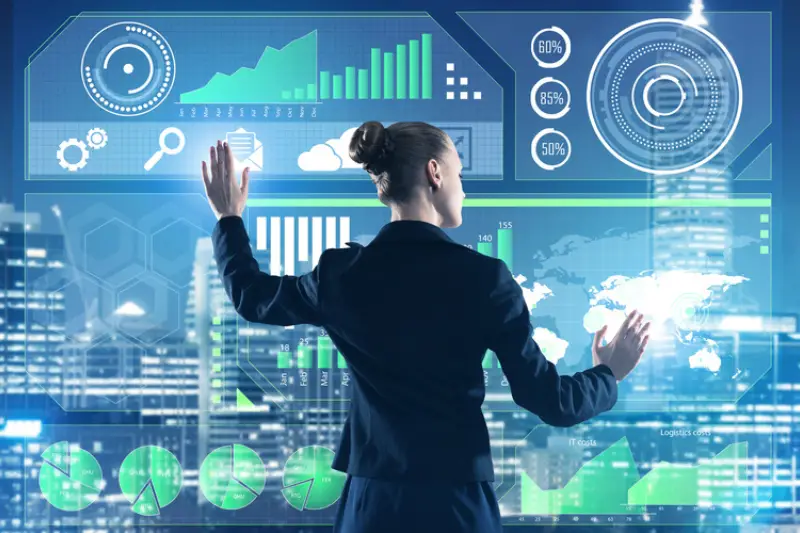 A work order usually answers two questions: what is the problem and what is the solution. Based on these answers, work order data can save time and help prevent future maintenance issues.
Tracking performance indicators is essential. But the task is not always easy for a large company with hundreds or thousands of work orders to address in a short period. Fortunately, there are some simple practices you can implement to make the most of the work order data at your disposal.
Tracking Failures
Failures are inevitable in a company: machines and equipment lose productivity or break down. Tracking failures through work orders is the best way to avoid future damages or make them smaller and less frequent. It is a way of being prepared for the worst.
First of all, there are two types of failure:
Partial– A failure that allows the equipment to continue working, even incorrectly. A fair comparison is a car still running with a flat tire or even just a broken headlight.
Total– A failure that causes equipment to stop operating completely. A comparable situation would be a car with a damaged battery.
If total failure is an immediate disaster, partial failures are sometimes silent and less noticeable, thus causing irreparable damage over time.
One of the best ways to track failures is to analyze the dates on the work orders—the date the request was sent, the date the service order was created, the estimated completion date, and finally, the date maintenance was completed.
With proper organization, it's easier to monitor the performance of a piece of equipment and to plan its future maintenance, creating a preventive maintenance schedule capable of extending the life of company assets.
Calculating Costs
Work order data can also help you determine which equipment has the highest maintenance costs. You should consider the following variables:
Total maintenance expenses compared to preventive maintenance expenses (usually three to six times more).
The estimated materials cost and spare parts that were used for maintenance.
Maintenance cost for each unit produced or service performed.
Equipment and machinery energy consumption.
Maintenance costs can demonstrate if it's better to replace equipment instead of continuing to repair it.
Either way, the preventive maintenance schedule suggested in the previous topic can help you turn 50 percent or more of total annual maintenance into preventative maintenance.
Failure Frequency
Mean Time Between Failures (MTBF) works like the expiration date on food packaging. It's the average period between two failures in a piece of equipment, a measure that helps to understand how long it usually works until it reaches its limit, or expiration date.
The MTBF allows you to intervene before the next total or partial failure. The calculation is as follows: time the asset is in use minus unplanned interruptions due to breakdowns divided by the total number of breakdowns.
For example, let's say the company's generator runs 24/7 throughout the year; therefore, its usage time is 8,760 hours. In one year, the generator suffered two failures that totaled 26 hours of interruption. Applying the formula:
MTBF = (8,760 hours – 26 hours) ÷ 2 breakdowns
The average time that the equipment works before failing is 4,367 hours (or 182 days). With this prognosis, technicians should check the generator twice a year to perform preventive maintenance and avoid future failures.
As each piece of equipment has different life expectancies, this index is used only as a reference for preventive maintenance.
Work Order Efficiency
Work orders involve so much data and variables that it is impossible to organize them using paper and pen. If all the necessary information had to be written in physical form, maintenance technicians would need to carry a briefcase of paperwork each shift.
The best way to guarantee efficiency and speed is to invest in a work order request software, a platform for operationalizing standard procedures. Investing in a work order request software facilitates the entire process, avoiding tedious and time-consuming paperwork.
A few operations a work order request software can perform are:
Quick access to request details, ensuring technicians have all the information needed to perform maintenance.
Organize and control processes, allowing you to evaluate the priority of the tasks.
Detailed documentation on all repairs and maintenance.
Monitor both asset and technician performance.
Inventory control in real-time.
The Importance of Analyzing Work Order Data
A good work order data analysis strategy can revolutionize your company's maintenance sector, providing short waiting times between operations and better quality repairs.
The possibility of using the information in work orders to measure failure frequency and the average time between failures also makes it possible to develop a preventive maintenance schedule. A cohesive servicing routine can save time and money and ensure a safer working environment for everyone.
You may also like: 5 Reasons Why Data Analysis is Important for Every Business