Click here to get this post in PDF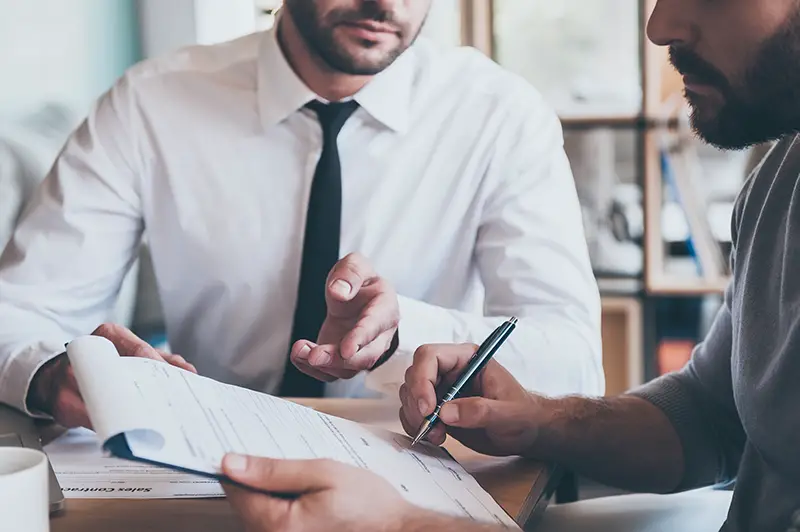 If you are considering starting a business, it's important to understand the various types of insurance you need to protect it. There is no doubt that different businesses require different levels of coverage. Still, if you are not aware of everything involved in setting up your business, then you may end up paying for things that are not necessary or missing out on important aspects altogether. 
In this article, we will explore some common types of business insurance as well as what their coverage entails.
General Liability Insurance
GlobeNewswire notes that liability insurance safeguards policyholders against financial losses caused by lawsuits or third-party claims. The largest liability insurance markets are in North America and Europe, followed by Asia-Pacific and other regions. 
The liability insurance industry generated a market size of USD 251.7 Billion in 2021 and is projected to reach USD 418.8 Billion by 2030, with a compound annual growth rate (CAGR) of 5.9% between 2022 and 2030.
General liability insurance is one of the most important types of business insurance because it protects against potential lawsuits related to injuries suffered by customers and employees on your premises, accidents caused by faulty products and services provided by your company, false advertising claims made against you, or copyright infringement suits.
Property Insurance
Property insurance protects the physical assets of a business against various types of risks, including theft, fire, vandalism, and natural disasters. It covers the costs of repairing or replacing the insured property in the event of damage or loss. Examples of property that can be covered include buildings, equipment, inventory, and other physical assets of a business.
Property insurance may also include home buildings insurance, which covers the physical structure of a home, including its walls, roof, and foundation, against various risks. H&A Inc. is a company that offers home building insurance coverage to homeowners.
Having property insurance, including home building insurance from insurance providers like H&A Inc., is essential for businesses and homeowners alike. It can provide financial protection and peace of mind in the event of unexpected property damage or loss. It's essential to carefully consider the type and amount of coverage needed to adequately protect one's assets.
Workers' Compensation Insurance
Workers' compensation insurance protects you from lawsuits by employees. It covers medical expenses, lost wages, and death benefits for employees who are injured on the job. If you have one or more employees, workers' compensation insurance is required by state law, and it's usually not optional.
According to NSC Injury Facts, workers' compensation claims that involve amputations are the most expensive claims when it comes to lost-time injuries. On average, such claims cost $118,837 each in 2019 and 2020. The next highest costs were for injuries related to fractures, crushes, or dislocations ($60,934), other traumas ($60,288), and burns ($48,675).
Professional Liability Insurance
Professional liability insurance is an important business insurance that protects you from lawsuits related to your profession. It's similar to malpractice insurance, but it covers more than just medical mistakes. It can also cover legal penalties related to your work as a doctor, lawyer, or accountant.
Professional liability insurance can provide coverage for both civil and criminal penalties (the latter being much rarer). If someone sues you because they think their rights were violated in some way by what happened while they were in your care, this type of policy will help pay for legal fees and damages awarded against them by the court if they win their case against you.
Product Liability Insurance
According to Forbes Advisor, the use of various consumer products caused injuries, resulting in 11.7 million emergency room visits in the United States in 2021. In cases where consumers are harmed or killed due to product defects, they are entitled to legal protection under product liability laws. These laws outline the circumstances under which victims can seek compensation for their damages.
Product liability insurance covers you if you're sued for selling a defective product. For example, if someone is injured by your product and sued because of it, your product liability coverage will pay for your defense costs and any judgments against you. It also covers products that are recalled or have to be fixed due to safety issues.
Product liability insurance isn't required by law, but most businesses find it worthwhile because it protects them from being held responsible when something goes wrong with their products or services after they've been sold or delivered. 
Cyber Liability Insurance
Cyber liability insurance is designed to protect businesses against losses due to cyber attacks or data breaches. This type of insurance covers costs associated with data recovery, loss of income, legal fees, and notification to affected parties. 
Cyber attacks can result in significant financial and reputational damage to a business, making cyber liability insurance an essential investment for any organization that handles sensitive information, including personal and financial data.
Business Interruption Insurance
A type of insurance policy that provides coverage for income loss caused by interruptions in business operations is known as business interruption insurance. It can be purchased as an add-on to other policies, such as general liability and property insurance. Business interruption coverage can cover losses from fire, theft, vandalism, and other disasters that result in lost productivity or revenue for your company.
Commercial Auto Insurance
Commercial auto insurance is a type of business insurance that covers any vehicles used in connection with your business, whether owned by the company or leased. These could include cars and trucks, as well as vans and other types of vehicles.
Commercial auto insurance policies will vary based on the needs of each business but typically cover costs associated with vehicle damage or theft,  bodily injury claims brought against you by others involved in accidents caused by your employees, and property damage claims related to accidents involving your company's vehicles.
Umbrella Insurance
Umbrella insurance is excess coverage for your business. It's a good idea to have umbrella insurance to protect against large losses because insurance companies can limit their liability for losses. Umbrella insurance can protect your company from these limits by providing an additional layer of protection over the amount specified in your primary policy.
For example, someone slips and falls on your property and sues you for $1 million in damages. If you don't have enough liability coverage from the standard policies listed above (or if those policies don't apply), umbrella coverage automatically kicks in. This could save you from having to pay out-of-pocket expenses like legal fees or settlement costs beyond what was covered by other policies on file at the time of claim filing.
Importance of Reviewing and Updating Insurance Coverage
As a business owner, you need to make sure that your insurance is up-to-date and in place. This will help protect your business from various types of risk. Insurance coverage should be reviewed periodically to ensure that it covers all necessary risks and is no more than necessary. 
If there are gaps in the coverage, then those gaps should be filled with additional policies or riders (a rider is a supplement to an existing policy). You should also ensure that the insurance company issuing the policy has financial strength and stability and proper licensing in all states where they do business.
Conclusion
In conclusion, there are many types of business insurance available. Understanding what each one covers and how it can benefit your company is important. You should always review your coverage and make sure it matches up with the needs of your business. You don't want any gaps in coverage.
You may also like: A Brief About Life Insurance and Its Importance
Image source: Depositphotos.com