Click here to get this post in PDF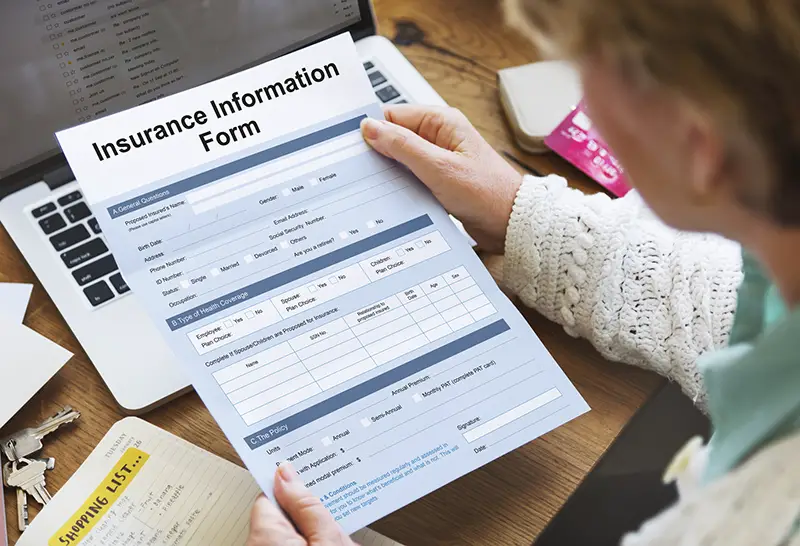 As a small business owner, you know that success depends on careful planning and risk management. Yet even the most carefully run businesses face unexpected challenges and events that can disrupt operations and threaten financial stability. That's why having the right insurance coverage is essential for small businesses.
In this article, we'll discuss the legal requirements for insurance coverage for small businesses, including workers' compensation, liability, and property insurance. We'll also explore some of the exceptions and exemptions that may apply to certain types of businesses. 
Finally, we'll offer some tips and strategies for choosing the right insurance coverage and working effectively with insurance providers. By understanding the legal requirements and best practices for insurance coverage, small business owners can protect their assets, their employees, and their bottom line.
Understanding Insurance Requirements
Small businesses are typically required to carry various types of insurance coverage, depending on the size and nature of their operations. Some types of insurance are mandated by state or federal law, while lenders or other stakeholders may require others. Here are some of the most common types of insurance coverage that small businesses may need to carry:
Workers' compensation insurance provides benefits to employees who are injured or become ill as a result of their work. Most states require businesses with employees to use workers' compensation coverage.
Liability insurance protects businesses against claims of bodily injury, property damage, and other types of liability. According to Business News Daily, many make the mistake of thinking that their personal assets are protected from lawsuits because they form a limited liability company. But this does not apply to several types of lawsuits. Therefore, business liability insurance is a must. 
Property insurance provides reimbursement for damage to the business's physical property, such as buildings, equipment, and inventory. Lenders or landlords may require property insurance which is often recommended even when not legally required.
Other types of insurance coverage that small businesses may need to consider include commercial auto, cyber, and professional liability insurance. A business's insurance requirements can be complicated. Therefore, you should always work with trusted insurance agencies that will assess your business and make personalized recommendations. Click here to learn more.
Exceptions and Exemptions
While most small businesses are required to carry some form of insurance coverage, there are situations in which insurance may not be legally required. Here are a few examples:
If you operate a business as a sole proprietor, you may not be required to carry workers' compensation insurance unless you have employees. However, even if you're not required to carry insurance, it's still a good idea to consider coverage to protect yourself and your business.
Depending on the state and the nature of the business, LLCs and partnerships may not be required to carry workers' compensation insurance if all of the owners are active in the business. However, if the business has employees, workers' compensation insurance is usually required.
Some industries may have different insurance requirements than others. For example, trucking companies may be required to carry higher levels of liability insurance than other businesses.
In some cases, small businesses may be allowed to self-insure instead of purchasing insurance coverage. This typically requires approval from the state insurance department and a demonstration of financial ability to pay claims. However, according to Investopedia, self-insurance should only be considered if there is enough financial backing for you actually to pay for it out of pocket. 
Small business owners need to understand the specific insurance requirements for their industry and state and consult with insurance professionals or attorneys to ensure they comply with the law.
Choosing the Right Insurance Coverage
Choosing the right insurance coverage for your small business can be complex, with many factors to consider. One of the most important considerations is your business's type and size. Different businesses will have different insurance needs, so assessing your requirements carefully is important.
In addition to your business type and size, you should consider insurance types required regardless of the field. For example, cyber attacks on smaller businesses are becoming increasingly common. According to Statista, cyber threats are the biggest risk for businesses globally. Therefore you should opt for cyber coverage, regardless of whether your business is offline or online. 
Another important consideration is risk assessment. Take a close look at the risks associated with your business, and consider the potential liabilities you may face. For example, if your business involves working with hazardous materials, you may need additional liability coverage.
Coverage limits and deductibles are also key factors to consider. You'll want to ensure that you have enough coverage to protect your business and assets while keeping costs manageable. Finally, be sure to research insurance providers carefully and choose a reputable company that provides good customer service and support.
Finding and Working with Insurance Providers
Finding the right insurance provider for your small business is crucial for protecting your assets and reducing risk. Researching providers is an essential first step in this process. Consider companies that specialize in your industry or have experience working with small businesses. Once you've identified potential providers, request quotes from each of them to compare prices and coverage options.
Understanding the terms and conditions of the policy is also important before signing up with a provider. This means knowing what is covered, what is excluded, and the deductible and premium payments. NI Business Info says that although you can buy insurance directly from the providers, you should use a broker as they would be able to assess your specific needs and help you understand the fine print of your policy.
Finally, it's important to regularly review your insurance policy to ensure that it still meets your business's needs. As your business evolves and changes, your insurance requirements may also change. By following these tips and building a strong relationship with a reliable insurance provider, you can protect your business for years to come.
Understanding insurance requirements and choosing the right insurance coverage for your small business can help protect your assets and reduce risk. By working with reputable insurance providers and regularly reviewing your policy, you can ensure that your business is adequately protected.
You may also like: A Guide to Getting Self-Employed or Freelancer Health Insurance
Image source: Depositphotos.com