Click here to get this post in PDF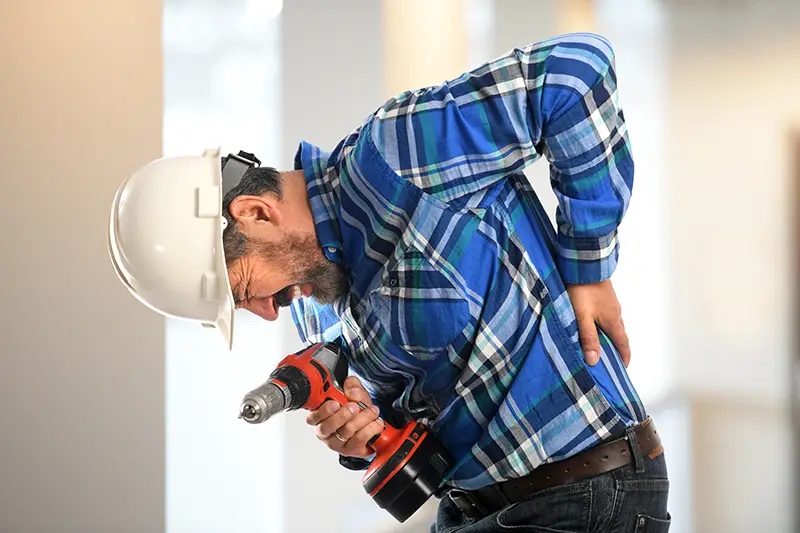 One of the oldest insurance programs in the United States is worker compensation insurance. With the passage of time, workplace injuries are increasing in number and dangers with heavy machinery are more apparent. Workers' compensation works for all those workers who suffer from such injuries.
What Actually Is Workers' Compensation Insurance?
Workers' compensation insurance is a program that compensates employees for injuries or illnesses that arise at the workplace. The program's criteria vary from state to state and have different rules for employers.
If, unfortunately, an employee is sickened on the job or passes through some accident, then the workers' compensation will pay for the employee's medical expenses. Other than paying for the medical, they sometimes compensate for the rehabilitation costs. If the employee can't come to work because of the severe injury, workers' comp also provides them lost wages (which may be two third of his wage). 
Workers' compensation insurance also provides death benefits to workers if, due to some accident, he is killed while doing their job-related duty. For example, shooting sports can be dangerous, and accidents can happen even in the most controlled environments. Employees who work in the industry are exposed to various hazards, such as loud noises, flying debris, and firearm malfunctions. That's why workers compensation for the shooting sports industry is essential to ensure its employees' safety and well-being.
Our insurance ensures that we provide our workers with a healthy and safe environment. 
It helps to protect your business as it compensates for:
Medical expenses that will treat an ill employee.
Missed wages if the employee is off from the work till recovery.
Vocational rehabilitation, to give the sick employees ongoing care.
Death benefits if an employee passes away in the workplace. 
Workplace injuries
Although workers' compensation covers many things, it doesn't cover everything. You need to be aware of the common and less common workplace injuries that can happen on duty. Each claim is different, and every client has unique needs, making understanding compensation difficult. This is where working with a worker's compensation lawyer makes sense.
Common Workplace Injuries
Falling objects.
Repetitive motion. 
Walking into something.
Cuts and lacerations.
Motor vehicle accidents.
Fire and explosion.
Inhaling toxic fumes.
Less Common Workplace Injuries
When a team-building event gets destroyed.
A runaway crashes into your office.
An employer forgets his gloves for opening the grill.
Some animals or insect suddenly comes and bites an employee.
Injury in case of some firing. 
What Workers' Compensation Insurance doesn't cover?
Some of the issues workers' compensation doesn't cover. An injury that is :
Intentionally caused by the employee.
Happens to the intoxicated employee.
Take place due to a fight.
Happens due to physical trauma.
Occur during employee's commute. 
How does it work?
Workers' compensation works through a complete process. As the employee gets injured or gets sick, he will report the employer about his sickness within a limited time. The employer will then inform the insurance company about the worker's injury. The insurance company will give all the benefits to the worker then. 
If a worker does not inform about his injury within a particular time, then, unfortunately, he won't be able to take benefit from the workers' comp. To understand more about workers' compensation, read everything here and get a fair understanding of your rights.
How does workers' compensation protect the business?
The workers' compensation struggles to provide benefits to its employees. This insurance protects your business by helping injured employees get back to work, providing benefits to employees with work-related injuries, and limiting your business' liability in lawsuits. 
However, the number of benefits, how benefits are provided, and other details vary from state to state. Notice that insurance is only implemented on employees in the same state that provides benefits. 
You may also like: What All You Should Know About Non-Medical Life Insurance
Image source: Shutterstock.com