Click here to get this post in PDF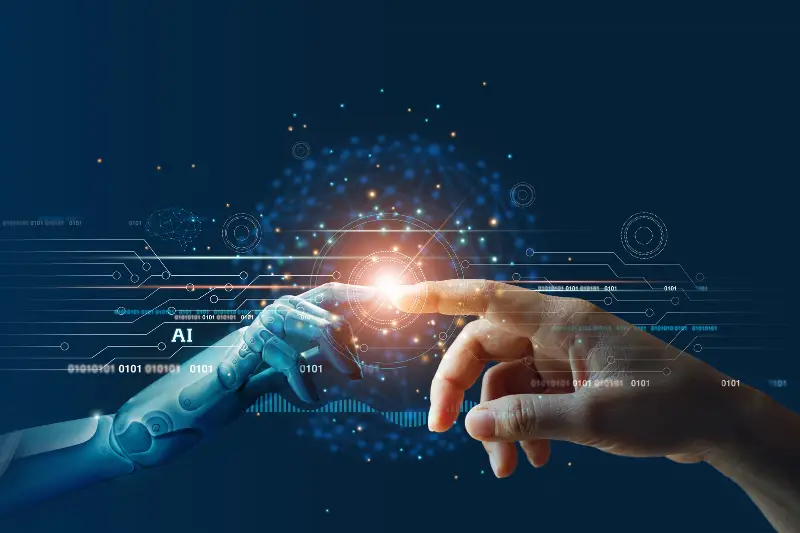 According to analysts from business consulting firm Grand View Research, the artificial intelligence in fintech market is expected to exponentially increase as the decade progresses. The company's data places the industry's value at $41.16 billion by 2030, with a CAGR of 16.5% from 2022 to 2030. Let's explore the role of AI in the fintech ecosystem and take a look at the main business cases. 
Enhanced Customer Experience With AI assistants and Chatbots
AI has been on the rise in recent years and its relevance is still going strong as one of the main fintech trends we are observing this year. One of the most common ways fintechs are adopting AI is by implementing AI assistants and chatbots. This helps both to improve the user experience and automate the workflow. Virtual assistants enable platforms to provide quick, immersive, and more personalized interactions with customers as well. Automated responses reduce client support costs while still affording the same level of satisfaction a human attendant would. 
While these AI assistants and chatbots are far from new developments, the last advances in machine learning have allowed for a corresponding rise in the use of bots. For example, the implementation of Natural Language Understanding (NLU) and Natural Language Processing (NLP) allows you to set up effective communication between a fintech service provider and customers. Voice-enabled payments, voice biometrics, and execution of voice commands like checking account balance or transaction history are not even a complete list of cases for chatbots and AI assistants. 
Capital One Financial Corp., JP Morgan, and American Express use Amazon's Alexa to power their financial services with voice assistant's capabilities. Also, new solutions like Alan Platform are constantly appearing on the market, and they allow you to create conversational experiences by integrating such programs into your apps.
Fraud Prevention With Advanced Machine Learning Algorithms
Artificial intelligence within the fintech industry also comes in handy as a way to enhance security. Evolving technologies translate to progress for the broader financial sector. However, malicious actors can also take advantage of existing improvements. Security within the fintech space is typically associated with blockchain technology. However, ML and AI are fast gaining traction as viable solutions. These technologies combat fraud, money laundering, and other threats by detecting unusual or suspicious activities. Furthermore, users can receive updates on such happenings. Transparency encourages a client-company relationship of trust.
For example, Vectra uses artificial intelligence technology to detect cyberattacks faster and automatically respond to them quickly. It helps automate threat detection, detect hidden attacks targeting financial services and banking companies, and more. Mastercard is also using AI to improve cybersecurity. The company created Decision Intelligence (DI) technology to analyze each customer's historical payment data to detect and prevent credit card fraud in real-time. And this list can go on and on.
Better Financial Decision Making Thanks to Effective Data Processing
The AI in the fintech market broadens the possibilities for wealth management and personal finance management, and this is primarily because taking the process out of human hands or other less advanced systems entails a much faster data flow. As a result, consumers have direct access to their funds and can carry out speedy operations or generate instant reports straight from their devices. At the same time, an AI budget app can help users get valuable insights by analyzing their spending habits and predicting expenses and incomes based on transaction history analysis.
For example, the Cleo app helps users manage their personal funds more thoughtfully by analyzing data with AI algorithms. So taking a deep dive into the graphs and data-driven insights, Cleo can tell the user whether he can afford this or that purchase in accordance with his financial goals.
Final Thoughts
Given the ongoing global shift to digital finance, platforms are setting up to expand in various areas. Artificial intelligence will be a significant part of this as it presents massive scaling opportunities. In addition, a transition to automated processes marks AI innovation, and these, at their core, are far more efficient and better equipped to handle large capacities. 
You may also like: The Role of Data Science in Fintech
Image source: Shutterstock.com