Click here to get this post in PDF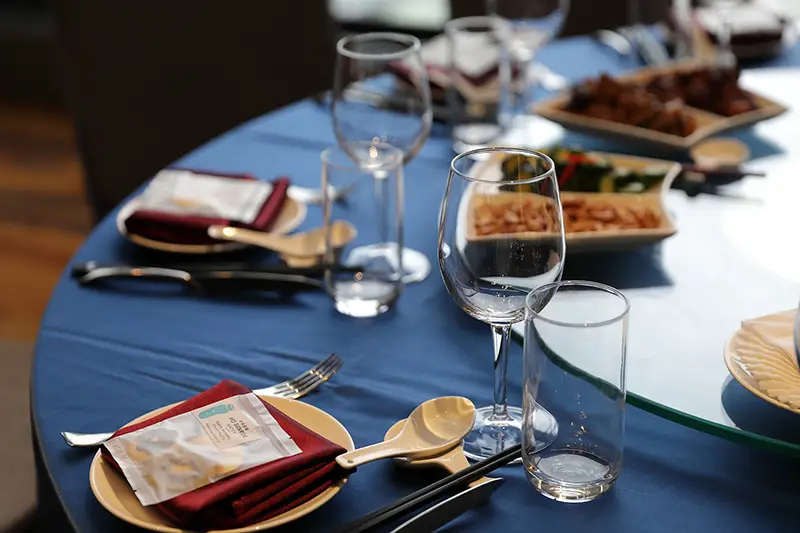 There's nothing quite like the buzz of an event. You've planned everything to perfection, from food to decorations. Your guests are eager to see what you've put together for them and you're ready to show off your hard work. But did you ever think about how that buzz gets started? The answer is simple: by creating a memorable space for your guests to enjoy themselves in. If you plan to set up an outdoor party or something more intimate, then you might want to look for an amazing place to set up like ​​event venues in Adelaide. So, here are five ideas for setting up an event that will keep your guests talking long after it's over:
Get 'em talking with a seating chart.
If you're hosting a large, high-profile event with lots of guests and want to get everyone talking to each other, a seating chart is your best bet. It's a great way to ensure that everyone finds their seats and also offers an opportunity for you to be super creative with the names on the tables (which can be fun for both hosts and guests alike).
You can use signage at each table and place cards in front of every chair. You could also go all out with custom placemats for each group that has a photo of the people attending at that table, along with some friendly banter between them or maybe even a fun fact about where they've been together before now!
Use Acrylic Signs
Acrylic signs are the perfect choice for event signage. Made from acrylic, these reusable signs can be used over and over again without damaging them. The versatility of this material makes it a great tool for any event, as it can be used to create photo booths and other items that would otherwise be too time-consuming or expensive to purchase or build. You can also order custom acrylic signage from many different companies online, such as acrylic signs in Sydney, it is easy to find exactly what you need at an affordable price point.
Besides their practical uses at events, acrylics are also excellent because they can be used as decorative pieces on their own. You could hang them up on the wall in any room of your home or office building or even out in your yard and they would add flair while still serving a useful function (i.e., directing traffic).
Turn the catering into art.
Catering is one of the most important details at any event, but it can also be the easiest to overlook. The same food served in the same room with the same sound system playing background music will get old fast. You know you want to wow your guests, so here are some ideas that will help make your catering memorable:
Use a variety of food and drink options. If you're going for a theme, choose two or three main items for each course (appetizer-type foods, entrees, desserts). Otherwise, just keep adding more and more things until each person gets something different from the next! Also, try varying how they look—different containers, colors, and textures are all good ways to do this!
Think outside the box when it comes to serving sizes, too—it could lead to unexpected results, but that could also be fun! We recommend trying out bite-sized versions first; these would work great if there are kids present who might not like eating big plates full of food.
Use lights to entertain your guests.
Lights are a great way to show off your venue's features and add an element of excitement. For example, you can use lights to brighten up the room or create mood lighting that makes your event feel more intimate. It's best to talk with your venue about what types of lights they have available so you can plan accordingly.
If you're looking for something affordable and easy-to-set-up, try battery-powered LED strands like these from Amazon. These lights are waterproof and come with batteries included, so all you have to do is plug them in! If the venue has a high ceiling but doesn't have any outlets where you want them (for example, if there's no outlet near the food table), then battery-powered LED strands might be perfect for illuminating your event space without running an extension cord across the floor (or having someone trip over it). For smaller spaces that don't require as much light, try using tablecloths instead they'll still dominate attention but keep costs down at the same time.
Be sustainable with compostable cutlery and plates.
You could go for the traditional route and use plastic utensils and plates, but that would be a shame. Not only does it harm the environment, but it also sends your guests home with a bunch of garbage. You can make your event more environmentally friendly by using biodegradable cutlery and compostable plates. Biodegradable cutlery is made from plants like corn or wood pulp instead of petroleum-based plastics found in standard plastic tableware. Compostable plates are made from plant-based materials that break down quickly when placed into the soil or an industrial composting facility. This means they don't take hundreds of years to decompose after leaving your party.
If you want to go green with your event planning choices, consider using reusable plates and flatware as well as reusable napkins, cups, packages, and straws these items may cost a bit more upfront, but they will save money in the long run by eliminating waste.
Make a big entrance and then exit all at once.
Create a grand entrance for your event. Use the entryway to show off some of the best parts of your venue and show guests how much thought you put into creating a unique experience for them.
Create a grand exit, too! The last thing you want is for people to feel rushed as they exit a party or event. Give them plenty of time to say goodbye and thank yous, but make sure there's also enough time for them to get home safely afterwards!
People love feeling special at events, and these two ideas will help ensure that everyone has an opportunity to do just that by making their presence known while they're there!
Conclusion
The truth is, you can have a great event with little or no planning. But when you do take the time to plan, you'll be more likely to have a great event. And that's what we all want!
You may also like: Challenges of the Event Planning Industry
Image source: Pixabay.com