Click here to get this post in PDF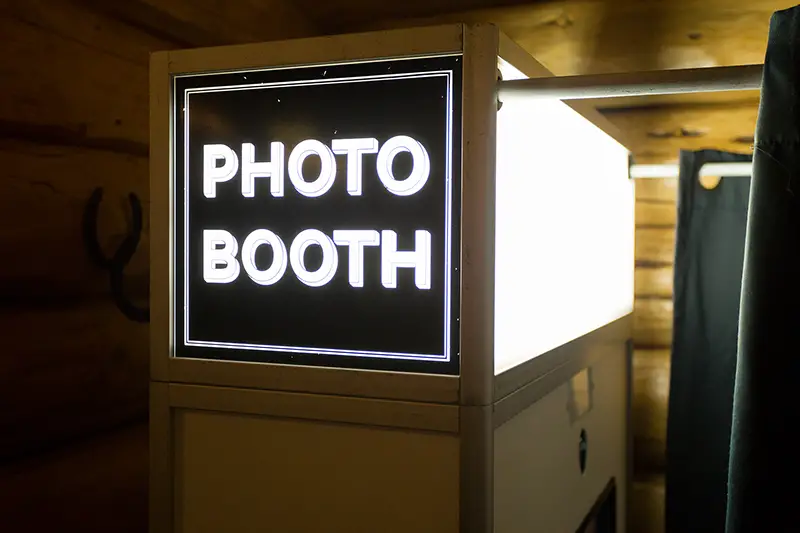 Businesses are always looking to generate more leads and sell more products. While some of the tried and tested ways still work, those companies that think outside the box can get ahead if they create something interesting and engaging for their customers. 
Something like a photo booth is not only fun but gives the customer something to keep at the end. So, let's look at some of the reasons why you should give some serious thought to the idea of a photo booth event for your retail business. 
Here is why you should consider a photo booth event for your retail business. 
The easy collection of user data
When you are engaging your customers in a fun and interesting way, they will often overlook a short data capture form. You can get photo booth hire for retail stores quickly and easily and even set up the photo booths at corporate events or trade fairs. 
As part of the process of getting their photos, you can ask them to fill out a small form or create an account. This will be worth it for many people and is an easy and pain-free way for retailers to get customer data. 
This process will not only help you gather demographic information about your customers but could also give you email addresses for your marketing campaigns. 
Sharing branded content
Customers who find something – or somewhere – they love, love to share it with the world. Social media can provide a great means of doing this, and it can also be helpful for your retail store when you set up a photo booth on your premises or hold a photo booth event. 
By allowing people to take photos in the booth and share them online, you will be allowing them to effectively send your branded content to thousands of potential new customers. 
When you add to this the high percentage of people that interact with photo content and research products on social media, you have a good combination that will resonate with the public. 
Get influencers and brand ambassadors onboard
If you have brand ambassadors or influencers, ask them to attend these photo booth events. They will have a positive impact on your brand and will enjoy sharing this content with their followers. 
As a plus, you will also encourage other social media influencers to come on board with your brand, opening your company up to even more potential customers. 
Stand out from the crowd
Most companies at corporate or retail events tend to stand and chat with people and have leaflets to hand out to people. By having something like a photo booth – whether in your store or at an event held elsewhere – you will be doing something different that will pique the interest of people as they walk past. 
This is something that can be used more than once, as you can change the props and backgrounds and add other things to make it fun and unique. 
It can also be an easy way to get people to take something branded with your company details and talk about it with others. This will spread your message far quicker than a leaflet that they will get many of during the day. 
Conclusion
If you want to better engage your retail business's customers and help spread your brand further, organising a photo booth event could be an excellent way to make this possible. So, why not get in touch with the Event Rhino team today to discuss how we could work together?  
You may also like: Stand out from the Crowd: How to Create the Very Best Event
Image source: Shutterstock.com