Click here to get this post in PDF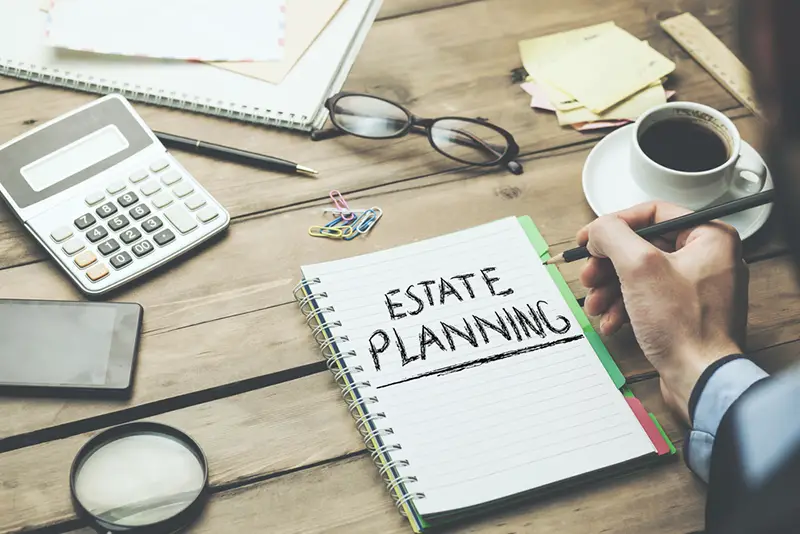 Did you know that only 10% of the American earning around $150,000 have prepared their wills? Shocking isn't it?
But what is the reason behind such a low number of people having estate planning? According to a survey conducted, 49% of people think that; they don't have enough assets to plan for the future. And, approximately 32% of the people don't like to talk about the scenario after their death.
However, they forget that death is part of life. Life is unpredictable, which means you can die at any instant. But would you like your loved ones to suffer after you have said your goodbye? No, right? They are already going through the immense pain of losing you, over that they have to deal with numerous financial and legal formalities. That should definitely not be your final gift to them.
Thus, to avoid such a scenario, it is better that you do estate planning. It will help in the settlement of all your assets that you collected in your lifetime. That's not all! There are several benefits of doing estate planning.
Do you want to know what these are? If yes, then keep on reading!
Choose the inherit
You have collected all your property and assets after working hard all your life. Would you like it if your family fails to take the benefit of your assets due to legal issues? No, right? That's why, to save them from such a hassle, you should prepare your will in advance and choose an inheritance for your assets.
It doesn't matter whether you have earned millions of dollars or just a car. You must write a name to whom you would like to give your property.
Source of child protection
If you have kids, not having any preparation for their future is not a wise decision. But, it is never too late to make that change! How? Well, while making your will, you can decide the legal guardian of your child. Do not write the name of any person, just because you have to. Take your time and choose the person who you think can fulfill this responsibility. It will give you peace of mind that your child is being loved in your absence.
Reduction in tax
Everything you do is to protect your loved ones. So, why not protect them from the financial troubles of tax. By doing proper planning, you will be able to reduce the tax burden from your family's shoulders. Moreover, with the help of your financial advisor, you'll be able to enhance the value of your property.
Less legal issues
Last but not the least, by preparing your will and providing legal rights to your family, you'll reduce the legal troubles. As you know, many people try to take advantage of the misery of the deceased family. You can safeguard them from such circumstances by wisely distributing the property.
To sum it all up!
We understand that it is not easy to think about your death. However, it is essential that you pay some attention to these thoughts and use them to create a will. So that even after you are gone, your family can live without facing any kind of issue.
You may also like: Five Benefits of Hiring an Estate Planning Attorney
Image Source – Shutterstock.com