Click here to get this post in PDF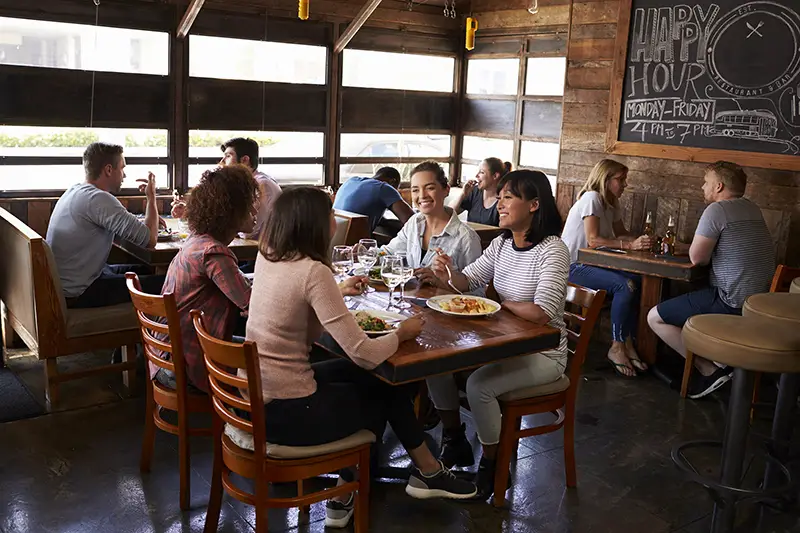 After the events of the last few years, it's time to embrace a move back to 'normal'. Early in 2022, there was a real sense of hope, with businesses planning for a bumper year – and this optimistic outlook was well-founded for many. From eateries to hotels, bookings soared as we rushed to get back into the swing of things.
However, while there's an appetite for customers to return, there's plenty of competition of which to be aware. If you run a pub, you might be wondering how to entice people through your doors again and again. To help, here are some ideas.
Why is repeat business important?
For any business across any sector, having a loyal customer base is crucial. According to recent research, 57% of consumers are willing to spend more on brands to which they're loyal. 
You might initially think this stat applies to the likes of retailers and tech products, but it's actually extremely broad. Naturally, if we've enjoyed a visit to a good restaurant or a lovely pub, we're inclined to go again. We might even bring a different group of friends to show them how great the atmosphere is or how tasty the real ales are.
In terms of business, if you've hooked up a loyal customer base, you have an idea of the revenue that you can expect. You know that you can expect to see the same faces regularly, which can help with financial forecasts.
How to bring people back
So how can you entice customers to return to your pub? Try out some of these:
As well as the classic pub quiz, you might want to introduce other regular events at your venue. Live music could be a real draw.
Likewise, seasonal events, such as summer- or Christmas-themed evenings, could persuade people to visit once and come back for more. If you have a sizeable outdoor area, you might want to host a bonfire on 5 November or host summer games, like giant Connect 4. 
If you are running events, you'll want to keep everyone safe. Pub insurance could protect you and your business if something doesn't go to plan.
Loyalty schemes aren't just for hotels and shops. Introducing a points card, for example, could persuade customers to come back and enjoy another night at your pub. Similarly, discounts and happy hours are popular choices.
Maybe you've only served a limited food menu before. Perhaps it's been a while since you updated your offering. By introducing a diverse menu or hosting a more varied assortment of drinks, you'll appeal to new customers who might want to stick around. Gin nights or pop-up restaurant options, for example, could be exactly what your pub needs.
What will you do to bring customers in and keep them coming back for more?
You may also like: Why is customer experience important and how can your business focus on it?
Image source: Shutterstock.com