Click here to get this post in PDF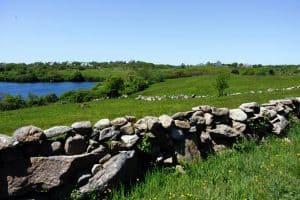 These days we all know we have a problem with technology. Inspired by Holiday Cottages' plan for going off the grid, here are some ways you can escape the clutches of all those gadgets.
Why? 4 reasons you need to take an electronic detox…
De-stress
A busy business person is always 'on'. Screens glow, notifications pop and ping, there's never a moment's peace or quiet. The number one reason to take a time-out on technology is to breathe in and out in total silence, letting your brain re-set itself and escape the constant pressures of running your own company.
Improve productivity
Even if your business relies on social media for promotion and contacts, it's nigh on impossible to escape those moments when you (and your staff) get pulled under by the current of a WhatsApp whirlpool or dragged beyond your control into an endless hypnotic cycle of Instagram scrolling. These cheeky distractions can seem like harmless procrastination, but you'll be surprised how much better time is spent when the gadgets are switched firmly off.
Cut the comparisons
While it might feel like the internet is the lifeblood of your business, one of the biggest predators lurking on the World Wide Web (waiting to catch – and possibly kill – your vibe) is social media. For all its positivity and fun, there is a dark side to any platform where businesses and individuals share carefully curated images of their 'best life'. Waking up to scroll through rival companies' feeds might seem like valuable research, but the potentially negative comparisons you'll make could also be damaging. Log off, power down, and focus on you.
A fresh start
After a gadget detox, you (and your team) will feel refreshed, revived and ready to kickstart the next chapter of your business plan. Well-rested staff are happy staff, and if you're your own boss, you know running on empty is not OK. A well-earned break means fresh eyes and boosted energy to bring to new projects, which can't possibly be a bad thing.
How? 3 ways to unplug and escape from all things digital…
Plan ahead
If you've decided to take a tech-free holiday, make sure you've thought things through. Throwing your phone to the back of the wardrobe and running to Cornwall might seem like the answer on difficult days, but a thorough checklist of important dates, contacts and deadlines needs to be made if your detox isn't going to cause chaos.
Be strict with yourself
Identify what it is about technology that most distracts you or disrupts your workflow. If emails are a constant pest, make time to unsubscribe from unnecessary mailing lists, so only the essentials get through. Set a time each day to look through relevant messages if a total hiatus is impossible. All push notifications must go, and non-work related applications like Pinterest and Snapchat should be removed from your devices entirely.
Truly escape
Simply switching your iPad off for half an hour is not going to satisfy your craving for freedom. As well as turning off notifications and deleting apps, take your detox to the next level by booking a tech-free vacation somewhere peaceful and green. In a WiFi-free wilderness, you'll have no choice but to leave your phone at home and fully indulge in the regenerative treats nature has to offer.
Where? 4 picturesque detox spots to try (with minimal Wi-Fi access!)
The Cotswolds
With its honey-golden cottages, pretty villages and blooming floral displays, the Cotswolds is close enough to real life that it won't cause a shock to the system, but far enough to breathe a sigh of relief.
The Lake District
Take yourself and your team to the magnificent Lake District, where you'll be so awestruck by your surroundings the digital detox will be a breeze. By choosing a secluded cottage or B&B, you'll ease yourself gently into the idea of a gadget-free week, with the promise of civilisation close at hand, still with a healthy dose of wild skies and vast open water.
The Scottish Highlands
If you want to commit fully to your break from tech, the Highlands guarantee zero signal, zero internet and 100% breathtaking natural highs. With mountains, lochs and marvellous coastline to explore, you'll be so overwhelmed by your rugged surroundings, email pings will seem like a distant nightmare.
Dorset
With spectacular rolling hillsides to the West and its dreamy Jurassic coastline to the south, Dorset is a glorious setting to choose for your digital detox in the UK. Windy seaside walks and fresh salty air are the ultimate tonics for a mind fuzzy from tech addiction.